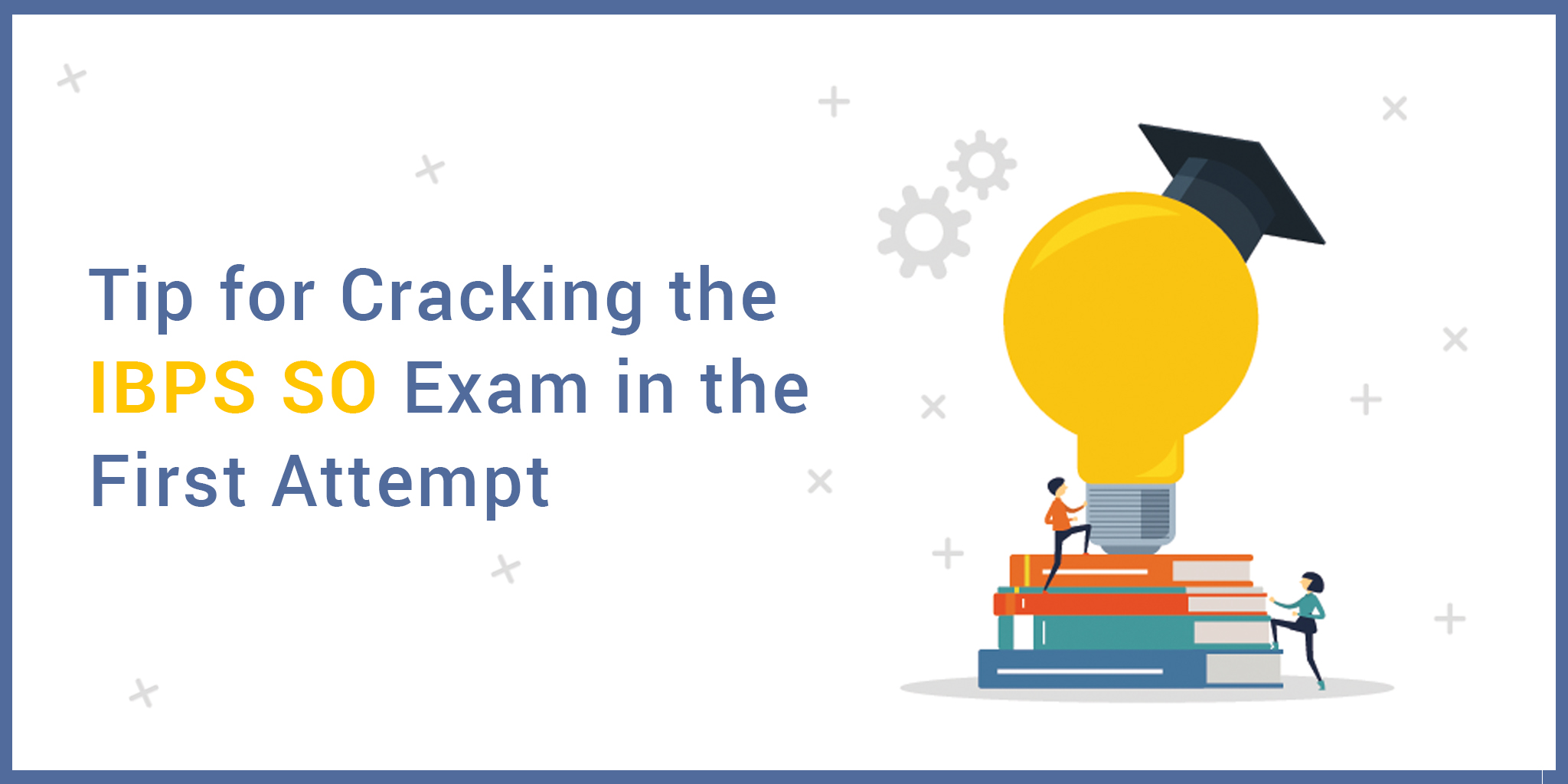 The IBPS SO (Specialist Officers) exam is an entrance test conducted by the Institute of Banking Personnel Selection annually for selection of specialist officer cadre for public sector banks. This year, the preliminary exam is scheduled for December 29 and 30, which will be followed by the Mains on January 27, 2019, and an interview that is usually scheduled in the month of February. With nearly four months to go for the exam, you have just enough time to start preparing judiciously and bolster your chances of success. But before you kick-start your preparation, it is vital to understand the exam pattern and syllabus.
The IBPS SO Exam Pattern
The preparation for any exam begins with understanding the exam pattern, so that you can tweak you learning as per the requirements of the examination. The IBPS SO Exam is conducted in three phases – preliminary exam, Mains and Interview. The progression from one phase to the next depends on your performance in these individual tests, and of course, a candidate must qualify all the three levels to be selected for the post of a Specialist Officer for one of the public sector banks. The preliminary exam is more of an elimination test to screen out candidates and not factored in for the final selection. However, your performance in the Mains as well as the interview decides whether or not you'll make the cut.
The Exam Syllabus
The syllabus for both prelims and mains of the IBPS SO exam varies according to posts, so it is crucial to be well-versed with the exact syllabus, as per your eligibility and the post you are aiming for.
For the post of Raj Sabha Adhikari and law officer, the preliminary exam entails three sections – Reasoning, English language and General Awareness with special focus on Banking. The Mains for these posts comprises two sections – Objective that contains 45 multiple choice questions of 60 marks and Descriptive that contains two essay-type questions.
For the post such as Agriculture Field Officer, Marketing Officer, HR/Personnel Officer and IT Officer Scale, the preliminary examination comprises Reasoning, English Language and Quantitative Aptitude. The Mains exam has just the Objective section with 60 multiple choice questions.
Preparation Tips IBPS SO Exam
Now that you have a clear picture of what the IBPS SO exam entail, it is time to get started with your preparation. Here are a few smart tips to make the most of this limited time at hand to be able to crack the IBPS SO exam in the first attempt:
Self-Study is Your Best Bet
The IBPS SO Exam has a moderate difficulty level and there is no reason why you cannot prepare for and clear this exam without any formal coaching. In fact, self-study can prove to be more productive in case of such exams as you approach the syllabus as well as the final exam with fresh, unique perspective, instead of following the typecast of coaching centers. Besides, studying on your own also helps enhance your problem solving skills, as you know learn to approach a tricky question or difficult subject from different perspective until you get it right. On the contrary, when you have a coaching instructor to fall back on, you simply rush to them with your problem and get habituated to solutions being spoon fed to you.
Chalk Out a Study Plan
The need for a concrete study plan and proper timetable becomes all the more pronounced when you are preparing for the exam all by yourself. Devote time to each subject from the prelims and Mains exam every day and mark the topics you intend to cover each day on your timetable. This will help you set tangible goals and work toward them. Make sure that you study each topic in details, so that there is no room for inconsistencies and doubts later on. It is also crucial to slot different topics in the right sequence to be able make sense of them. For instance, when studying quantitative aptitude, slot probability before you practice combination permutation, so that your concepts are clear by the time you finish the entire syllabus.
Study from Authorized Books
The markets today are flooded with endless books meant to help students prepare for competitive exams such as the IBPS SO exam. However, books by lesser-known authors and publishing houses are often fraught with wrong data that can prove detrimental to your exam preparation. It is, therefore, advisable to always purchase authorized exam preparation books from a reliable platform.
Refer to Online Tutorials
Preparing for the IBPS SO exam on your own does not mean you will not have doubts or problems for which you'll need to turn to an expert for help. Online tutorials can come in handy at this stage. However, it is essential that you pick one after due research, preferably based on recommendations of people who have tried these tutorials, and stick to it. Every teacher has their own problem-solving methods and going from one tutorial to another will only leave your more confused.
Attempt Your Exam Backwards
It is a tried-and-tested trick that many successful candidates swear by. The question papers often follow the pattern of putting difficult questions first and relatively easier ones later. Attempting the exam backwards will give you a chance to perform better, since the odds of cracking these simpler questions are higher when approach them with a fresh mind. Your success streak will also give you the confidence to handle the more difficult ones with poise. So, if a section comprises 50 questions, start attempting from question number 30 to 50 and then come back to 1.
Skip the Questions You Don't Understand
Despite the best of your preparation, it is implausible that you'd know the answer to every question in the paper. Always be mindful of the limited time at hand and skip the questions that seem too daunting, unfamiliar or tricky. You can revisit these if you have time to spare after having answered all questions you are sure about.