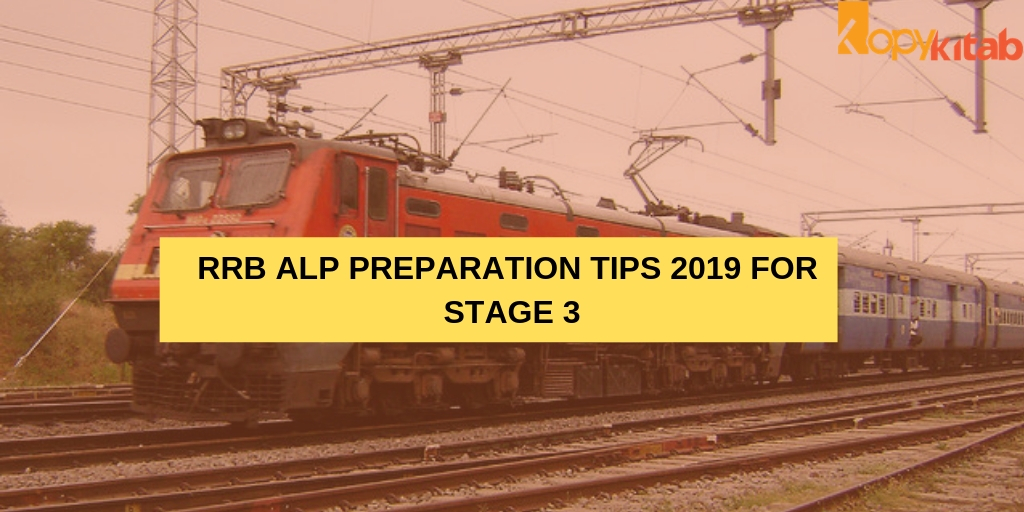 The Railway Recruitment Board (RRB) is one of the top reputed government organizations which recruits a huge number of candidates every year for various vacancies. In 2019, according to the RRB Notification, 64,371 Assistant Loco Pilots and Technician posts will be filled across the country. In the process of RRB ALP Recruitment, RRB ALP stage 1 and 2 are successfully completed. Currently, RRB ALP Stage 3 is about to begin. The RRB ALP Stage 3 is conducted only candidates who have applied for ALP Post. As there is an ample amount of time for RRB ALP Stage 3, we have provided important RRB ALP Preparation Tips on how to prepare for RRB ALP Exam 2019 Stage 3. Go through the blog to know more in detail about the RRB ALP Psychology preparation Tips of Stage 3 Computer Aptitude test or Psycho Aptitude Test.
What is RRB ALP Stage 3 Test or CBT 3 Psycho Aptitude Test?
The RRB stage 3 is mainly conducted for Assistant Loco Pilot (ALP) post only. It is not conducted for candidates who have appeared for Technician Posts. Stage 3 is basically a Computer-Based Aptitude Test. Candidates who have qualified both stage 1 and 2 successfully are eligible to take up RRB ALP Stage 3 exam. Candidates must score a minimum of 42% to qualify this stage. To score more and excel in RRB ALP career, here are the RRB ALP Psychology preparation tips for CBT 3 listed out and explained.
The aptitude test is designed by the RRB board for different categories of RRB jobs. This test helps in choosing the right candidates for a particular job and helps to decide if the person has an ability that is needed in the job. There is no negative marking in the Stage 3 exam but the candidates need to secure 42 marks in each of the test batteries. The Computer-Based Aptitude Test (CBAT) also known as CBT 3 Psycho Aptitude Test includes test batteries that consist of five-six tests prescribed for ALP post.
The RRB ALP Stage 3 Psycho Aptitude Test includes 5 segments in their test batteries:
1. Memory Test
2. Following Direction Test
3. Depth Perception Test
4. Concentration Test
5. Perceptual Speed Test
Each of these tests has a separate time limit and they basically test candidates in various means. The entire test depends on your memory skills and logical thinking. So to excel in this stage, here are the RRB ALP CBT 3 Preparation tips listed out.
Get RRB ALP Psychological/Aptitude Test Book Here
RRB ALP Preparation Tips for Stage 3
As this is one of the most important stages in the RRB ALP Exam, you must be well prepared to score more. Below are few RRB ALP Preparation tips listed out to score more in this stage.
Improve your memory power, as the whole test is mainly based on testing your memory power.
Try to practice and solve more problems, in order to answer the questions quickly.
Take up RRB ALP Mock Tests to improve your speed.
As there is a timer for each section in the exam, do not waste much time in thinking one question.
Be quick enough to answer the questions fastly.
During the exam, read the question or go through the image provided carefully and answer it.
Do not panic during the exam.
Do not stress yourself during preparation.
Stay calm and relax your mind.
Make sure you practice more questions before the exam.
As it completely depends on logical thinking and memory power, you need to be attentive and pay concentration to solve the questions.
Thus, with these RRB ALP Preparation Strategy, there is no doubt that candidates can skyrocket their RRB ALP Exam score. Make sure you have the right RRB ALP Preparation Books to crack stage 3 exam in the upcoming RRB ALP Exam 2019 using these RRB ALP Preparation Tips.