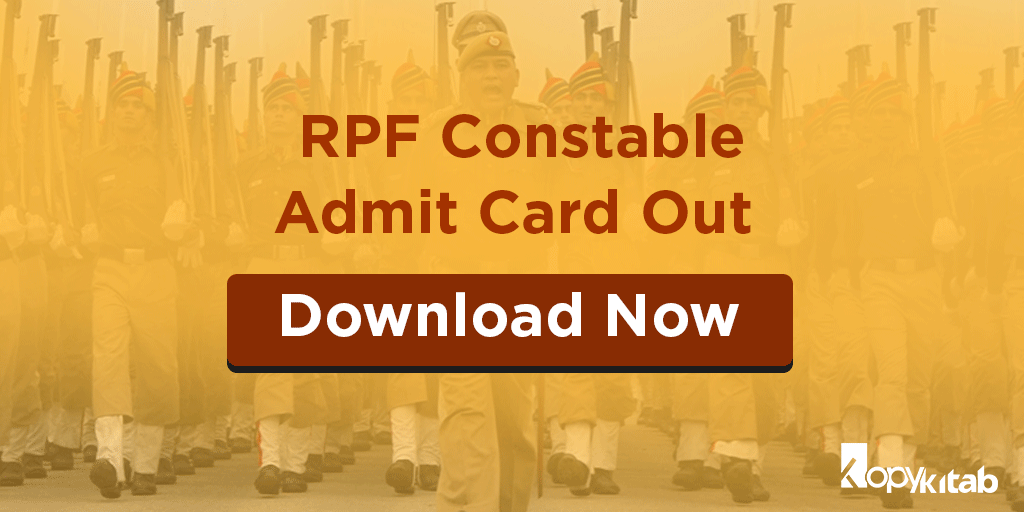 Railway Protection Force is a security force of India entrusted with protecting railway passengers, passenger area and railway property of the Indian Railways. Railway Protection Force (RPF) has released the admit cards for recruitment exam for Group A, B and F candidates. Candidates need to show their admit card and also a valid proof during the examination. Candidates can go through the blog for details on admit card download and steps to download.
All candidates can download the admit cards from the official website of RPF. Candidates click on the below link to download their admit cards for respective groups.
Download Your RPF Admit Card Here
The RPF Exam for Group A, B and F will begin on January 17, 2019 and end on January 25, 2019. RPF has released the admit cards a week prior to the exam. Candidates can download their admit cards and start preparing for exams. You can download RPF Preparation books from a wide range of collection available online.
[related_books catid="247″ product_type="ebook" algo="Latest"]
RPF is conducting the exam in all six groups simultaneously. The exam is being held in 15 different languages- Hindi, English, Urdu, Tamil, Telugu, Konkani, Malayalam, Kannada, Marathi, Gujarati, Bengali, Odia, Assamese, Manipuri and Punjabi.
Steps to Download Admit Card
Step 1- Visit RPF official website or click on the above mentioned link to visit the site directly.
Step 2- Click on the call letter option on the home page
Step 3- Click on the group under which you have applied for recruitment: A, B, or F.
Step 4- Enter your registration number and Date of Birth.
Step 5- Click on 'Login' and download your admit card.
Step 6- Preserve the Admit Card safely until the completion of selections.
For all latest information on RPF 2019 Examination, stay tuned to our blog…