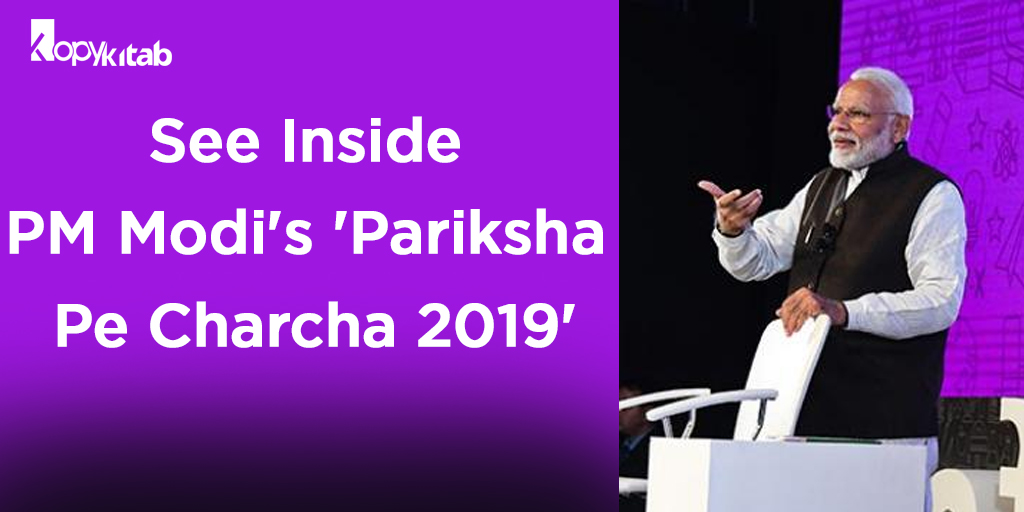 Prime Minister's Narendra Modi's Pariksha Pe Charcha 2.0 was a great success and students were inspired by PM Modi's words. The event was held on January 29, 2019, at Talkatora Stadium in Delhi. There were around 2,000 students, teachers and parents gathered for interaction with the Prime Minister. Not just students from India, Indian students residing in Russia, Nigeria, Iran, Nepal, Doha, Kuwait, Saudi Arabia, and Singapore also participated in the event. The audience was selected through a competitive route out of 1 lakh applicants.
Oswaal Sample Papers for Class 10
PM Modi interacted with several students and parents regarding exams, overcoming exam fear and also shared his personal experiences. This is the second event conducted in the capital city. For the first time, there were chances given to parents and teachers to ask their queries.
Modi started the session with class 10 and 12 board examinations and for that issue, any exam is not the end of the life. Modi said "Kuchh khiloney ke tootne se bachpan nahin marta hai" that means some broken toys do not mean the end of childhood. Students of Class X and XII were very happy listening to Modi's words. He encouraged students to stay calm and composed during exams without losing their energy.
[related_books catid="233″ product_type="ebook" algo="Latest"]
Khushi Namdev, a student of Class 10 in Kendriya Vidyalaya No. 1 said, "I was happy to hear that the PM was so cool about the exams. Our parents and teachers always try to tell us the importance of exams and that we will ruin our future if we don't score well. When the PM said that these were just exams and we need not fear them, it was a massive relief that someone had such positive attitude and does not even think that failing is an end to our future.
Pankaj Sharma, the principal of Sagar Public School, Saket Nagar branch said, "Students were very happy to hear that the PM told them to have high aspirations and contribute to making a new India. The session was well received by students as they learned a lot of things from the discussion."
Many schools made arrangements to watch the Pariksha Pe Charcha in schools. All students were happy to know that exams were not ending of life. They are just exams and there is nothing to fear about. Many students gave their reviews on the event.
We wish all class 10 and class 12 students best of luck for their upcoming exams. Be calm and relax.
[related_books catid="235″ product_type="ebook" algo="Latest"]