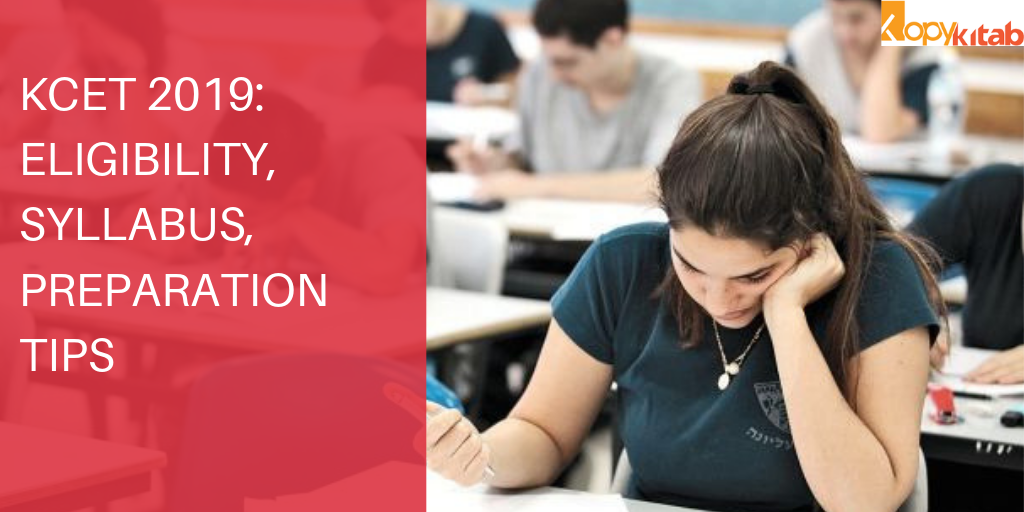 Latest News on KCET 2019
According to the latest news from the state government, KCET is likely to be held online in 2019 or from next academic year. But, there is still no clear news about the decision. Higher education minister G T Deve Gowda fails to give clarity on the news. So, students need not get confused about type of the exam, they just need to concentrate on preparing for the KCET 2019. We will keep you posted on latest information regarding KCET 2019.
It is a crucial time for all candidates studying in 12th grade or 2nd PUC. There are a lot of exams lined up for students continuously like IIT JEE, NEET, and many more. Apart from national level exams, there are state level entrance exams held in the coming months. In Karnataka, Karnataka Common Entrance Test (KCET 2019) is conducted for all 2nd PUC pursuing students. There is a tough competition for all these exams. Candidates can refer the study materials for all national level exams like NEET Preparation online along with other state level exam materials. KCET 2019  is expected to be conducted in the 3rd week of April by the Karnataka Examination Authority Board. It is a state level examination conducted for admission to Engineering, AYUSH, B.Pharma, Farm Science courses. Every year around 2 lakh to 3 lakh candidates take up the exam. The registration process for KCET 2019 will begin between the First week of February and 3rd week of March.
Eligibility Criteria:
For engineering courses, candidates with minimum 45% percentage marks in 10+2 are eligible to take up the exam. For B.Pharma courses, candidates should have secured a minimum of 50% marks in 10+2.
Fee Payment for Application:
As the registration process for KCET 2019 will be starting from the first week of February, candidates can have to make the payment through offline i.e., through the specified bank challan. For OBC and General candidates, the fee amount will be INR 650 while for SC/ST it will be INR 500. For candidates from other states, the fee amount will be INR 750 and for candidates outside India, it will be INR 5000.  For candidates taking up Agricultural course have to go through the practical examination for which the amount payable is INR 500 for General and OBC while INR 250 for SC/ST. Candidates can visit the official website of KCET for the registration process.
Exam Pattern:
KCET 2019 is a state level exam conducted in offline mode with multiple choice questions. The exam is divided into three sections i.e., Physics, Chemistry, Mathematics or Biology. For every candidate, Physics and Chemistry remain the same while the optional differs based on the course chosen. Each section includes 60 questions for 80 minutes. The exam is printed in English and Kannada languages. There is no negative marking scheme. Hence, candidates can even guess the answers.
KCET 2019 Exam Centers and Admit Card:
After completing the registration process successfully, candidates will receive the admit card at the end of April 2019. It is important to preserve the hall ticket until the end of counseling. The exam will be conducted 54 locations across Karnataka.
KCET 2019 Syllabus:
The syllabus for KCET basically includes all the topics from 1st and 2nd PUC prescribed by the Department of Pre-University Education of Karnataka State.
Preparation Tips:
Candidates recommended using the best study materials and preparation books which covers the entire syllabus for KCET 2019. Candidates buy top selling preparation books from online which offer great deals. There is a wide range of books offered online. Apart from buying regular printed books, there are sites which offer e-books. This kind of books can be downloaded to your smartphones, tablets or laptops and studied when you wish.
Before starting with the preparation, candidates have to make a schedule to study the topics. As there is huge syllabus to cover, candidates have to divide their time accordingly. After referring books for preparation, it is also important to refer previous year question papers for preparation. Going through previous year question papers help in being confident to attend the main exam. This will also improve your speed and accuracy during the main exam. Testing your knowledge on the subject by using previous year question papers and model question papers gives hands-on practice in solving papers. Candidates can check out previous year question paper, study materials for all national level exams like IIT JEE and state level examinations conducted in different states across India.
After taking up the test of previous year question paper, it is important to check your answers using answer key provided in the main website of KCET.
The cut-off ranking for each college would be determined after the releasing of rank list and closing form. In each college, there is reservation of seats for SC/ST, OBC, General and rural as well. Candidates can stay updated with all latest news of KCET 2019 with our blogs.