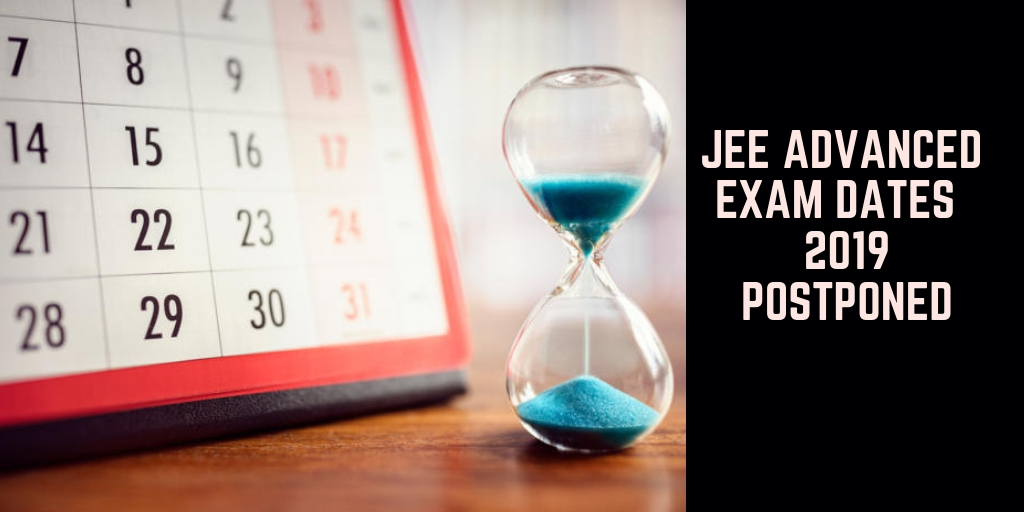 The Joint Entrance Exam (JEE) Advanced is the second stage of IIT JEE Exams. IIT JEE is conducted for admission into various IIT colleges across India and abroad. It is a national level exam conducted every year for students who clear JEE Main. JEE Main is conducted twice a year and students who clear mains will be eligible to take up JEE Advanced. The JEE Main paper 1 is already completed and JEE Main Paper 2 will be conducted from April 7, 2019. Due to the General Elections, the JEE Main Paper 2 exam dates are preponed. Even JEE Advanced Exam Dates have been rescheduled due to Lok Sabha Elections. Here we have provided the latest news regarding the exam dates of JEE Advanced 2019.
Take Up JEE Advanced Mock Tests
In the view of Lok Sabha Elections, the examining committee decided to postpone the JEE Advanced Exam Dates. The revised JEE Advanced dates 2019 is May 27, 2019. Earlier, the JEE exam date 2019 for Advanced was scheduled on May 19, 2019. According to the latest updated posted on the JEE website, as the JEE Advanced Dates was clashing with the last phase of general elections 2019, the exam date of JEE Advanced has been shifted to May 27, 2019. The JEE Advanced Exam 2019 will be held in India and Abroad on May 27, 2019 (Monday) in two sessions:
Paper 1 – 09:00 to 12:00 IST
Paper 2 – 14:00 to 17:00 IST
Get JEE Advanced Study Packages Here
Hence, students have enough time for JEE Advanced 2019 preparation. The dates were postponed after the changes were made to JEE Main Paper 2. The JEE Main April Exam is rescheduled to April 7, 2019, onwards. According to the officials, the JEE Exam dates were clashing with election dates of 18 cities and seven states. Thus, the JEE Advanced Exam dates were changed keeping in view the seventh phase of the Lok Sabha polls which will be held for 59 seats in Bihar, Jharkhand, Madhya Pradesh, Punjab, West Bengal, Chandigarh, UP and HP.
Thus, students who will be appearing for JEE Advanced 2019 can prepare well and score more with a wide range JEE Advanced Preparation Books available online.
[related_books catid="505″ product_type="ebook" algo="Latest"]