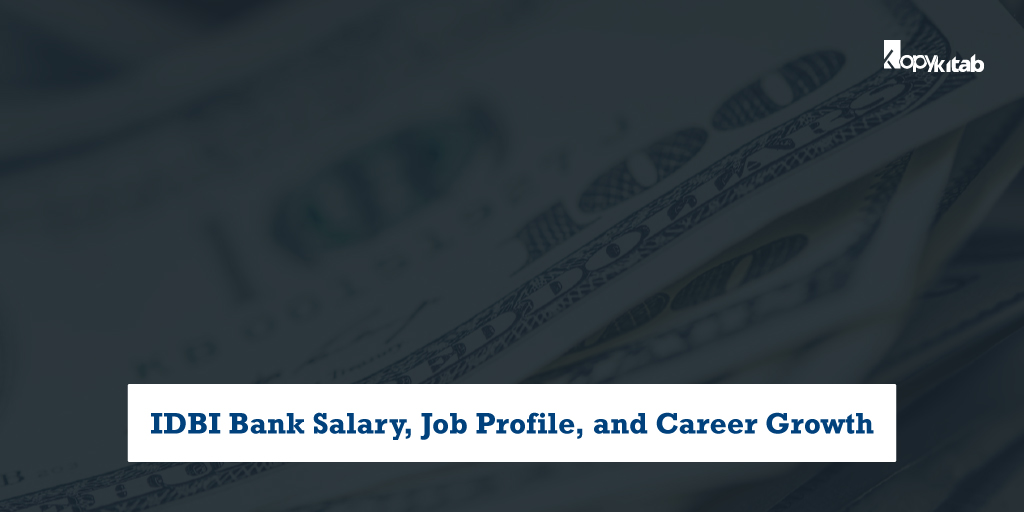 The Industrial Development Bank of India (IDBI) is one of the banking sectors in India which conducts recruitment drives every year to fill in various vacancies. The banking organization provides many reasons for an employee to work there. A job in IDBI bank is one of the most prestigious careers. The Bank offers great social status and many growth opportunities for all posts. In IDBI Bank recruitment, currently, the recruitment process has begun for Assistant Manager Post. There are a large number of applicants for the post. Candidates who are willing to apply or have already applied are keen to know about the salary and job profile of Assistant Manager. So, here we have provided detailed information regarding IDBI Bank Salary, job profile, and career growth of an Assistant Manager. Go through the blog completely to know about the IDBI Assistant Manager job profile. 
IDBI Bank Salary of Assistant Manager
The Assistant Manager salary comprises of basic pay and other allowances. The monthly pay of an Assistant Manager Grade 'A' is Rs 23,700/- in the pay scale of Rs 23700-980(7)-30560-1145(2)-32850-1310(7)-42020(17 years). The gross IDBI salary for Assistant Manager Grade 'A' at the metro center is Rs 60000/- per annum (approx). The officers are also entitled to other facilities or benefits from time to time. The IDBI Bank Salary also includes the following allowances:
Dearness Allowances
Accommodation Allowances
Medical Aid
Travelling Allowances
Newspaper Reimbursement
IDBI Assistant Manager Job Profile
Along with a good package and various allowances, IDBI provides certain perks and benefits to the Assistant Manager. Some of the perks include
IDBI provides a social status
Working at IDBI provides great growth opportunities
Stabilizes the financial graph and provides monetary security
Being an Assistant Manager is not an easy task as it includes a lot of works to be handled. An Assistant Manager must handle various responsibilities like 
Lending Services to customers- The primary work of the officers is to solve any sort of queries put up by the customers. It can be any query, ranging from issuing cheque books, opening new accounts, ATM cards, document requirement, etc.
Multitasking– Fro supervising the clerical work and taking decisions for the benefit of the banking organization, the IDBI Assistant Manager handles it all.
Financial Works– This involves reaching out to customers to know about their credit requirements, disbursing loans, recovery of loans from defaulters and presenting reports to the higher executives
Handling Desk works– The Assistant Manager supervises all the desk/clerical work like managing types of deposits and withdrawal of cash.
Creation of Business– an Assistant Manager also promotes or markets banking products, the opening of a new account, selling insurance, etc. 
ATM Related Solutions– An Assistant Manager looks into the queries related to lost ATM application, new ATM request, block ATM card online, ATM pin number, etc.
IDBI Assistant Manager Career Growth
If the Assistant Manager Grade A fulfills his role and responsibilities then he will be promoted to senior positions as follows
Manager Grade B
Assistant General Manager Grade C
Deputy General Manager Grade D
General Manager Grade E
So, as you are now aware of the IDBI Salary, you can start applying for this golden opportunity. Start preparing for the examination with a wide range of Bank Exam Preparation Books available online.
  [related_books catid="510″ product_type="ebook" algo="Latest"]