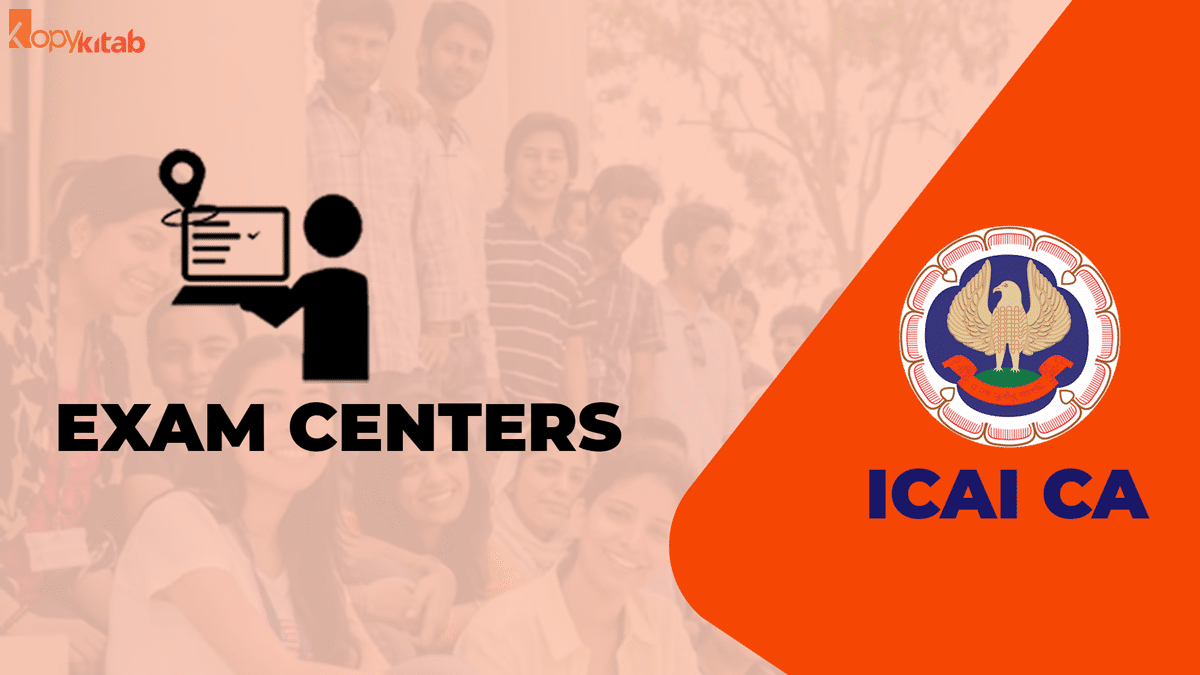 CA Exam Center: The Institute of Chartered Accountants of India (ICAI) has provided the list of CA 2020-21 exam centers. The list of exam Centers is provided for the convenience of all the candidates applying for the CA exam in the May attempt.
The Exam Center of CA 2020-2021 is the name of the city in which the exam will be conducted. The Institute of Chartered Accountants of India (ICAI) conducts the CA exams at over 1,000 test centers in multiple cities across the country.
Click Here To Know More Details of ICAI CA Exam
The CA examinations 2020-2021 will be held in more than 300 test cities in India and six cities abroad. The exam Centers outside India are Abu Dhabi, Dubai, Kathmandu, Muscat, Doha, Kampala (Uganda). To know more about the CA Exam Centers read the complete article.
ICAI CA Exam Centers 2020-2021
The candidates can refer to the list of CA Exam Centers 2020-2021 at the time of filling the CA Application Form. The candidates are advised to refer to the list and select the CA Exam Center at their convenience. Check out the list of CA 2020-2021 Exam Centers all over India from the table below:
ICAI Centers List

Agra

Ahmedabad

Ahmednagar

Ajmer

Akola

Alappuzha

Aligarh

Allahabad (Prayagraj)

Alwar

Ambikapur (Chhattisgarh)

Ambala

Amravati

Amritsar

Anand

Anantapur

Asansol

Aurangabad

Badlapur

Bahadurgarh

Balotra

Banswara

Bareilly

Bathinda

Beawar

Beed

Belgaum

Bellary

Bengaluru

Berhampore

Bhagalpur

Bharatpur

Bharuch

Bhavnagar

Bhilwara

Bhiwandi

Bhiwani

Bhopal

Bhubaneswar

Bhuj

Bikaner

Bilaspur

Bulandshahr

Burhanpur

Chandigarh

Chandrapur

Chennai

Chhindwara

Chittorgarh

Churu

Coimbatore

Cuttack

Darbhanga

Davangere

Dehradun

Delhi/ New Delhi

Dhanbad

Dhule

Dibrugarh

Durg

Durgapur

Eluru

Ernakulam

Erode

Faridabad

Fatehabad

Firozabad

Gandhidham

Gandhinagar

Ghaziabad

Gondia

Gorakhpur

Guntur

Gurugram

Guwahati

Gwalior

Haldwani

Haridwar

Hisar

Hubli

Hyderabad

Ichalkaranji

Indore

Jabalpur

Jaipur

Jalandhar

Jalgaon

Jalna

Jammu

Jamnagar

Jamshedpur

Jhansi

Jharsuguda

Jhunjhunu

Jind

Jodhpur

Junagadh

Kadapa

Kaithal

Kakinada

Kalaburgi

Kancheepuram

Kannur

Kanpur

Karimnagar

Karnal

Kishangarh

Kolhapur

Kolkata

Kollam

Kota

Kottayam

Kozhikode

Kumbakonam

Kurnool

Kurukshetra

Latur

Lucknow

Ludhiana

Madurai

Malappuram

Mandsaur

Mangalore

Mapusa (Goa)

Margao (Goa)

Mathura

Meerut

Moradabad

Mumbai

Muzaffarnagar

Muzaffarpur

Mysore

Nagpur

Nanded

Nashik

Navi Mumbai

Navsari

Neemuch

Nellore

Nizamabad

Noida

Ongole

Palakkad

Palgarh

Pali Marwar

Panipat

Panvel

Parbhani

Patiala

Patna

Pimpri-Chinchwad

Pondicherry

Port Blair

Pune

Raigarh (Chattisgarh)

Raipur

Rajamahendravaram

Rajkot

Ranchi

Raniganj

Ratlam

Ratnagiri

Rewa

Rewari

Rohtak

Rourkela

Saharangpur

Salem

Sambalpur

Sangli

Sangrur

Satara

Satna

Shimla

Shimoga

Sikar

Silliguri

Sirohi

Sirsa

Sivakasi

Solapur

Sonepat

Sri Ganganagar

Srinagar

Surat

Surendranagar

Thane

Thiruvananthapuram

Thrissur

Tinsukia

Tiruchirapalli

Tirunelveli

Tirupati

Tirupur

Tuticorin

Udaipur

Udupi

Ujjain

Vadodara

Vapi

Varanasi

Vasai

Vellore

Vijaywada

Visakhapatnam

Warangal

Yamuna Nagar

Yavatmal
Crack The Exam Easily and Chase Your Dream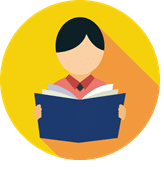 Download Ultimate Study Materials to Boost Your Preparation
ICAI Exam Center List

| Overseas Test Centers
The CA 2021 examinations will also be held at five Test Centers abroad. But, due to COVID-19 more centers have been added now. Candidates can select from the following test cities for ICAI:
Abu Dhabi
Bahrain
Doha
Dubai
Kampala (Uganda)
Kathmandu
Kuwait
Muscat
CA Exam Centers 2020-2021 | State Wise Centers
ICAI has added more test cities for CA 2020-2021 examinations due to the risk of Coronavirus pandemic. Candidates can select test cities to appear for the exam, as per their preference. Check out the complete list of state-wise ICAI CA Exam Centers for the upcoming session:
State

Cities

Andhra Pradesh

Anantapur

Eluru

Guntur

Kadapa

Kakinada

Kurnool

Nellore

Ongole

Rajamahendravaram

Srikakulam

Tirupati

Vijayawada

Visakhapatnam

Vizianagaram

Assam

Dibrugarh

Golaghat

Guwahati

Jorhat

Nagaon

Sibsagar

Silchar

Tezpur

Tinsukia

Bihar

Arrah

Aurangabad

Banka

Begusarai

Bettiah

Bhagalpur

Bihar Sharif

Chhapra

Darbhanga

Gaya

Gopalganj

Hajipur

Jamui

Jehanabad

Katihar

Lakhisarai

Madhepura

Madhubani

Motihari

Munger

Muzaffarpur

Nawada

Patna

Purnea

Samastipur

Sasaram

Sitamarhi

Siwan

Supaul

Chhattisgarh

Ambikapur

Bilaspur

Durg

Janjgir

Korba

Raigarh

Raipur

Rajnandgaon

Chandigarh

Chandigarh

Delhi / New Delhi

Delhi / New Delhi

Dadra & Nagar Haveli

Silvassa

Goa

Mapusa

Margao

Gujarat

Ahmedabad

Amreli

Anand

Bharuch

Bhavnagar

Bhuj

Gandhidham

Gandhinagar

Godhra

Himatnagar

Jamnagar

Junagadh

Mehsana

Nadiad

Navsari

Palanpur

Porbandar

Rajkot

Surat

Surendranagar

Vadodara

Vapi

Haryana

Ambala

Bahadurgarh

Bhiwani

Faridabad

Fatehabad

Gurgaon

Hisar

Jind

Kaithal

Karnal

Kurukshetra

Narnaul

Panipat

Rewari

Rohtak

Sirsa

Sonepat

Yamuna nagar

Himachal Pradesh

Hamirpur

Kangra

Mandi

Shimla

Solan

Una

Jammu & Kashmir

Jammu

Srinagar

Jharkhand

Bokaro Steel City

Deoghar

Dhanbad

Dumka

Giridih

Hazaribagh

Jamshedpur

Ramgarh

Ranchi

Karnataka

Bagalkot

Belgaum

Bellary

Bengaluru

Bidar

Chamaraja Nagar

Chikamgalur

Chikkaballapur

Chitradurga

Davangere

Gadag

Hassan

Haveri

Hubli

Kalaburgi (gulbarga)

Kolar

Koppal

Madikere

Mandya

Mangalore

Mysore

Raichur

Shimoga

Sirsi

Tumakuru

Udupi

Vijayapura

Kerala

Adoor

Alappuzha

Ernakulam

Idukki

Kalpetta

Kannur

Kasaragod

Kollam (quilon)

Kottayam

Kozhikode

Malappuram

Palakkad

Thiruvananthapuram

Thrissur

Madhya Pradesh

Balaghat

Betul

Bhopal

Burhanpur

Chhatarpur

Chhindwara

Dewas

Dhar

Guna

Gwalior

Hoshangabad

Indore

Itarsi

Jabalpur

Katni

Khandwa

Khargone

Mandsaur

Narsinghpur

Neemuch

Ratlam

Rewa

Sagar

Satna

Sehore

Shahdol

Shajapur

Shivpuri

Singrauli

Ujjain

Vidisha

Maharashtra

Ahmednagar

Akola

Amravati

Aurangabad

Badlapur

Beed

Bhandara

Bhiwandi

Khamgaon (Buldhana)

Chandrapur

Dhule

Gondia

Hingoli

Ichalkaranji

Jalgaon

Jalna

Kolhapur

Latur

Mumbai

Nagpur

Nanded

Nandurbar

Nasik

Navi Mumbai

Osmanabad

Palghar

Panvel

Parbhani

Pimprichinchwad

Pune

Ratnagiri

Sangli

Satara

Sindhudurg

Solapur

Thane

Vasai

Wardha

Washim

Yavatmal

Meghalaya

Shillong

Manipur

Imphal

Nagaland

Dimapur

Odisha

Angul

Balangir

Balasore

Bargarh

Berhampur (Brahmapur)

Bhadrak

Bhubaneswar

Cuttack

Jagatsinghpur

Jajpur

Jeypore

Jharsuguda

Kendrapara

Keonjhar

Puri

Rayagada

Rourkela

Sambalpur

Andaman and Nicobar Islands

Port Blair

Puducherry

Puducherry

Punjab

Amritsar

Bathinda

Ferozepur

Hoshiarpur

Jalandhar

Ludhiana

Mandi Gobindgarh

Mansa

Pathankot

Patiala

Phagwara

Sangrur

Sri Muktsar Sahib

Rajasthan

Ajmer

Alwar

Balotra

Banswara

Beawar

Bharatpur

Bhilwara

Bikaner

Bundi

Chittorgarh

Churu

Dausa

Dungarpur

Hanumangarh Town

Jaipur

Jalore

Jhalawar

Jhunjhunu

Jodhpur

Kishangarh

Kota

Nagaur

Pali – Marwar

Rajsamand

Sikar

Sirohi

Sri Ganga Nagar

Tonk

Udaipur

Sikkim

Gangtok

Tamil Nadu

Chennai

Coimbatore

Cuddalore

Dharmapuri

Dindigul

Erode

Hosur

Kancheepuram

Karaikudi

Karur

Kumbakonam

Madurai

Nagapattinam

Nagercoil

Namakkal

Ooty

Pudukkottai

Salem

Sivakasi

Theni

Tiruchirapalli

Tirunelveli

Tirupur

Tiruvallur

Tiruvannamalai

Tuticorin

Vellore

Villupuram

Telangana

Adilabad

Hyderabad

Karimnagar

Khammam

Mahabubnagar

Medak

Nalgonda Nizamabad

Sangareddy

Shamshabad

Warangal

Tripura

Agartala

Uttar Pradesh

Agra

Aligarh

Allahabad

Amroha

Azamgarh

Badaun

Baghpat

Bahraich

Ballia

Bareilly

Basti

Bhadohi

Bijnor

Bulandshahr

Deoria

Etah

Etawah

Faizabad

Firozabad

Ghaziabad

Ghazipur

Gonda

Gorakhpur

Hathras

Jaunpur

Jhansi

Kanpur

Kushinagar

Lakhimpur Kheri

Lucknow

Mathura

Meerut

Mirzapur

Moradabad

Muzaffarnagar

Noida

Pilibhit

Pratapgarh

Rae Bareli

Rampur

Saharanpur

Shahjahanpur

Sonebhadra

Sultanpur

Varanasi

Uttarakhand

Almora

Dehradun

Haldwani

Haridwar

Kashipur

Kotdwar

West Bengal

Asansol

Durgapur

Haldia

Hooghly

Kharagpur

Kolkata

Purulia

Raniganj

Siliguri
CA 2020-2021 Allotted Center
The final allotment of CA exam Center 2020-2021 depends upon the total number of applicants who have filed for the CA examination form 2020-2021, the number of seats available in the CA Exam Center, and the allotment criteria of ICAI for the CA 2020-2021 Exam Center.
The applicants can check the final allotted Exam Center of CA Exam 2020-2021 by downloading their admit card from the official website of ICAI. The final allotted exam Center of CA 2020-2021 can be checked with the help of the following steps:
Allotted CA Exam Center Procedures
1st step: Visit the official website of ICAI.
2nd step: Now select the option of the Students corner.
3rd step: Click on the exam notification.
4th step: Now select the option of 'Download CA Admit Card. 
5th step: The CA 2020-2021 Admit Card page will appear, now fill in the registration number or roll number and password of the candidate.
6th step: Download the admit card of CA Exam 2020-2021 to check the final allotted Exam Center.
7th step:  Take out the print to carry in the CA Exam Center.
NOTE: All the important details must be cross-checked by you before downloading the Admit card like the ICAI exam centre address.
CA 2020-2021 Exam Centers | Points to Remember
Candidates must be careful while choosing their Exam Centers in CA Application Form as ICAI will allot them strictly according to their preferences and availability of seats.
Candidates will not be given any more chances to change their CA Exam Centers after the application correction window closes.
Candidates are advised to check the name and address of the CA Test Center 2020-2021 on the admit card and visit the location a day or two before the exam to avoid any hassle in the eleventh hour.
Candidates must report at the exam Center with their CA 2020-2021 hall ticket and a valid photo ID proof and must not carry their cell phones in the exam hall.
More details regarding the location of the Test Centers, reporting time, important instructions, etc. will be available on the CA Hall Ticket 2020-2021.
We have covered a detailed guide on ICAI CA Exam Centers 2020-2021. Ask us queries related to ICAI in the comment section if you are facing any doubts.
Frequently Asked Questions related to CA Exam Center
Can I modify the CA exam center after the application form has been submitted?
No, after submitting the application form, you are not permitted to modify their CA 2021 Exam Center.
Can I give Gorakhpur as my CA 2021 Examination Center?
Yes. You can give Gorakhpur as your CA 2021 Examination Center. Go through the blog for finding more center's name.
Is it compulsory to carry your Aadhar Card to the ICAI exam center?
No, it is obligatory to carry an Aadhar Identification Proof Card to the ICAI test center. However, you need to bring any original identity proof.
In the circumstance of a conflict with some other examination date, does the ICAI modify the exam date?
No, the ICAI would not acknowledge such a proposal to modify the exam date that coincides with the exam date of another organization.
Should I bring my Hall Ticket to the CA 2021 test center?
Yes, the Admit Card is an essential document that must be provided to the CA 2021 test center.
Where can I get complete details of my CA test center?
You will get complete details of your allotted CA test center in your CA Hall Ticket.
Is it allowed to enter for CA 2021 Exam, if I will be late for 1 hours?
No. You have to reach the CA test center at least 1/2 hour before the entering time.
What is the mode of CA Prelims Exam?
The mode of CA Prelims Exam is computer-based exam.