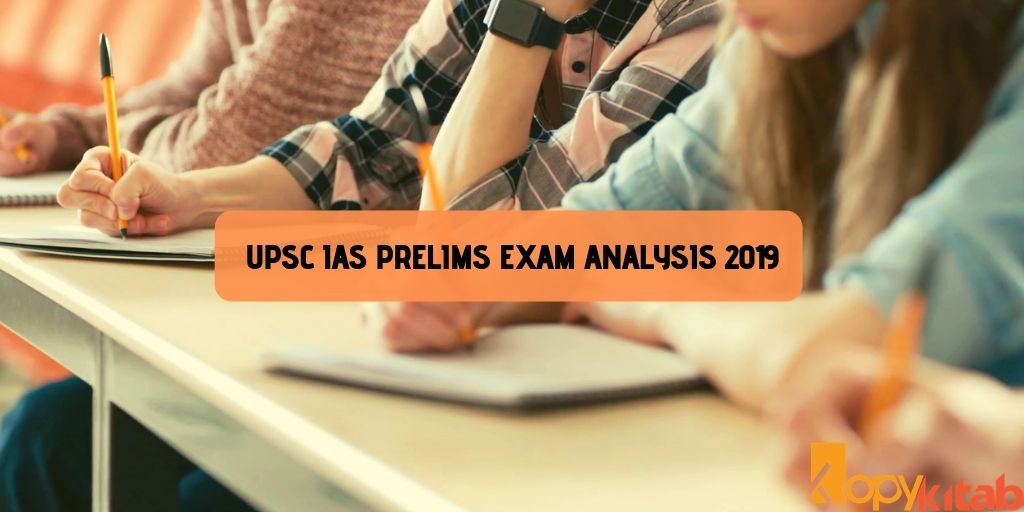 The Union Public Service Commission (UPSC) conducted the IAS Prelims Exam on June 2, 2019. The UPSC IAS Exam was conducted to fill a total of 896 vacancies across the organization. Civil Services Exams are conducted by UPSC every year across different cities for the post of IAS, IPS, IFS, IRS, and IRTS. There were a large number of candidates who took up the IAS Prelims exam. As the examination is completed successfully, it is important to analyze the UPSC IAS Prelims Question Paper. So, here in this blog, we have provided detailed information regarding the UPSC IAS Prelims Exam Analysis 2019 here. Go through the blog to know about the important questions asked in the UPSC Civil service exam.
Highlights of IAS Prelims GS Paper-1 2019 Exam
The paper was conducted in Offline Mode across different cities.
Each question was of 2 marks.
There was negative marking of 0.25 marks for wrong answers.
The questions were in both English and Hindi Language.
IAS Prelims 2019 Exam is meant to serve as a screening test only; the marks obtained in the Preliminary Examination by the candidates who are declared qualified for admission to the Main Examination will not be counted for determining their final order of merit.
UPSC IAS Prelims Exam Analysis 2019
The UPSC IAS Prelims exam was conducted across various cities in the country. The overall difficulty level of the exam was moderate to difficult. Here is the detailed IAS Exam Analysis of GS Paper-I Exam. The paper was conducted in offline mode in the Objective type MCQ format for 2 hours. There was 0.25 negative marking for wrong answers.
IAS Prelims GS Paper-I 2019 Exam Analysis

Sections (Questions)


Important Topics

Difficulty Level

(Good Attempts)

History (10 to 15)

Modern and Ancient History of India (Zamindari System, Harrappa civilization) and Indian Freedom Struggle

Moderate to Difficult

Geography (5 to 10)

Climate, Environment, and Ecology (Old and New World Crops)

Difficult

Polity (15 to 20)

Indian Polity Facts, Law and Governance Issues

Difficult

Economy (15 to 20)

Indian Economy and Social Development

Difficult

Science & Technology (25 to 30)

General Principles, Summits, and Conferences (Wearable Technology, DNA, RNAi, Lab Technology, Digital Signature)

Moderate to Difficult

Total

100

Moderate to Difficult (130-140)
Thus, candidates who had appeared for the UPSC IAS Prelims 2019 exam, can go through this IAS Prelims Exam Analysis and know about the difficulty level of the exam. The above analysis will help you to assess your rank among the thousands of candidates, who have appeared for the IAS Prelims GS Paper-I 2019. Candidates can start preparing for the IAS Mains exam using a wide range of IAS Preparation Books available online.
  [related_books catid="344″ product_type="ebook" algo="Latest"]