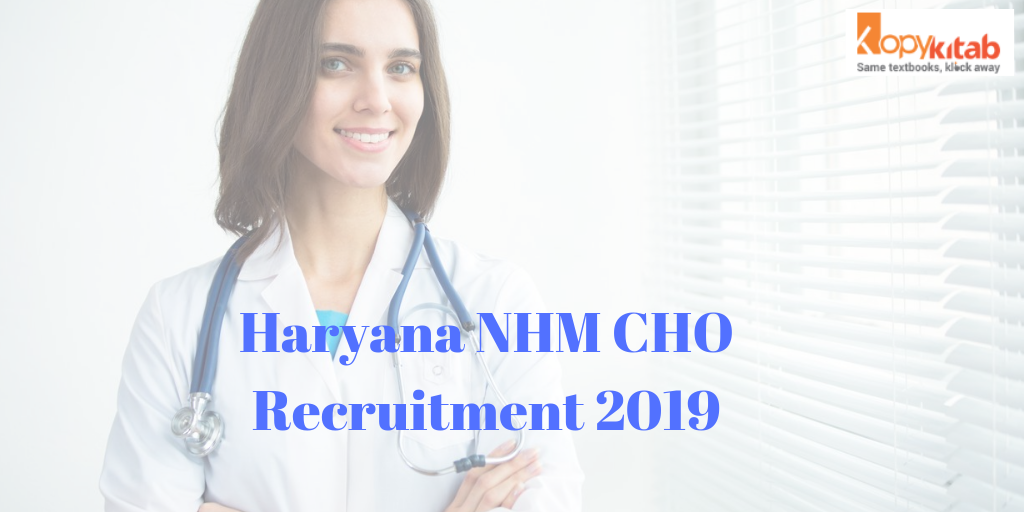 National Health  Mission Haryana State Notification for inviting MHLPs-cum-CHO post recruitment is released . Under National health Mission , Haryana NHM CHO Recruitment 2019 is recruiting for this year .
Haryana NHM CHO Recruitment
Let us look at the eligibility criteria for Haryana NHM CHO recruitment.
Age limit – Minimum age bar of 18 yrs old to maximum age limit upto 42 yrs .
Educational qualification for NHM CHO -B.A.M.S from any recognized university.
Upto matric level must have studied either Hindi or Sanskrit .
Haryana NHM CHO Notification 2019
Let us take a look at the Haryana NHM CHO Notification 2019 in detail and know the important dates for CHO Recruitment.
29 July to 15 August 2019 – Online Application Date
you  can Download the Official Notification PDF and start Apply
Candidates who meet the desired eligibility status for NHM CHO post can start applying online from 29th of july and make sure to you have applied on or before 15th august 2019 . Thereafter the application registration time will be closed
Admit card will be released soon .
Written / Screening test – 18th August
Number of vacancy – 328
Take a look at the official Haryana NHM CHO notification 2019 to know about the number of seats reservation for each category .
Post of recruitment – Mid level Health Providers cum CHO (Community health officers)
Haryana NHM CHO Application – How to Apply ?
Haryana NHM CHO Application form 2019 is available online .
Go to the NHM OFFICIAL WEBSITE –
Apply for the desired post and fill out the details .
You get registration number and login credentials.
Once done take a print of the application.
Apply Online for Haryana NHM CHO
Kindly Note – This exam doesn't take any application fee or examination fee 
Selection Process for Haryana NHM CHO 2019
Candidates who have applied will be giving a written test to be held on 18th August 2019 followed by a interview.
After the 2 stage of selection process, selected candidates will be appearing for counseling.
With allowance from NHM , Candidates have to do a 6 months certificate course from IGNOU on Community Health Certification course.
After the completion of IGNOU certificate course on community health , the successful candidates have to sign up a bond for 3 yrs . It is compulsory to serve Haryana NHM for the given bond period .
Candidates can read out the detailed information related to the bond terms . There are conditions of fixed cost to be given if you leave the bond before 1 yr , 2yr or before the actual period of 3 yrs .
Also 6 months certificate programme details is also mentioned there . Take time to read these section very carefully before you apply to the post .
Haryana State Govt. Exam Books
So good luck to all the candidates who are attempting this Haryana NHM CHO text this year .