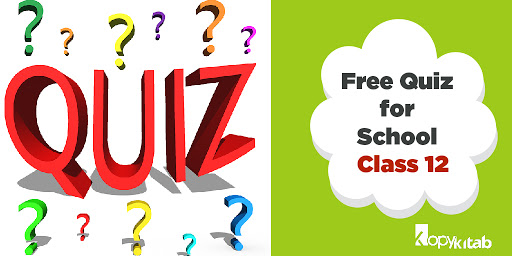 Attention Class 12 students!!!
Hope you are preparing well for your upcoming exams. To gear up your preparation we have introduced a weekly quiz for class 12. This quiz includes 3 major subjects of 12th: Physics, Chemistry, and Biology. This will increase your preparation level and build your confidence as well. After you are done with the revision, every week you can take up this quiz to know how much you are prepared and your capability in answering questions. You can even increase your speed and manage your time in examination.
1)Class 12 Free Quiz – Physics
[wp_quiz id="38607″]
2)Class 12 Free Quiz – Chemistry
[wp_quiz id="38633″]
3)Class 12 Free Quiz – Maths
[wp_quiz id="38641″]
4)Class 12 Free Quiz – Biology
[wp_quiz id="38627″]
Well done guys. We will keep you posted with more quiz on various subjects. Stay tuned and attempt all quizzes. Prepare well and score more.
[related_books catid="235″ product_type="ebook" algo="Latest"]