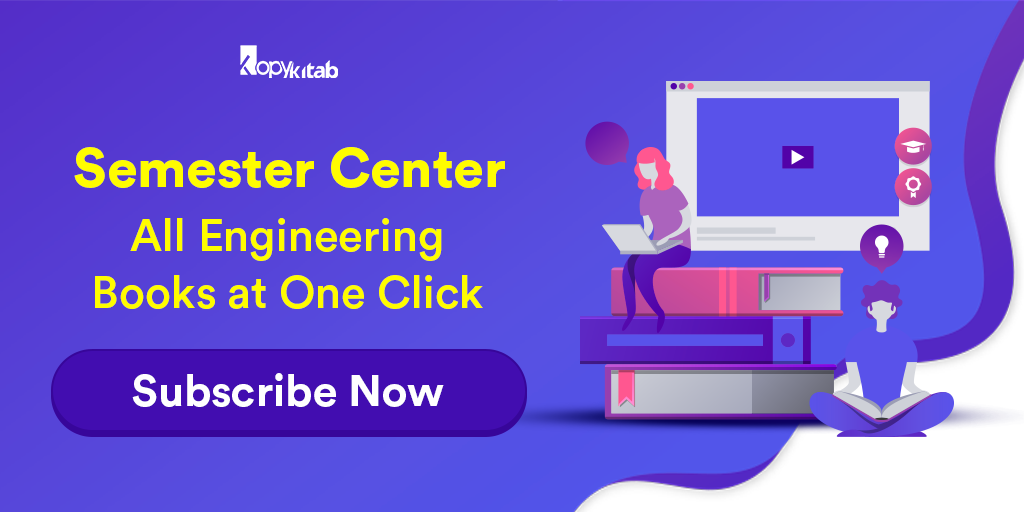 Attention Engineering Students!!! Here is a great news for you guys. We are offering a wide range of Engineering Books for all semesters, branches and universities. Go through the blog to know more about the books, what exactly includes in the books, how many types of books are offered, and more. The entire combo of these Engineering Books are categorized as 'Semester Center'. Know more by going through the blog completely.
Types of Combos Available
1. Pre-Built Combo
This is the first type of combo under semester center category which includes pre designed Engineering books. This combo consists of books compiled from top professors books for all semesters, branches and universities. We have segregated books separately for each branch of engineering based on prescribed books by the universities.
2. Build Your Own Combo
This is another type of combo wherein students can choose their own desired books and make a combo themselves. There are students who wish to have other publication books or the university might be following a different book. In that case students can choose their own author books depending on semester, branch and university.
Total amount for combo is Just Rs 777/- Each
Features and Benefits
The greatest advantage of this Engineering books is that, these are e-Books or PDF format books. You can download these books to your smartphones, laptops or tablets and study whenever you wish to.
You can refer your friends and earn 10% discount for each of them.
Every students generally spends around Rs 2000-3000/- for regular printed books from shops. But, going digital is the new trend and everyone are inculcated the habit of using smartphones, laptops or tablets to study their books. Hence, it is a great advantage to buy Engineering e-Books.
You can buy the books prescribed by all universities like VTU, JNTU, and many more.
Refer & Earn Details
You can earn 10% if you are referring your friends to buy Semester Center Engineering Books.
For Example: If you are buying any combo for Rs 777/- and refer your friends also to buy, then you can earn 10% of what you have spent.
This 10% of the total amount will be either credited to your account or given a voucher.
Using this voucher you can buy more books with us.
The voucher code can be redeemed next time when you are buying a book.
Thus, these are the details of our Semester Center Combo. You can start subscribing and avail discounts. Hurry up before the offer lasts.