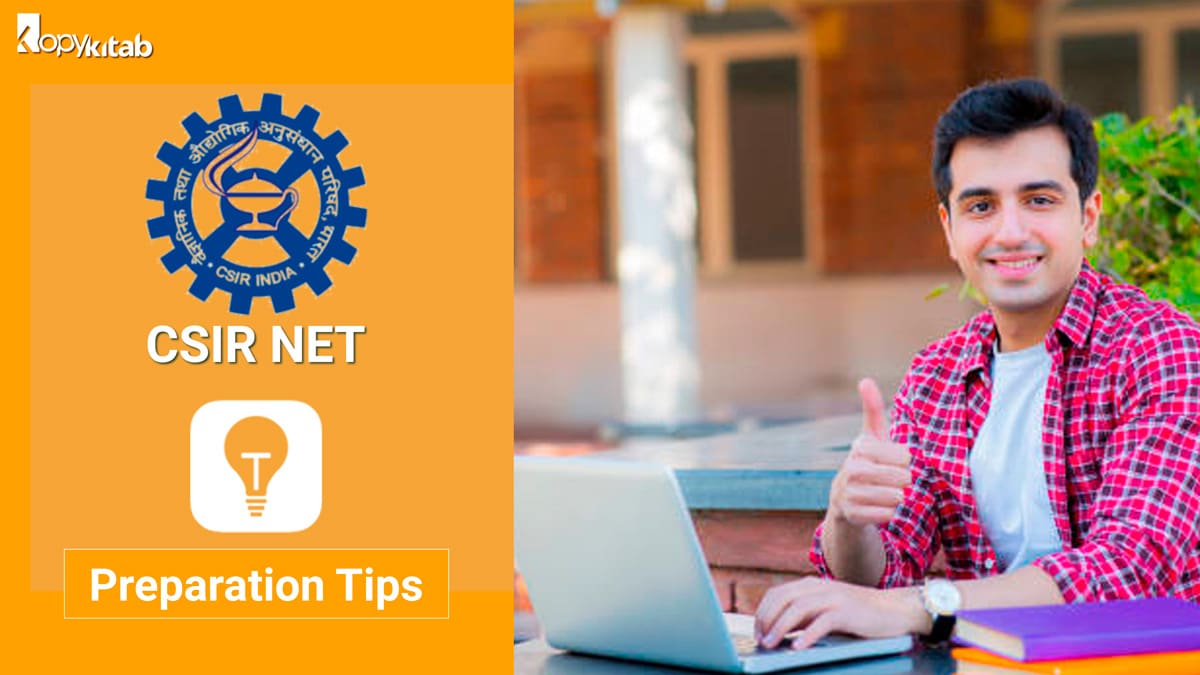 CSIR NET Preparation Tips 2023 Check Section-wise Strategy & Tricks: As there is less time left for the CSIR NET Exam, it is high time for candidates to begin their preparation. CSIR NET involves a vast syllabus with subjects like Chemical Science, Mathematical Science, Physical Science, Life Science, and Earth Science.
Candidates who are appearing for the CSIR NET Exam 2023, you may find the syllabus tough and hard to score more. To ease out the preparation and help you to score more, we have provided detailed information regarding CSIR NET Preparation Tips here.
CSIR NET Preparation Tips 2023
The exam is conducted by the National Testing Agency typically twice a year, in June and December. This year, the June session of the exam is scheduled for the 21st of the month.
 We bring you these tips on how to crack CSIR NET 2023 to help you along the way. CSIR NET Preparation tips: 
Get to Know the Exam Pattern
Know the Syllabus
Make a Study Plan
Develop Reading Habits
Clear Your Basics
Best Study Materials
Make Notes
Memorize Formulas
Go Through Example Problems
Practice Previous Year Papers
Take Mock Tests
Improve Your Test-Taking Skills
Revise, Revise and Revise
Know the Demands of Your CSIR NET Subject
CSIR NET Preparation tips: Get to Know the Exam Pattern
The very first step to prepare for any exam is to understand the pattern of the paper, and the CSIR NET is no exception to that fundamental rule of thumb. This is an online test divided into three parts – A, B, and C.
While Part A is common for all, Part B and C are based on elective subjects, which are Earth science, Life science, Mathematical science, Physical science, and Chemical science.
Part A, B, and C of the CSIR NET exam have 20, 40 and 60 questions, respectively, of which you must attempt at least 15, 35 and 25 questions each. 
| | |
| --- | --- |
| Name of the Exam | CSIR UGC NET 2023 |
| Mode of the Exam | Online (CBT) |
| Number of Subjects | Five (Chemical Sciences, Earth Sciences, Mathematical Sciences, Life Sciences, Physical Sciences) |
| No.of Sections | Part A, Part B, Part C |
| No.of Questions | 120 Qns |
| Negative Marking | Yes |
| Official Website |  csirnet.nta.nic.in |
Crack The Exam Easily and Chase Your Dream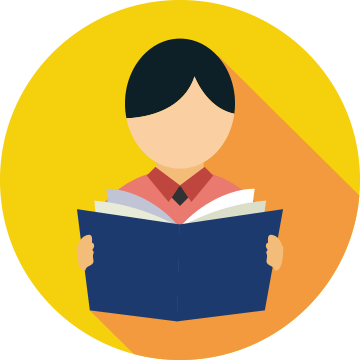 CSIR NET Preparation tips: Know the Syllabus
To begin preparation for an examination, it is important to be aware of the complete Syllabus. Make sure you are aware of the detailed CSIR NET Syllabus and Exam Pattern. Make a list of topics that you find easy and difficult separately. 
Besides, you can compare these important topics with your own strong points and weaknesses to identify where you need to give the maximum push to secure your chances of clearing this exam.
Make a Study Plan
Once you are aware of the syllabus, make a study plan by yourself. No one knows you better than yourself. So, make a study plan giving more time for topics that are new and tough.
Give less time for topics which you feel it is easy. Allocate equal intervals of time for covering all topics. Make sure you complete the target set for each day without fail.
Develop Reading Habits
Study regularly and be well prepared with all the topics. By reading various sections regularly, you can build a depth concept in every single section.
Clear Your Basics
The clear concept on every subject is the key to success for any exam. You should read the theory behind every concept and have your basics clear for each topic.
Best Study Materials
Make sure you have the best CSIR NET Preparation Books for preparation which covers all the topics and concepts of the exam.
Invest some time in researching the best study material for CSIR NET and work with as many of these as possible because there is no way you can clear this exam with just superficial knowledge.
Make Notes
Try to make your own notes which will help you to revise quickly. If not possible try to highlight the key points. This can help to read important points during the last minute preparation.
Memorize Formulas
All the formulas should be at your fingertips. Practice them regularly so that you do not forget them.
Go Through Example Problems
Going through example problems will help you understand the steps to solve problems.
Practice Previous Year Papers
Go through the CSIR NET previous year question papers and check the weightage of different topics, type of questions asked and their difficulty level. Be well versed with the topics having higher weightage.
Take at least past 5-10 years of question papers and solve them. You must practice diligently and be in a position to answer any type of questions asked from any topic.
Take Mock Tests
Taking CSIR NET Mock Tests will help you analyze your preparation and areas you need to improve. You will also get used to the pressure of taking the exam.
Improve Your Test-Taking Skills
Scoring well also depends upon how wisely you select the questions to answer and how efficiently you use your time. Make sure to improve your overall test-taking skills and develop a smart strategy to take the exam.
Revise, Revise, Revise
There is no stressing the importance of revision enough to boost your exam preparation. It will improve your chances of clearing the CSIR NET exam. Aim to finish your syllabus at least a month ahead of the exam and then revise every topic as many times as you can.
Know the Demands of Your CSIR NET Subject
As mentioned before, the CSIR NET exam pertains to five different science – Earth science, Life science, Mathematical science, Physical science, and Chemical science.
Each of these subjects is categorically different than the others in its scope, and therefore, aspirants must know the demands of their subject and prepare accordingly:
Earth Science: Comprising a combination of Earth, Atmospheric, Ocean and Planetary Sciences, this discipline can be high scoring if you get the basic concepts right, so focus on that.
Life Science: The questions for this paper are based on Physics, Chemistry, and Biology. Keep the CSIR NET life science syllabus handy to understand which are the most important topics you need to focus on. Learning these concepts and topics using visual representation, be it diagrams or videos, can help you understand and retain them better.
Mathematical Science: Think formulae, statistics, calculations and then some more calculations. Speed and accuracy are the names of the game in this paper and that comes only through practice.
Physical Science: Part B of this exam is based on Class 12-level concepts of Physics whereas Part C is based on under and postgraduate curricula. You must go back to the basics and work your way through different stages of learning to ace this exam.
Chemical Science: The pattern of this exam is similar to that of Physical Sciences and so the same rules of preparation apply.
Section Wise CSIR NET Preparation Plan
As now you aware of how to prepare for the exam, here are the section-wise preparation tips for CSIR NET 2023. Go through CSIR NET Preparation Tips section-wise and implement it in your preparation.
How to prepare for CSIR NET General Aptitude (Part A) 2023?
General Aptitude consists of 15 questions for 30 marks. So with proper CSIR NET preparation tips and hard work, candidates can easily score more marks in this section.
As per the CSIR NET General Aptitude Syllabus, the candidates will have to focus on the Logical Reasoning and Quantitative Aptitude Sections. Some useful tips to score more in General Aptitude are listed below
Firstly, read the question carefully and understand it properly. Do not interpret it wrong which can lead to wrong solutions.
Make your mind to solve any sort of question while answering in the examination.
Solve the short time taking questions first and take lengthy questions later
Try to use short tricks and formulas to solve Maths questions instead of using long methods.
Solving Logical Reasoning questions can be easy if we use our presence of mind.
Take help from the Diagrams or Graphs to solve the Part-A questions. This is the easiest way to attempt questions with a minimal time limit.
Do not waste your time guessing. Answer only when you are sure about it as there is a negative marking of 0.25 for wrong answers.
How to Prepare for CSIR NET Life Science Exam 2023?
The CSIR NET Life Science section involves a total of 70 questions in Section B and 75 questions in Section C. As there is negative marking, candidates must be sure while answering.
Candidates are advised to study the important topics in Life Science examination first.
candidates belonging to bio background face difficulties in solving other sections apart from Biological Science, so they should attempt most of the questions from biological science and after that, they can attempt other questions.
Attempt the questions which you feel it is easy and then move on to the tough ones.
Learning topics with visual presentation and imagination will increase your memory power, so try to visualize things in your imagination, while reading them.
How to Prepare for CSIR NET Chemical Science Exam 2023?
The CSIR NET Chemical Science section can easily fetch you 70 marks in Part B and 100 marks in Part C.
Study all the topics in depth. Make sure you the right CSIR NET Study materials for preparation and follow the CSIR NET Preparation Tips.
There will be a negative marking of 0.5 marks deduction for each wrong answer in sections A & B of Chemical Science. Whereas Section C has 1 mark negative. So, take care of the accuracy whenever you attempt the questions.
How to Prepare for CSIR NET Mathematical Science Exam 2023?
In CSIR NET Mathematical Science Section, candidates can score max 75 marks from Part-B (20 questions to be attempted) and max 95 marks from Part-C (20 questions to be attempted).
Exam time is 180 minutes, break this time into three parts of 90–95 minutes, 55–65 minutes, and 20–25 minutes.
The questions in Part C have more than one option as the correct answer, so it is always better to start with part C because after solving this part concept will be clear in your mind, and then it would be really easy to attempt Part B.
So solve Part C in the first 90–95 minutes and then part B in the next 55–65 minutes
You should attempt Part A in the last and should not give more than 25 minutes.
How to Prepare for CSIR NET Physical Science Exam 2023?
Candidates can score a maximum of 70 Marks in Part-B and 100 Marks in Part-C.
In the CSIR NET Physical Science Section Part-B, you only need to focus on the basic concepts of Physics, which you have studied at the 10+2 level. This part can be very scoring if candidates prepare very well for this section.
For Part-C, the candidates can study Physical Science problems at a higher level.
CSIR NET Preparation tips: How to Prepare for CSIR NET Earth Science Exam?
To be well prepared for CSIR NET Earth Science section, candidates are required to first cover up the complete syllabus of the Part-B Section and then take the Part-C Topics.
According to the important topics in this section, the Part-B section is very scoring. If the candidates prepare for this section in the right direction and with a systematic approach, then they can score well in the exam.
So, candidates who are appearing for the CSIR UGC NET Exam can start studying and be well prepared by implementing these CSIR NET Preparation tips.
FAQs on CSIR NET Preparation Tips 2023
How can I prepare a Study Plan for CSIR NET Life Science?
You can follow the study plan for CSIR NET Life Science by using the CSIR NET Preparation tips in the above blog.
How to prepare for CSIR NET Mathematics?
To prepare for CSIR NET Mathematics, you can refer to the CSIR NET Preparation tips mentioned above.
Is it possible to make a good CSIR NET Preparation Strategy?
Yes, it is. For more details on CSIR NET Preparation tips, refer to this blog.
Who is the conducting authority for CSIR NET Examinations? 
The Conducting Authority National Testing Agency.
What is the age limit for CSIR NET?
The maximum age limit for Joint Research Fellowship is 28 years as of July 1, 2021. The upper age limit is relaxed to the reserved categories such as 5 years for SC/ST, PWD, Female, and 3 years for OBC.
How can I make the corrections in the CSIR NET Application Form 2021?
The exam authorities will provide a CSIR NET application form correction window. You will be able to make changes to the application form that they have already submitted. The CSIR NET application form date for correction will be announced.