CBSE Class 9 Previous Year Papers: Practicing Class 9 Question Papers Makes you Understand your Preparation Level and Important Questions for all topics. If Are you preparing for CBSE Class 9 Exam 2022, then You should practice CBSE Class 9 Previous Year Papers for all subjects.
Previous Year Question Papers let you know about the nature of the questions asked in the exam and provide you a clear idea about changes of CBSE Class 9 Syllabus and Exam Pattern.
Here we are providing you the complete guide on CBSE Class 9 Previous Year Papers PDF for Science, Arts, Commerce. Download and Practice it Now.
CBSE Class 9 Previous Year Papers With Solutions
You should solve the CBSE Previous Year Question as much as possible. It will give you a rough idea about the CBSE 9th exam. It will also boost up your speed and accuracy level and time-management skills. By solving the Question Papers, you can check your preparation level and work on your weaker areas.
CBSE Class 9 Exam Overview:
| | |
| --- | --- |
| Exam Name | CBSE Class 9 Exam |
| Conducting Body | Central Board of Secondary Education (CBSE) |
| Exam Date | 9th March to 10th April |
| Official Website | cbse.nic.in |
Download CBSE Class 9 Previous year papers PDF With Solution
Other Important Links for CBSE 9th
You should refer below links to know CBSE 9th Exam. Click on the link to access other important information related to the CBSE 9th.
Benefits of Solving 9th Previous Year Papers

Solving CBSE previous year papers before the exams are one of the important tasks for Class 9 Students. You should solve the Class 9 Previous year question papers to boost your preparation level. Previous Year Question Paper will also give you the basic idea about the exam, which is very important to maintain the confidence levels throughout the exam.
Here you can check a few notable benefits after solving CBSE Class 9 Previous Exam Papers.
By solving Question Papers for Class 9, you will get an idea about nature and exam pattern of the exam.
Students will be aware of the difficulty level of the questions asked in the exam. So you can make yourself ready to face that kind of difficulty level for the real exam.
Taking CBSE Class 9 Previous Years Question Papers will help students build concentration. After solving many question papers within three hours, you will have better self-confidence, and exam fear will vanish.
Solving the question papers, you can easily identify your area of strength and weakness and the status of your preparation. After covering the weaker sections properly, you can convert your weakness to a fruitful strength.
Solve the question papers within three hours and try to solve the questions in speed as possible as you can. It will help you to build better time management skills

Secure Higher Grades and Chase Your Dream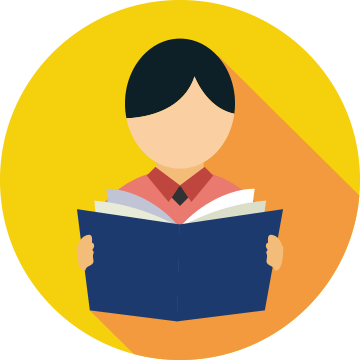 How To Prepare CBSE Class 9 Exam with Question Papers?
You should have a solid study plan to prepare the class 9 exam. along with the study plan, you should have the best quality books and study materials to build your depth concept on every topic.
Step 1 – You need to download the question papers that you want to take.
Step 2 – Now, you should take the exam seriously as the real exam within three hours.
Step 3 – You have to evaluate your paper correctly. Mark the questions you couldn't answer or get incorrect. Cover those topics as soon as possible where you have answered wrong.
Step 4 – Revise related concepts and topics.
We have covered a detailed guide on CBSE Class 9 Previous Year Papers. Feel free to ask us any question-related Class 9 Exam in the comment section below.