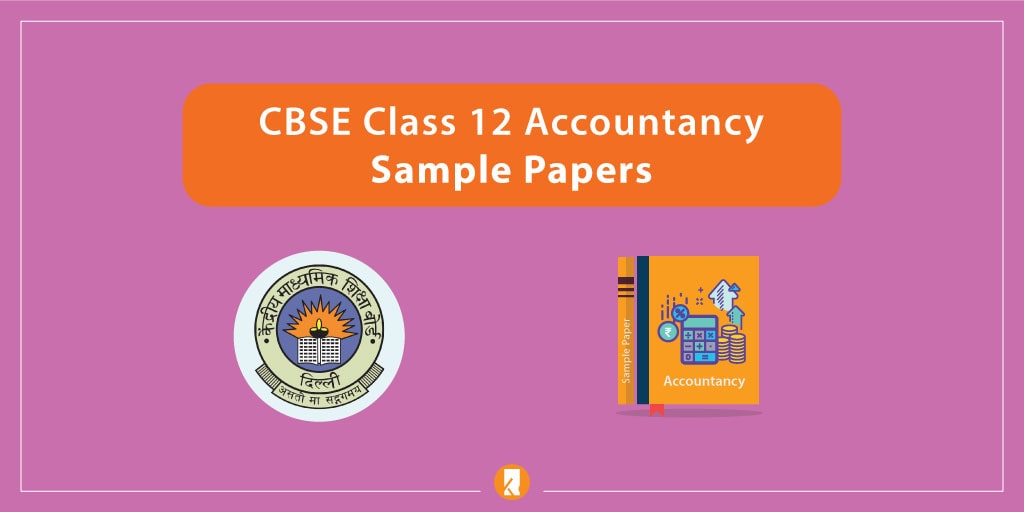 All students may be on the verge of their last-minute preparations. It is very important to solve a few sample papers too. The students are recommended to do so. CBSE also releases the sample papers every year before the examinations.
So if you are done with your basic CBSE class 12 accountancy syllabus, then it is time for some workouts and practice to test yourself. Rely on previous CBSE class 12 sample papers and on CBSE class 12 accountancy sample papers and worksheets for the 2019-20 Class 12 Board Exam.
Latest CBSE Class 12 Accountancy Sample Papers 2021
The CBSE conducts the final examinations for the 12th in March 2020 tentatively. Class 12th is a crucial stage for every student, therefore it is important to make good preparation to get through the exams with flying colors.
In order to make Class 12 Accountancy Preparations better, there are various tips and one of them is to go through various CBSE Class 12 Accountancy Sample Papers. CBSE releases sample question papers along with the marking schemes for all the subjects. This type of exercise will make the students prepare better and get a hang of the pattern.
Download 12th Accountancy Sample Papers 2021
This article will provide the sample question papers for class 12 Accountancy for the academic year 2020. Below is the year-wise CBSE Sample Papers Class 12 Accountancy. 
Year-wise CBSE Class 12 Accountancy Sample Papers PDF
Important: Oswaal CBSE Sample Papers for Class 12 Accountancy:
To Improve the current status of preparation, and help to focus on the topics where you lag behind. Oswaal is one such publisher, every year they release sample papers online as well as in the form of textbooks.
Apart from the Class 12 Accountancy NCERT Solutions, work out with even Oswaal Class 12 Accountancy Sample Papers to make sure your last stage of preparation is done perfectly.
Download Oswaal 12th Accountancy Sample Papers
Highly Important Study Materials for CBSE 12th Accountancy:
Preparation for class 12th becomes very important as it will decide your next step. There is ample study material available on the internet.
Here you can check links to various study materials related to the 12th Accountancy
Highlights of Class 12 Accountancy Sample Papers:
This would contain the chapter-wise important topics as well as chapter-wise questions from the previous year's CBSE 12th question papers. This would give an edge to your preparation in terms of chapter-wise preparation. You will also find the weightage of each chapter.
Solving these papers will give you an accurate idea of where you stand, your need to prepare further if required in a specific chapter.
You will also get used to the pattern of the paper. The weightage of each chapter will give you an idea of how much you would need to prepare from a particular chapter.
Hope this gives a clear picture of how you need to prepare for your CBSE boards. Feel free to ask us any questions in the comment section below.