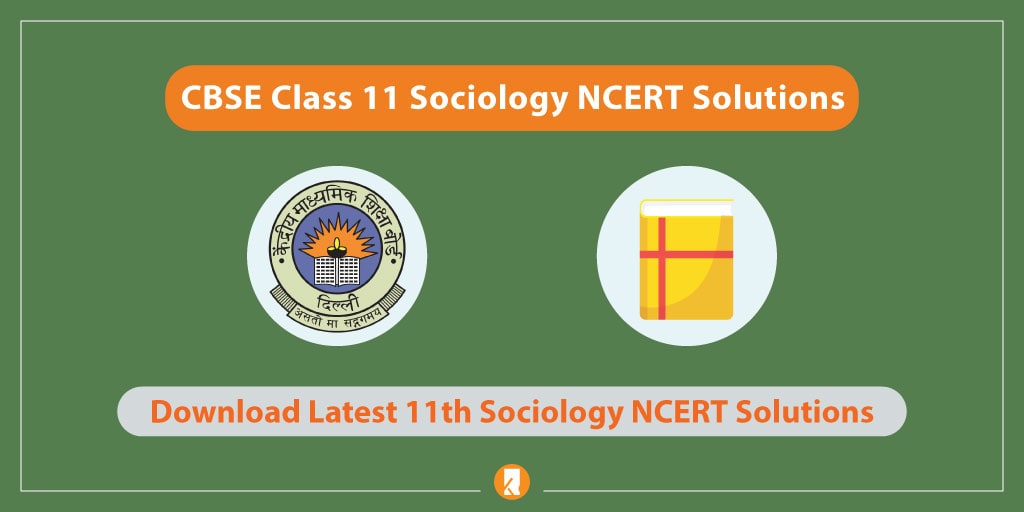 Students of class 11 must always have a textbook for the sociology subject with them. However, you can also get yourself other books such as the ones made by NCERT. NCERT has designed solutions books for Sociology to help not only students but also teachers and parents. These solutions are for Class 11 students and are available as soft copies which you can download as PDFs from various websites authorized to host them.
The subject of Sociology emphasizes on society and culture. It defines the relationship between society and other aspects that encompass the social sciences. NCERT has arranged its solutions books according to the chapters present in the textbook. Such an arrangement makes it easier for the students to grasp each concept in a better way.
Besides Sociology, NCERT also designs solutions for various other subjects for 11th grade. These solutions books consist of tons of resources such as model question papers, exercises and more, that help students prepare for their examinations. So, without further due, let's look at what these solutions from NCERT have to offer.
CBSE Class 11 Sociology NCERT Solutions
NCERT is an undertaking of the Government of India. It designs various books for CBSE students and publishes them in three different languages, including English, Hindi, and Urdu. The books cover multiple subjects for classes one to 12 and are available for download in the PDF format.
Solutions from NCERT helps students to write their class 11 final exam as well as the 12th standard board examinations, along with a host of other competitive exams. The solutions cover the topics in-depth, enabling students to understand them comprehensively. You get NCERT solutions for all the subjects of CBSE class 11, including Sociology.
But that's not all that these books have to offer. They also consist of model and solved question papers, as well as the syllabus and exam pattern. Students can look at the solved question papers to get insights on the way they should formulate their answers. Additionally, they can also get adequate practice by solving question papers and prepare themselves to face the board examinations.
Download NCERT Solutions for Class 11 Sociology Chapter-Wise
Here, we provide CBSE Class 11 Sociology NCERT Solutions PDF for all the individual chapters to assists students in clearing their doubts that they might face while solving the questions given in the Sociology textbook.
11th Class Sociology NCERT Solutions PDF Chapter-wise are given in an easy-to-understand way so that the students can easily learn the Solutions and understand respective chapters in a better way. The students can download Class 11 NCERT Solutions for Sociology to obtain excellent marks in the final exam from the link below:
Introducing Sociology
Chapter 1 Sociology and Society
Chapter 2 Terms, Concepts and their Use in Sociology
Chapter 3 Understanding Social Institutions
Chapter 4 Culture and Socialisation
Chapter 5 Doing Sociology: Research Methods
Understanding Society
Chapter 1 Social Structure, Stratification and Social Processes in Society
Chapter 2 Social Change and Social Order in Rural and Urban Society
Chapter 3 Environment and Society
Chapter 4 Introducing Western Sociologists
Chapter 5 Indian Sociologists
Here you can download CBSE 11th Sociology NCERT Solutions
Here you can download CBSE 11th Biotechnology NCERT Solutions
Download CBSE 11th Sociology NCERT Solutions
Secure Higher Grades and Chase Your Dream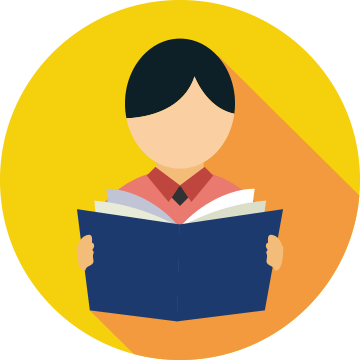 Chapter-Wise NCERT Solutions for Sociology for CBSE Class 11
NCERT has created two solutions books for Sociology for those studying in class 11 under the CBSE syllabus. Each book consists of a chapter-wise arrangement of the topics. As discussed earlier, there are two parts in the Sociology subject for CBSE class 11. Both the parts have five chapters each and discuss concepts relevant to that book.
For instance, the first book, 'Introduction to Sociology' gives an overview of the subject, explaining the different concepts and terminologies like socialization and its impact on society, social institutions, and different research methodologies. Similarly, the second book, 'Understanding Society' teach students about the various social structures and processes.
It also introduces them to different sociologists from India the West and their contributions to the society and the field.
Other Important Links Related to CBSE 11th Sociology
Here you can check links to various study materials related to the 11th Sociology
Advantages of NCERT Solutions for Sociology for CBSE Class 11
NCERT Solutions for CBSE class 11 for the Sociology subject help students in many ways. They are useful not only for students but also for teachers who depend on them to impart knowledge. The different ways in which NCERT solutions for CBSE class 11 for the Sociology subject benefit students include:
1. They Provide Comprehensive Knowledge about the Subject
NCERT solutions explain to the students the different concepts in such a way that allows them to be completely thorough. And when students understand the subject, they can score well in their exams.
2. They Help with Homework
NCERT solutions for Sociology for those students of class 11 studying under the CBSE syllabus not only help to prepare them for the exams but also help them do their homework. Doing homework by taking the help of NCERT solutions enables students to prepare themselves to write their exams.
3. They are Easy to Understand
Solutions for Sociology for CBSE class 11 by NCERT are such that students can easily understand the different concepts and formulate their answers in a better way when they write their exams.
4. They Help to Memorize and Retain Concepts
When students of CBSE class 11 study Sociology from the solutions by NCERT, not only can they understand the concepts in a better way, but they can also retain them for a long time. The solutions books help students memorize the concepts and reproduce the same in their exams, enabling them to score well.
NCERT solutions for Sociology help those students of class 11 studying under the CBSE syllabus to understand the concepts in a better way and come up with compelling answers in the examination. The concepts given in the books are in an easy-to-understand format. The books are also navigable and logically flow from one concept to the other.
NCERT also designs the syllabus for students of class 11 studying under the CBSE stream. So, there is no doubt that the solutions books from NCERT are one among the best that you can get when it comes to Sociology.
We have covered the detailed guide on CBSE Class 11 NCERT Solutions for Sociology. Feel free to ask any questions in the comment section below.