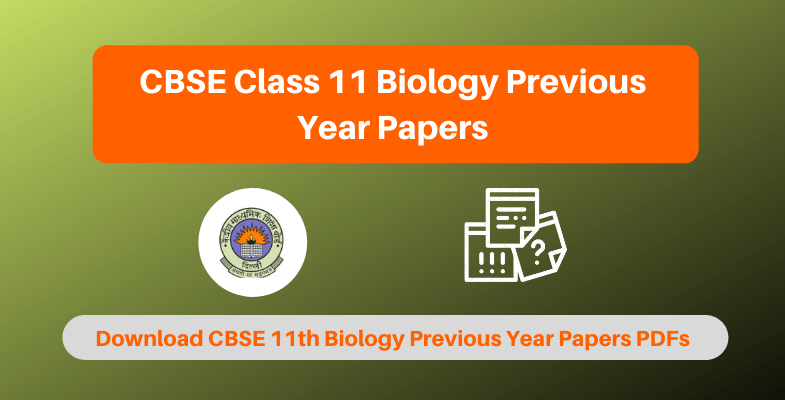 CBSE Class 11 Biology Previous Year Papers: Are you preparing for your CBSE Class 11 Biology? Then checking out last year question paper is the best decision you can take. CBSE along with NCERT put together all the last year question paper to let the students go through the papers to score great in their upcoming exam. It will also give you a clear idea about important sections from the latest 11th Biology Syllabus.
Besides offering students a helping hand, the pattern set for creating the question paper helps students understand their level of preparation. Around 25% of the whole board's question paper provides students with entire questions that they can actually find during their exam time.
In this article, you will get the complete guide on CBSE Class 11 Biology Previous Year Papers.
CBSE Class 11 Biology Previous Year Papers
All subject more or less becomes complicated and critical after you pass your 10th. Therefore no matter how easy Biology seemed before, the topics will be way different from the last year's experience. To deal with the complication, students must look out for the 11th Biology question paper 2019 and 11th Biology question paper 2018 and sit for studies.
Additionally, students must analyze the important question of Biology class 11 by jotting down all the last ten years question papers. Not only it will help you get ready with answers, but if you wish to move forward with Biology for the future, you will highly be benefited.
Download CBSE Class 11 Biology Previous Year Papers
You can download the 11th Biology Question Papers From below.
Download CBSE 11th Biology Previous Year Question Papers
The above Question Papers covers,
11th Biology Question Paper 2020
11th Biology Question Paper 2019
11th Biology Question Paper 2018
11th Biology Question Paper 2017
11th Biology Question Paper 2016
11th Biology Question Paper 2015
Secure Higher Grades and Chase Your Dream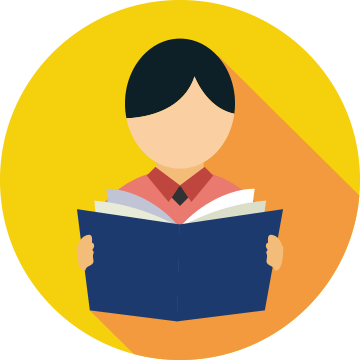 Advantages Of CBSE Class 11 Biology Question Papers With Answers
Apart from reading the reference book and listening to your mentors, another task remains to do, that is practising the last year's question papers. You need to get started from this very instant to build your future taking this small steps one by one. CBSE Class 11 Biology questions and answers help with details preparation.
Learn the CBSE class 11 Biology question paper pattern to work, based on the sample papers. Taking help from the CBSE class 11 Biology question paper with solutions helps one build confidence which is the utmost requirement to sit for any exam. Additionally, if you start early you will have the subject in grasp by the end of the session. Not only it will help you pass your school subject, but it will also stay with you for the rest of the future.
Here are some notable benefits of solving question papers
To have a thorough knowledge regarding the subject and topics, solving the CBSE class 11 Biology question bank is the easiest task to complete.
Besides offering students detailed knowledge regarding the subject, the sample papers also help them learn the pattern to prepare better.
Additionally, with the frequent practice sessions of last year question papers, students would get all the answers memorised in very little time.
Self-evolution is the best evaluation. Therefore start practising the sample papers to know where you stand and where to work on.
Lastly solving the CBSE class 11 Biology question paper would give students a better understanding of the time management, thus helping them to perform better during the exam time.
Other Important Links Related to CBSE 11th Biology
Here you can check links to various study materials related to the 11th Biology
How To Prepare With The CBSE Class 11 Biology question Paper With Solutions?
Strategize a robust plan before sitting with your questions papers. Besides having a quality reference book and study guides students must also muster the practice of time management to have brilliant result in the examination hall.
Step 1-First download the sample papers that you would like to start with.
Step 2-Then set an alarm for three hours since the real-time CBSE exam duration is for 3 hours.
Step 3-Once you finish your paper start evaluating. Check the question that you failed to answer, or got it wrong. Start working on the question that you got wrong.
Step 4-Practice and revise the chapters whenever you get time.
Here is the complete guide concerning CBSE class 11 Biology previous year papers. We have covered every nook and cranny regarding the topic. Start preparing early to score well in your exam.