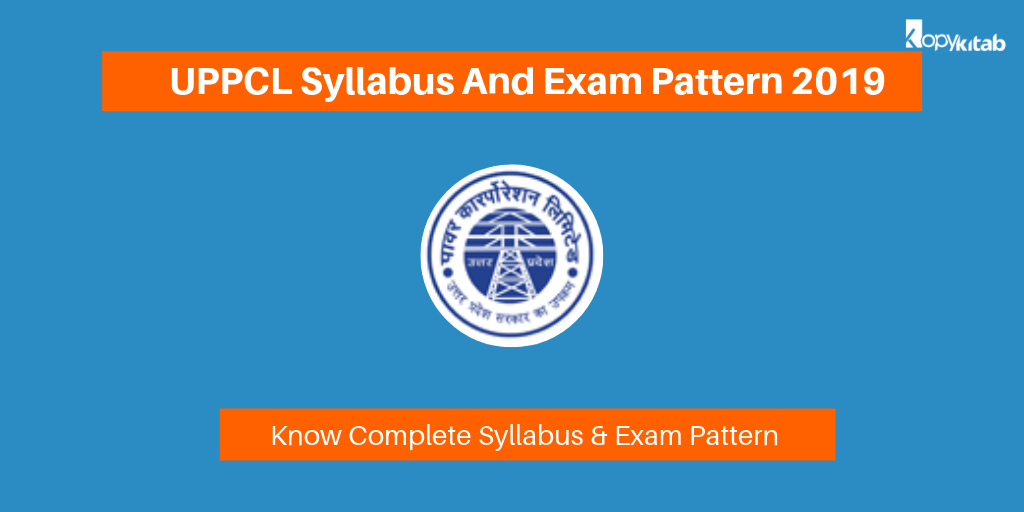 UPPCL Syllabus and exam pattern 2019: UPPCL has published the notification for UPPCL recruitment 2019 of 4102 vacancies in a Technician post. The UPPCL examination is scheduled to be held in May. You should know the UPPCL latest syllabus and exam pattern to prepare better for the exam.
Here we are providing a complete guide on UPPCL Syllabus and exam pattern 2019.
UPPCL Syllabus 2019 For Technicians Posts
UPPCL has invited candidates for the technician posts. To crack the UPPCL exam, you should have a thorough idea about the syllabus.
Official Site: upenergy.in 
Check complete syllabus details for UPPCL Technical
UPPCL Technician Syllabus 2019
Computer Knowledge about Computer:
Basic of Computers,
Generations of computer,
Input & Output Device,
Hardware & Software,
Shortcuts & Basic knowledge MS word,
MS Excel,
MS power point, Memory Orientation, Internet, LAN, WAN, Modem, Computer Abbreviations, Modern day Technology.
General Knowledge:
History, Geography and Socio Economic development of India. Knowledge of current events of National and International importance and such matters of every day observation and experience in their scientific aspects as may be expected of an educated person who has not made a special study of any scientific subject. Paper will also include questions on Modern History (From 1857 onwards) of India, Indian culture, Indian Polity, Indian Economy, Geography, Polity of India.
Reasoning Ability:
Questions will be asked from analogies, similarities and differences, spatial visualization, spatial orientation, problem solving, analysis, judgment, decision making, visual memory, discrimination, observation, relationship concepts, arithmetic reasoning, verbal and figure classification, arithmetical number series, non-verbal series, coding and decoding, statement conclusion, syllogistic reasoning.
General Hindi:
Standard of questions will be metric education. Spot the Error, Fill in the Blanks, Synonyms/Homonyms, Antonyms, Spellings/Detecting Mis-spelt words, Idioms & Phrases, One word substitution, Improvement of Sentences, Active/Passive Voice of Verbs, Conversion into Direct/Indirect narration, Shuffling of Sentence parts, Shuffling of Sentences in a passage, Cloze Passage, Comprehension Passage.
General English:
Passage, Preposition, Correction of sentences, active & passive voice, direct & indirect sentences, Verbs/Tense/Non Finites, Punctuation, Substituting phrasal verbs for expression, Synonyms and Antonyms, Use of adjective, Compound preposition, Determiners, Use of pronouns.
UPPCL Technician Syllabus for Technical Subject
Uttar Pradesh PCL Technician Syllabus – Electrician Trade
Various safety measures involved in the Industry. Elementary First Aid. The concept of Standard.
Identification of Trade-Hand tools-Specifications.
Fundamental of electricity. Electron theory-free electron. Fundamental terms, definitions, units & effects of electric current.
Soldiers, flux and soldering technique. Resistors types of resistors & properties of resistors.
Definition, Explanation, and
Voltage grading of different types of Insulators,
Ohm's Law
Properties of insulators, conductors, and semiconductors.
Law of Resistance. Series and parallel circuits.
UPPCL Technician Syllabus for Electrical (Gr-II)
Network graph
Transient response of dc and ac networks
Sinusoidal steady‐state analysis
KCL, KVL, Node and Mesh analysis
Resonance, Ideal current Passive filters, and voltage sources
Thevenin's theorem, Norton's theorem, Superposition theorem, Maximum power transfer theorem
Two‐port networks, Three phase circuits, Power and power factor in ac circuits.
Effect of dielectric medium
The capacitance of simple configurations
Biot‐Savart's law, Curl, Faraday's law, Ampere's law, Lorentz force
Inductance, Reluctance, Magnetomotive force, Magnetic circuits
Self and Mutual inductance of simple configurations.
UPPCL Technicians Exam Pattern
UPPCL Recruitment 2019 – Selection Process
The Selection Process for UPPCL Assistant Engineer Selection takes place in 2 stages, namely:
Written Test (CBT)
Skill Test
UPPCL Recruitment 2019 – Exam Pattern
The Exam Pattern for the different Parts have been mentioned below in detail. Check out the total no. of questions, total marks and total time for the concerned Exam Part.
Part 1
The Part 1 of UPPCL Technician Exam Pattern for Paper 1 consists of 50 Qs based on Computer Knowledge (NIELIT of "CCC")
Each question will carry 1 marks
Negative markings include deduction of 1/4th marks for every wrong answer.
Part 2
Sr. No.

Section

Total No. of Qs

Total Marks

Total Time

1

Technical Knowledge

150

150

3 hrs

2

General Studies & Reasoning Ability

20

20

3

General English

15

15

4

General Hindi

15

15

Total

200
We have provided a complete guide on UPPCL Syllabus and Exam Pattern 2019. Feel free to ask any questions related to UPPCL syllabus in the comment section below.