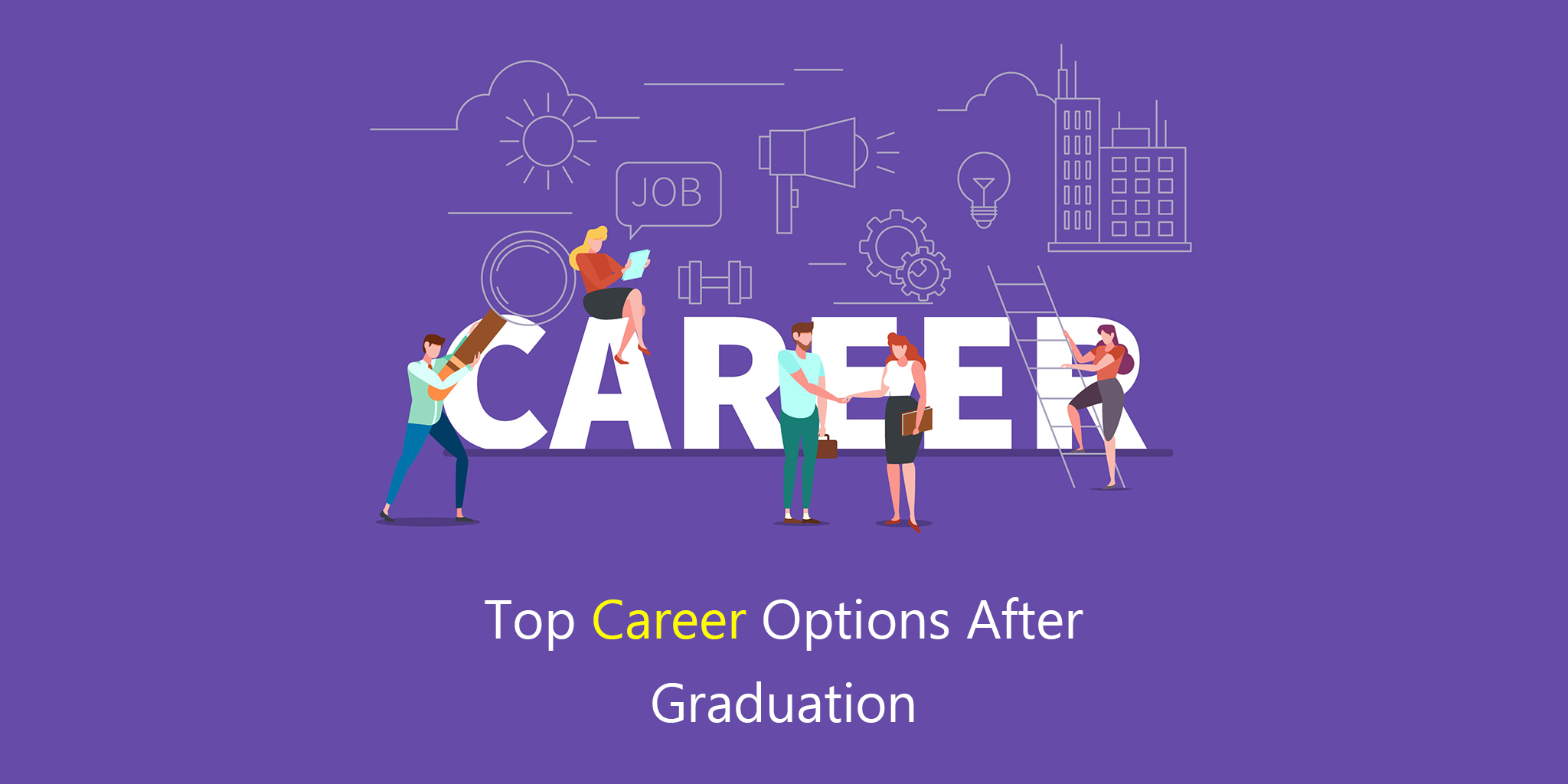 A plain graduate degree cannot guarantee lucrative job prospects is the common refrain in the present times. This perception often stems from abysmally high unemployment levels in the country where even people with professional degrees lack employment avenues. However, contrary to popular belief, a graduation degree, be it in arts, commerce or science, does open up some promising career options. Thus, those of you pursuing graduation, out of choice or due to circumstances, do not need to lose heart. If you excel at what you do, you'll find a way to earn a living from it. That's what it boils down to in the end.
Here are some of the top career options you can consider after graduation:
Career Options after Graduation in Arts
A graduation degree in Arts opens up a host of job avenues in the government as well as private sector, besides making you eligible for professional post graduate courses. Some of the top career options after graduation in Arts include:
You can appear for the Combined Defence Services (CDS) exam and earn yourself a prestigious career in the armed forces.
Similarly, you can qualify for government jobs in different sectors and departments by appearing for competitive exams such as SSC CGL and Bank PO.
The distinguished career as a civil servant remains one of most sought-after career choices for Arts graduates. Every year, thousands of students appear for the UPSC exam to make it as IAS or IPS officer.
Those with good communication skills can start off with a career as a customer care executive in BPOs. It is a well paying job with ample prospects of growth for those with a go-getter attitude.
If you have studied English language as one of your elective subjects and are confident of your writing skills, you can start out a content writer, writing for digital platforms, working on translations and transcriptions, dealing with academic assignments, depending on your inclination.
You can further your education with a Masters' degree in one of your elective subjects and then appear for the UGC NET exam to make a career as a professor.
Professional courses such as MBA, journalism and mass communication, designing, animation are also open to arts graduates.
Youngsters inclined to make a difference to the society can start working with an NGO for social causes. Working for an NGO isn't always pro-bono work. A lot established organisations pay reasonably well to get bright people onboard their teams.
[related_books catid="242″ product_type="ebook" algo="Latest"]
Career Options after Graduation in Commerce
Since a graduation in commerce stream equips you with a more specific skill sets related to finances and finance management, your career options are also particularly field specific. This is not to say that your choices are limited, but that they are in line with your area of expertise. Some of the top career options after graduation in commerce include:
One of the top choices for anyone pursuing a B Com degree is being a Chartered Accountant. There is a high demand for CAs in different fields such as banking, auditing firms, public limited companies, finance firms, legal firms, investment houses and so on. It is a lucrative, extremely well-paying profession. However, cracking the qualifying exams for CA is no mean feat and you must be prepared for a couple of years of diligent work to make it.
Company Secretary is another lucrative and challenging career option after B Com, considered almost on par with CA in terms of its value. With the corporate boom that India is witnessing, there is no dearth of well-paying career opportunities in this field too.
The avenue of working as a banker is also open to B Com graduates. However, you need to complete an investment banking program and an internship to get started. Good sales marketing and communications skills are a huge bonus, if you intend to work in this field. An MBA degree can improve your career prospects manifold. If circumstances do not permit you to pursue a masters full time, you can always consider a distance learning program.
You can also become a lecturer in a subject of your choice from the commerce discipline by pursuing MCom and then appearing for UGC NET exam. It allows a good, steady income and accords you a stable lifestyle.
Of course, the option of appearing in competitive exams for different government jobs, right from civil services to SSC CGL and even railways is open to you. In addition to this, you are also eligible for jobs in the government banking sector, starting from nationalised banks like SBI and going up to RBI, the apex banking body in the country. You need to clear competitive exams for each of these jobs.
Another promising career option for commerce graduates is as chief accountants or chief internal auditors. For this, you need to complete a course at the Institute of Cost & Works Accountants of India (ICWAI). A career in cost accounting will set you up for starting average pay package of Rs 3 lakh per annum, going up to Rs 10 lakh per annum as you gain experience.
Career Options after Graduation in Science
There is a lot more to science than becoming an engineer or doctor. Here are some of the top career options open to you after graduation in science:
Medical research is fast emerging as a competitive area for science scholars. If you have studied biology in BSC, you can consider making a career in this highly dynamic and competitive field.
A career as a forensics expert is another exciting prospect for anyone who loves science. You'd need to pursue a Masters degree in forensic science to be eligible for this job opportunity. The scope of work may not be as glamorous as it is made out to be in TV shows like CSI or as dramatic as it portrayed in the home-grown detective show CID, but if you love pure science, this can definitely be your calling.
If you are inclined toward chemistry, you can make headway as a research specialist in the health industry. With the changing environmental and financial dynamics around the world, most leading food and pharmaceutical companies are initiating new research to come up with more eco-friendly and cost-effective products.
You can also compete for research fellowships granted by the Ministry of Science and Technology as well as apply for sponsored research programs like the National Centre of Biological Sciences Tata Institute of Fundamental Research, and get paid for your efforts in making you discoveries and contributions in the field of science.