Top Career Options After Graduation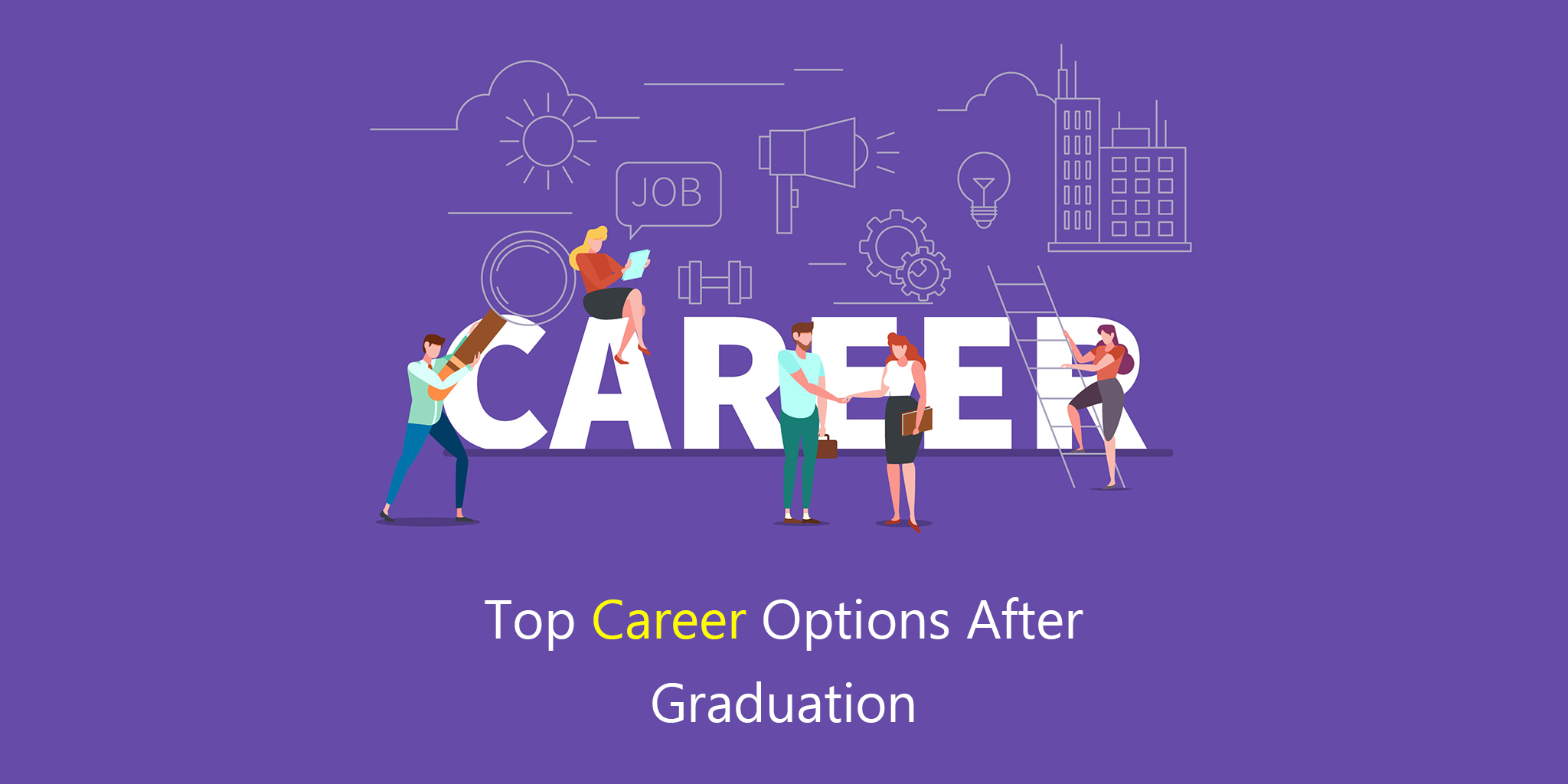 A plain graduate degree cannot guarantee lucrative job prospects is the common refrain in the present times. This perception often stems from abysmally high unemployment levels in the country where even people with professional degrees lack employment avenues. However, contrary to popular belief, a graduation degree, be it in arts, commerce or science, does open up some promising career options. Thus, those of you pursuing graduation, out of choice or due to circumstances, do not need to lose heart. If you excel at what you do, you'll find a way to earn a living from it. That's what it boils down to in the end.
Here are some of the top career options you can consider after graduation:
Career Options after Graduation in Arts
A graduation degree in Arts opens up a host of job avenues in the government as well as private sector, besides making you eligible for professional post graduate courses. Some of the top career options after graduation in Arts include:
You can appear for the Combined Defence Services (CDS) exam and earn yourself a prestigious career in the armed forces.
Similarly, you can qualify for government jobs in different sectors and departments by appearing for competitive exams such as SSC CGL and Bank PO.
The distinguished career as a civil servant remains one of most sought-after career choices for Arts graduates. Every year, thousands of students appear for the UPSC exam to make it as IAS or IPS officer.
Those with good communication skills can start off with a career as a customer care executive in BPOs. It is a well paying job with ample prospects of growth for those with a go-getter attitude.
If you have studied English language as one of your elective subjects and are confident of your writing skills, you can start out a content writer, writing for digital platforms, working on translations and transcriptions, dealing with academic assignments, depending on your inclination.
You can further your education with a Masters' degree in one of your elective subjects and then appear for the UGC NET exam to make a career as a professor.
Professional courses such as MBA, journalism and mass communication, designing, animation are also open to arts graduates.
Youngsters inclined to make a difference to the society can start working with an NGO for social causes. Working for an NGO isn't always pro-bono work. A lot established organisations pay reasonably well to get bright people onboard their teams.
70% Off

Ebook

71% Off

Ebook

50% Off

Ebook

50% Off

Ebook

50% Off

Ebook

70% Off

Ebook

70% Off

Ebook

70% Off

Ebook

71% Off

Ebook

70% Off

Ebook

25% Off

Ebook