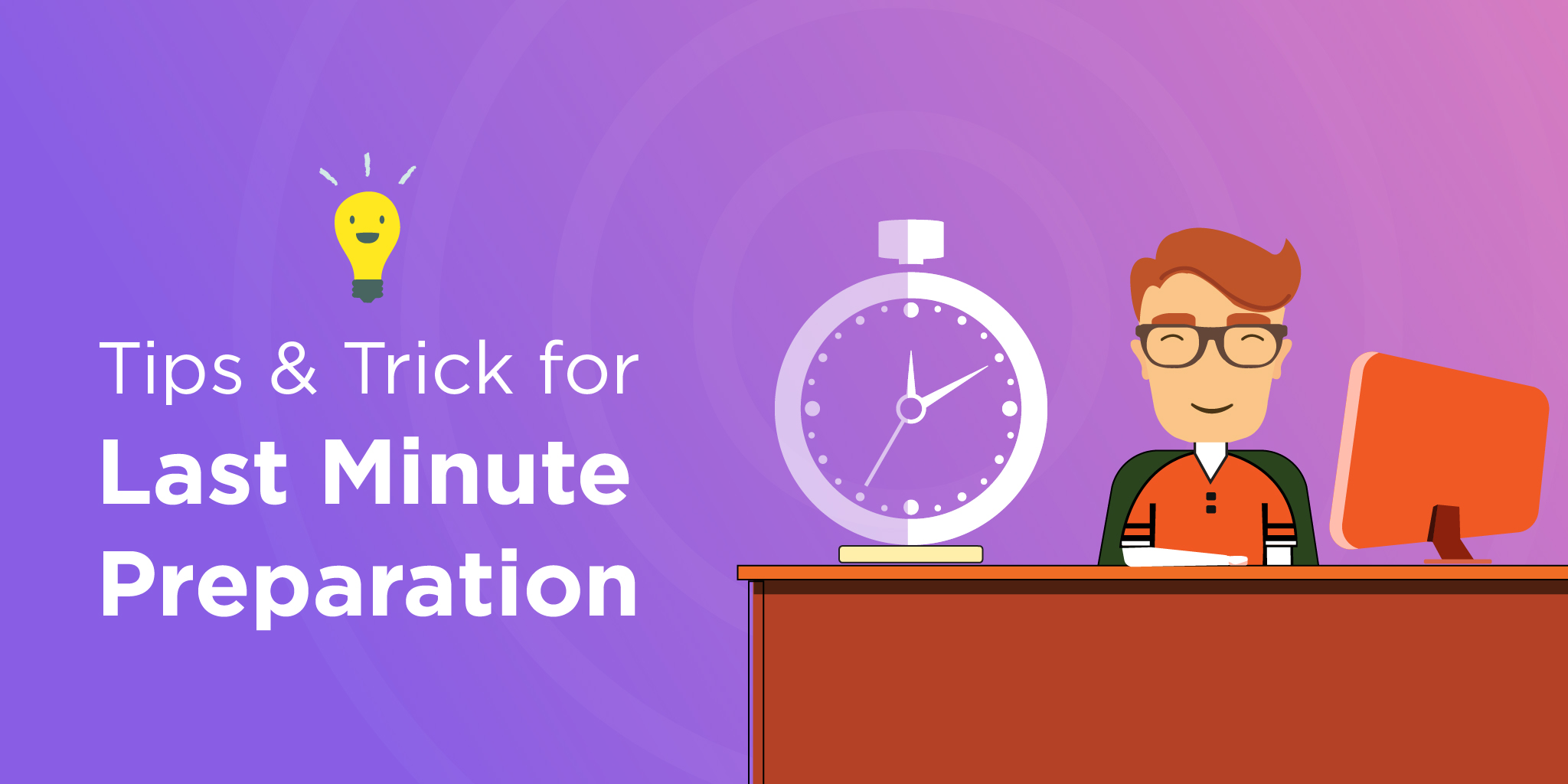 It is that time of the year again when students taking their Class 10 and Class 12 board exams find themselves scurrying to get as much last minute preparation done as possible. The syllabus is vast, the clock ticking and stress levels through the roof. Irrespective of whether you have studied diligently throughout the year or not, a lot rides on how well you tackle your last minute preparation. Here are a few pro tip and tricks to make the run up to your Class 10 and Class 12 boards a smooth sailing ride:
Chalk Out a Schedule: Divide the number of days you have at hand evenly between different subjects, so that each gets covered extensively. It is important to take your strengths and weak points into consideration while allocating time to different subjects. For instance, if history and civics are your strengths in SST and you find yourself lagging behind in Geography, now is the time to catch up, so out of 3 days set aside for SST, you can focus on Geography for two days and revise History and Civic in one day.
Conquer Your Weaknesses: If you find yourself struggling with particular subject or chapter within a subject, don't try to run away from it or put it off until the very end. On the contrary, you should delve into these very subjects headlong to avoid unnecessary stress just days before your board exams commence.
Practice Writing: With a lot of school assignments and projects being completed digitally, the focus on writing is somewhere waning. However, you have still got to write your exams by hand and do so in a stipulated span of 3 hours. It is a good idea to dedicate some time to writing practice each day to get your writing speed up to the mark.
Attempt Sample Papers: After you've finished the course for one subject, attempt a few sample question papers to get a reality check on your preparation levels. Even if the results of the sample tests are not quite up to your expectations, don't let that bog your down. Instead use it as a motivation to improve.
Be Consistent: Studying for 15 hours one day and then following it up with a day of no productive outcome is not going to help. Even if you choose to study seven to eight hours a day, being consistent with your schedule is crucial.
Don't Hesitate in Taking Breaks: All the hype around board exams and traversing through the vast syllabus can get a bit too overwhelming at times. If you feel the need to come up for fresh air, just take a break. May be plan a brief outing with your friends, play a sport you like, or go out for family dinner, anything that helps you reenergize you mind.
Give Social Media a Rest: You know what a distraction social media can be better than you'd like to admit. Just as you find yourself concentrating on a topic, your phone will buzz with Facebook, Whatsapp, Insta or Snapchat notifications, and before you know, you'll have spent a fair deal of your crucial time scrolling through social media. With just about a month to go for your board exams, it is a good idea to get off social media at least for as long as you are studying.
In the run up to your Class 10 and Class 12 boards, try not to think about cut-off percentages and future admissions. Just give it your one hundred percent and the results will speak for themselves.