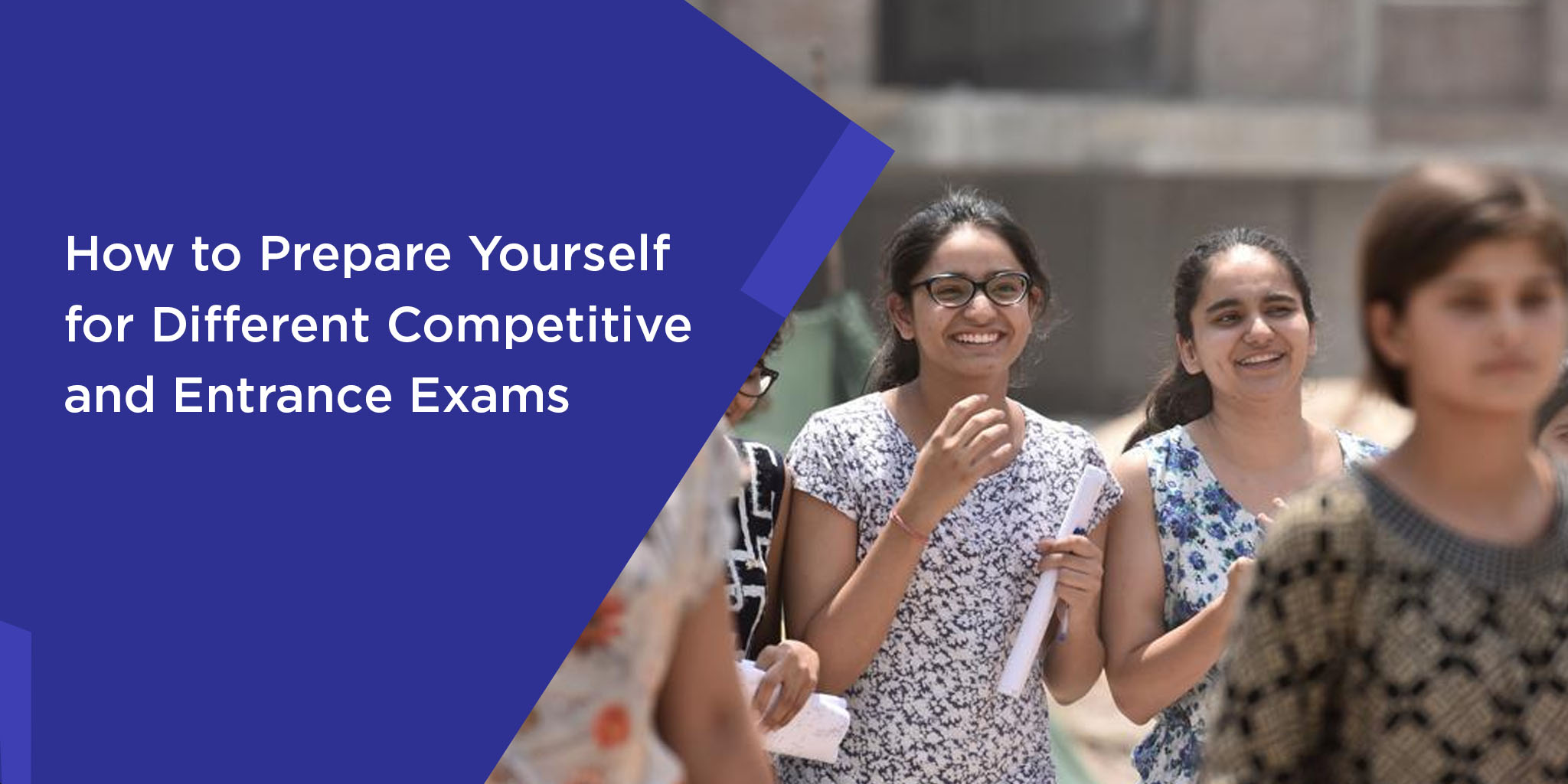 Whether it is the JEE or NEET entrance test after finishing school or career defining competitives like UGC, GATE or UPSC, competitive exam prepration can be daunting and somewhat intimidating. Once you've set your ambition, discipline, hard work and consistency lie at the core of your path to success, irrespective of the competitive exam you are preparing for. Here are some practical tips that can fortify your preparation process:
Start Early
As they say, well begun is half done. Starting early will help you leverage time to your advantage, allowing you to study each subject in depth and then revise without the pressure of racing to the finish line. For instance, if you are preparing for JEE or NEET, don't wait to get done with your board exams to start preparing for your thinking that syllabus for both is essentially the same. While that might be true, both these exams approach the same syllabus differently. In case of competitive the focus is more on gauging aspirants' aptitude more than their knowledge, and so, it is important to give yourself enough time to re-wire your understanding and knowledge as per the scope of these competitive exams.
Chalk Out Your Study Schedule Backward
Of course, having a study plan and following it consistently are crucial for success in any competitive exam. However, the key lies in being realistic about your approach and that's where working backwards when charting out a study schedule comes in to play. Look at the bigger picture of how much you need to achieve by the date of your exam and then break it up the syllabus on basis on its importance in the exam, making sure the more important portions get covered first, so you don't jeopardise your chances of success even if some portions of the syllabus are left out. This is especially critical when preparing for competitive exams like UPSE, CAT or GATE, where the syllabus is notoriously vast.
Alternate between Easy and Hard Subjects
There are subject we have an inherent affinity for and ones we really have to work hard on. If you keep chasing your waterloos one after the other, it is definitely going to dent your morale and productivity levels. It is important to divide your daily study schedule in a manner that you alternate between easy and hard subjects. For example, when preparing for Bank PO exam, don't follow up quantitative aptitude with reasoning ability and then banking, instead interject these subjects with simpler ones such as computers, English and current affairs. This will help break the monotony and accelerate your productivity at the end of the day.
Notes, Notes, Notes
Whether you are an expert in your field preparing for UGC NET or IES exams or a fresh-out-of-school engineering aspirant there is no undermining the importance of notes in your exams preparation. When you read through a chapter or topic and then recreate the crux of it in form of notes – be it hand-written or digital – you internalise that knowledge automatically. Besides, these notes will come in handy when you start revising the syllabus, saving you the trouble of going through an entire chapter to find important points. While you are at it, focus on the difficult concepts or portions in every subject. You can do so either by highlighting these in your main set of notes or preparing a separate one. This is essential because a lot of times understanding the seemingly tricky portion becomes easier when you are well-versed with the entire syllabus.
Get the Right Study Material
The content of your preparation must be on par with the level of hard work you put in for your efforts to yield results. You must pay attention to what you are studying and not just how hard you are working toward your goal. In this digital age, there is no dearth of avenues to access a vast sea of information and knowledge on any given subject. Don't limit your exposure to printed books alone. Refer to e-books, online study materials, videos, audio books, online seminars and classes to base your preparation on the right foundation. Competitive exams are all about testing the depth of your knowledge and understanding on any given subject, so don't hesitate in delving deeper by referring to sources that are not considered conventional. In any case, limiting your preparation to a few refresher books will not take you too far in these times of cut-throat competition.
Attempt Previous Years' Question Papers
A few months into your preparation, start attempting previous years' questions papers and repeat it at least twice or thrice a week during your revision phase to fully understand the nature of the exam you are appearing for. This is especially crucial for competitive like CAT, Bank PO, CSIR-NET, where there is no defined syllabus and the questions are in form of MCQs. Competitive exams are riddled with twisted trick questions where the correct answer is often hiding in plain sight and you just need to think in the right direction to get it. Attempting old question papers and assessing your performance configures your brain to think in this 'right' direction and make the correct use of the knowledge you have assimilated during the course of your preparation.
Don't Psych Yourself Up
When you've worked hard for a goal and pinned a lot of your aspirations on it, it is only a natural instinct to get tensed about it. However, worrying too much or getting too psyched up takes away from you focus and adversely impacts your ability to perform. Like not getting enough sleep the night before your exam can leave you feeling too fuzzy to concentrate. Similarly, pangs of nervousness can lead to silly gaffes like ending up at the wrong exam centre or forgetting to carry important documents along, which can cost you dearly. Spend some time – even if it is 15 minutes a day – to practice some relaxation techniques such as deep breathing or muscle flexing exercises a few weeks ahead of your exam, so that you gain some control over your instincts and can rein in the anxiety on the appointed day.