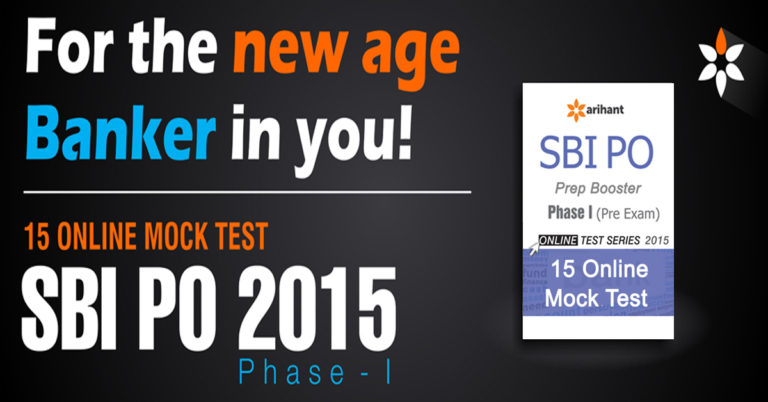 The highlights of SBI PO recruitment preliminary test are :
100 questions
1 hour time limit
Only 3 sections
1. Pre Exam Pattern :
    Reasoning Ability                    : 35 Questions
    Quantitative Aptitude             : 35 Questions
    English                                       : 30 Questions
2. Mains Examination Pattern :
Reasoning (High Level)
Data Interpretation and Analysis
General Awareness, Marketing, Computers
English Language
The expected dates of exam  can be – 14 June,15 June, 21 June, 22 June, 28 June, 29 June
Expected topics in each sections of SBI PO Pre(Exam)
Quantitative Aptitude:
Numbers:  Basics of Number Systems, HCF & LCM, Simplication, Number Series
Arithmetic:  Averages &  Allegations, Ratio & Proportion, Percentage, Profit & Loss,  Simple & Compound Interest, Age Problems, Speed, Time &  Distance, Time &  Work
Modern Math:  Probability, Permutations & Combinations
Geometry: Mensuration (question around area, perimeter and volume)
DI:  Data Interpretation &  Data sufficiency
 Reasoning:
Analytical Reasoning:  Seating Arrangements, Grouping, Selection, Matching etc
Other Verbal Reasoning:  Blood Relations, Coding-decoding, Input-Output, Critical Reasoning (Statement-Assumption, Strong & Weak Arguments, Courses of Action), Direction Sense, Venn diagrams.
English:
Reading Comprehension
Grammar
Parajumbles
Cloze Test & Fill in the blanks
Vocabulary
Get Complete Rehearsal of the Actual SBI PO Exam 2015
Try out Kopykitab's online mock test series :