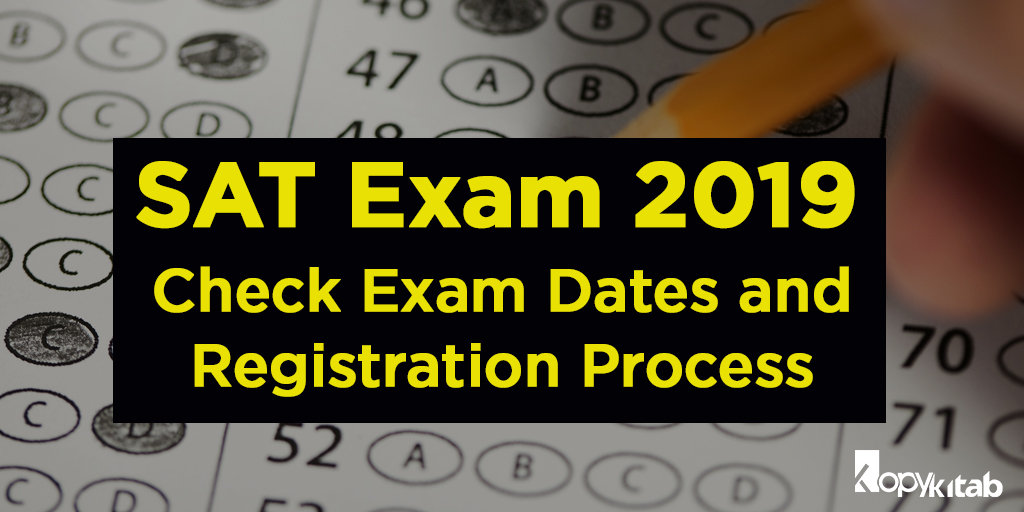 The SAT exam is a standardized undergraduate college admission test conducted by College Board which is a mission-driven not-for-profit organization that connects students to college success. SAT, commonly known as Self Assessment Test n international standardized test required for admission into most of the colleges in the United States. It is also accepted in colleges in Australia, the United Kingdom, Singapore, and Canada. Currently, the notification for SAT Exam 2019 is released. Here, in this blog, we have provided complete details regarding the exam. Go through the blog to know in detail.
The SAT is used to measure college readiness and predict future academic success of a student seeking admission to undergraduate programs at various educational institutions in India and abroad. The students who take up this exam will be tested on various parameters like reading comprehension of words in context, computational ability of command of evidence, and analysis in science and social studies, etc.
Important Dates of SAT Exam 2019 in India
Internationally, the SAT Test is conducted four times in a year i.e., in October, December, March, and May. Students can start applying for the upcoming SAT May Test. The registrations will be open for SAT October and SAT December tests on April 18, 2019.
The SAT May Test will be conducted on May 4, 2019. The last date to apply for the SAT May 2019 Test is April 5, 2019. Candidates who wish to apply are suggested to register before the deadline as forms submitted after April 5 will not be accepted. Candidates can click on the below link to register for SAT Exam 2019.
Register for SAT Test 2019 Here
SAT Exam 2019: SAT Fees for Indian Students
Parameters
Fees
Indian Students who are applying only for SAT test need to pay
Rs 3,285.58 + Rs 3,389.33 (Non-US Regional Fee)
Students who are applying for SAT with Essay need to pay
Rs 4,461.47 + Rs 3,389.33 (Non-US regional Fee)
Additional Fees
Register by Phone
Rs 1,037.55 (Available only if registered previously)
Test Centre fee
Rs 1,660.08 (some test centers require an additional fee)
Change Fee
Rs 2,005.93 (for changing test center/test date/changing between the SAT and SAT subject test or vice versa)
Waitlist Fee
Rs 3,527.67 (charged only if a student is admitted to the test center on test day)
SAT Fee Reduction Vouchers
SAT exam fee reduction is available to students from families with financial need in India.
90% Discount Voucher
50% Discount Voucher

Resident of India
Annual household income < INR 4,00,000
Take the SAT in class 11 or 12

Resident of India
Annual household income between INR 4,00,000 and INR 10,00,000
Take the SAT in class 11 or 12.
Candidates are suggested to register for the exam before the last date. In the meantime, you can prepare for the SAT Exam with a wide range of SAT Preparation Books available online.
[related_books catid="276″ product_type="ebook" algo="Latest"]