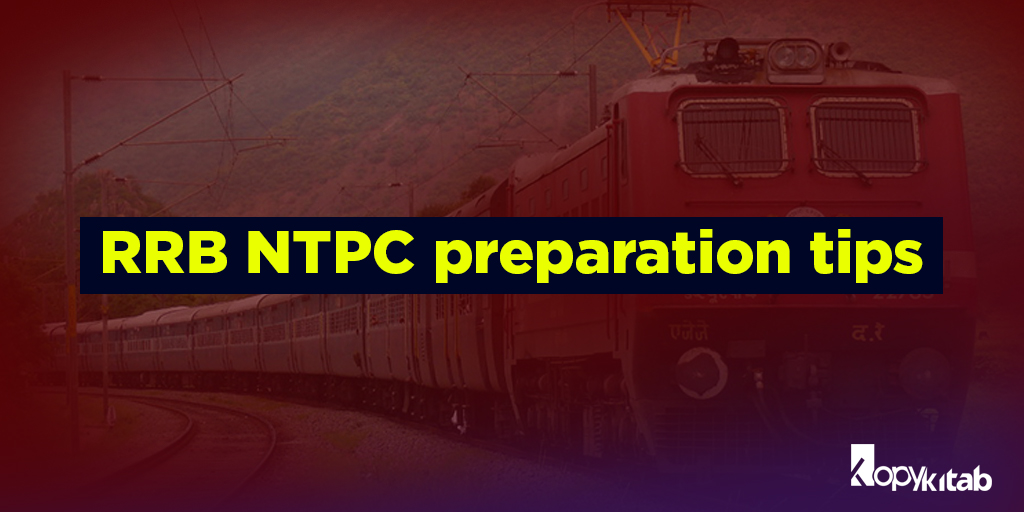 The Railway Recruitment Board (RRB) is conducting a recruitment drive to fill in vacancies in various departments. Currently, the RRB recruitment process has begun for Non-Technical Popular Categories (NTPC). There are a large number of applicants for RRB NTPC due to RRB NTPC Salary, job profile and career growth. The RRB NTPC Exam 2019 is scheduled to be conducted in the month of June 2019. As there is an ample amount of time for RRB NTPC Exam, candidates who have applied can prepare well. To make your preparation easier, we have listed out RRB NTPC Preparation Tips 2019. Go through the blog completely to know the detailed RRB NTPC preparation  Tips for RRB NTPC Exam 2019.
RRB NTPC Preparation Tips
Here is the detailed RRB NTPC Time Management Tips for candidates who are taking RRB NTPC Exam this year. Go through the detailed Study plan and prepare well for the exam.
Before proceeding with preparation, it is very important to know RRB NTPC Syllabus and Exam Pattern.
Make sure to go through the detailed syllabus and pattern for the exam.
List out the topics in which you are strong and in which you are weak separately.
Prepare a study plan according to your listed out topics.
As there are four sections in RRB NTPC Prelims and Mains which include General Science, General Awareness, Reasoning, Arithmetic, it is important to have all necessary RRB NTPC Books.
Make sure you have all the essentials required for the examination.
Start studying topics from each subject daily for at least 6-8 hours. Spend 2 hours for each section.
Try to complete as much as possible every day.
Allocate time for revision as well.
After studying all the topics, go through RRB NTPC Previous year Question Papers. This can help you in knowing different types of questions.
Solve more and more to become perfect in all topics.
As you prepare, work on to maintain a balance between speed and accuracy.
 After you are done with your preparation, it is time to analyze your preparation. Take up RRB NTPC Mock Tests to know your preparation levels.
Taking up tests will improve your speed and manage your time as well.
Analyze your performance and overcome your mistakes.
As you are nearing to the exams, do not study any new topic. Just revise the topics which you have already read once.
Make a habit of revising. This can help you in being a master of all subjects.
During your preparation, make notes which includes important points, keywords. This notes can be used during your revision period. You can just glance at the notes and finish your revision fast.
For the arithmetic part, instead of memorizing all the formulas, try to learn shortcuts. This can save time during the exams.
Try solving more number of questions after the completion of each topic.
Thus, with these RRB NTPC Preparation Tips, there is no doubt that one can master RRB NTPC Exams. Also with a wide range of RRB Study Materials available online, candidates can definitely score more.
[related_books catid="491″ product_type="ebook" algo="Latest"]