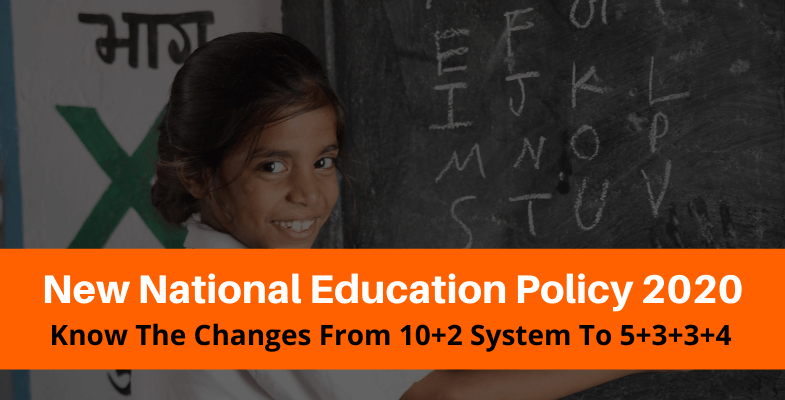 Providing universal access to an education of high quality, the Government of India has the new National Education Policy 2020. New National Education Policy 2020 has changed the existing 10+2 structure into the 5+3+3+4 structure of School Education. The policy aims at transforming the structure from the existing 10 years + 2 years to a more skill-based and creative structure.
It will reduce the burden of heavyweight bags from primary standards and provide a joyful learning environment for students.
Here we have covered the complete guide on National Education Policy 2020.
About National Education Policy 2020
An NEP is a comprehensive framework to guide the development of education in the country. The National Policy on Education was framed in 1986 and modified in 1992. Since then several changes have taken place that calls for a revision of the Policy. The Government of India would like to bring out a National Education Policy to meet the changing dynamics of the population's requirement with regards to quality education, innovation and research, aiming to make India a knowledge superpower by equipping its students with the necessary skills and knowledge and to eliminate the shortage of manpower in science, technology, academics and industry.
Some of the biggest highlights of the NEP 2020 are,
A single regulator for higher education institutions,
Multiple entry and exit options in degree courses,
Discontinuation of MPhil programs,
Low stakes board exams,
Common entrance exams for universities.
New National Education Policy Key Highlights
Major Reforms: School Education
Board exams will be low stakes & test actual knowledge instead of rote learning
Mother tongue to be a medium of instruction till 5th grade
Report cards will be a comprehensive report on skills and capabilities instead of just marks and statements
National mission to focus on basic literacy and basic numeracy
Major changes in the pedagogical structure of the curriculum with no rigid separation between streams
All separations between vocational and academic and curricular and extra-curricular will also be removed
New National Curriculum Framework for ECE, School, Teachers and Adult Education
Board Examination will be Low Stakes, Based on Knowledge Application
The medium of Instruction till at least Grade 5, and preferably till Grade 8 and beyond in Home Language/ Mother tongue/ Regional Language
360-degree Holistic Progress Card of Child
Tracking Student Progress for Achieving Learning Outcomes
National assessment center – PARAKH
NTA to offer Common Entrance Exam for Admission TO Higher Educational Institutions
National Professional Standards for Teachers (NPST)
Book Promotion Policy and Digital Libraries
Transparent online self-disclosure for public oversight and accountability
Universalization of Early Childhood Care Education (ECCE)
National Mission on Foundational Literacy and Numeracy
5+3+3+4 Curricular and Pedagogical Structure
Curriculum to integrate 21st Century Skills, Mathematical Thinking, and Scientific temper
No Rigid Separation between Arts & Sciences, between Curricular and extra-Curricular activities, between Vocational and Academic streams
Education of Gifted Children
Gender Inclusion Fund
KGBVs up to Grade 12
Reduction in Curriculum to Core Concepts
Vocational integration from Class 6 onwards
Major Reforms: Higher Education
50% Gross Enrolment Ration by 2035
Holistic and Multidisciplinary Education- Flexibility of Subjects
Multiple Entry/Exit
UG Programme – 3 or 4 years
PG program – 1 or 2 years
Integrated 5 year bachelor's/Master's
M Phil to be discontinued
Credit Transfer and Academic Bank of Credits
 Higher Educational Institutions: Research Intensive/ Teaching Intensive Universities and Autonomous Degree-Granting College
Model Multidisciplinary Education and Research University (MERU)
The present Education Policy was adopted in 1986 which have been continued till date that is for the last 34 years
The country got the education policy after 34 years
The Union Cabinet, chaired by the PM himself, has approved the draft of National Education Policy today morning.
The Cabinet has also accepted the proposal of changing the name of MHRD to the Education Ministry.
The vision of creating an education system that contributes directly to transforming the country, providing high-quality education to all, and making India a global knowledge superpower.
New National Education Policy For School Education
In school education, the policy focuses on overhauling the curriculum, "easier" Board exams, a reduction in the syllabus to retain "core essentials" and thrust on "experiential learning and critical thinking". Every child learns at least one vocation and exposed to several more.
A sampling of important vocational crafts, such as carpentry, electric work, metal work, gardening, pottery making, etc., as decided by States and local communities during Grades 6-8.
Today, students enter formal education at the age of 3 by means of play schools. Then they move to a 'school' which is a K12 institution – Kindergarten 1 and 2 and 12 years of secondary then higher secondary education. The new structure now proposes dividing the same structure into cognitive developmental stages of the child – early childhood, school years, and secondary stage.
The 5+3+3+4 structure corresponds to the following
Stage

Age

Class

Education

Foundational Stage (5)

3 to 8 years

Pre School to Class 3

Ages 3 to 6: The multi-level play activity-based learning

Ages 6 to 8: development of language skills and teaching by the play-based and activity-based curriculum.

Preparatory Stage (3)

8 to 11 years

Class 3 to 5

The focus would shift to play, discovery, and activity-based and interaction classroom learning.

The medium of instruction till Grade 5 would be home language or mother tongue or local language

Middle Stage (3)

11 to 14 years

Class 6 to 8

The focus would be on critical learning objectives and not on rote learning.

Providing more experiential learning in the sciences, mathematics, arts, social sciences and humanities

Secondary Stage (4)

14-18 years

Class 9 to 12

1. The focus would be on greater critical thinking and flexibility, allowing the child to pick subjects as per their interests – even technical and arts.

2. The changes suggested at this stage include a multidisciplinary study where students would be able to pick and choose any set of subjects from the available structure
Speed Up Your School Exam Preparation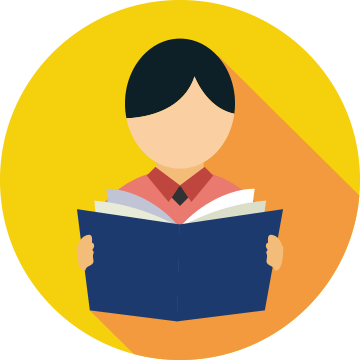 New National Education Policy For Higher Education System
Higher education is a critical contributor to sustainable livelihoods and economic development of the nation. Higher education must develop good, well-rounded, and creative individuals, with intellectual curiosity, the spirit of service, and a strong ethical compass.
The NEP proposes sweeping changes including opening up of Indian higher education to foreign universities, dismantling of the UGC, and the All India Council for Technical Education (AICTE), the introduction of a four-year multidisciplinary undergraduate program with multiple exit options, and discontinuation of the M Phil program.
NEP will revamp the higher education system, create world-class multidisciplinary higher education institutions across the country – increase GER to at least 50% by 2035.
Higher education aims to serve as a hub for developing ideas and innovations that enlighten individuals and help propel the country forward socially, culturally, artistically, scientifically, technologically, and economically.
In view of the requirements of the 21st century, the aim of a quality university or college education must be to develop good, well rounded, and creative individuals. It must enable an individual to study one or more specialized areas of interest at a deeper level. It should also build character, ethical and Constitutional values, intellectual curiosity, the spirit of service, and 21st-century capabilities across a range of disciplines including the sciences, social sciences, arts, humanities, as well as professional, technical, and vocational crafts.
Materials To Crack The Higher-Education Exam Easily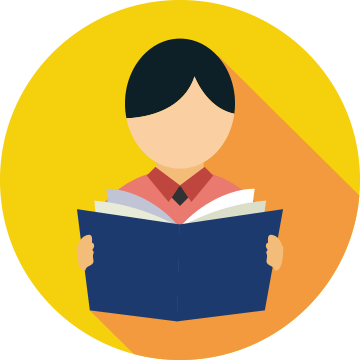 Major Challenges Currently Facing India's Higher Education System?
India faces a number of challenges at the current time in the attainment of the above key goals of higher education.
Fragmentation of the higher education system
Too many early specialization and streaming of students into disciplines.
Lack of access, especially in socio-economically disadvantaged areas.
Lack of teacher and institutional autonomy.
Inadequate mechanisms for career management and progression of faculty and institutional leaders.
The lack of research at most universities and colleges and the lack of transparent and competitive peer-reviewed research funding across disciplines.
Suboptimal governance and leadership of higher education institutions.
A regulatory system allowing fake colleges to thrive while constraining excellent, innovative institutions:
The New Policy's Visions To Change the Current System
This Policy envisions a complete overhaul and re-energizing of the higher education system in order to overcome the aforementioned eight challenges and thereby deliver high quality higher education, with equity and inclusion, to all young people who aspire to it. The Policy's vision includes the following key changes to the current system:
Moving towards a higher educational system consisting of large, multidisciplinary universities and colleges.
Moving towards a more liberal undergraduate education.
Moving towards faculty and institutional autonomy.
Curriculum, pedagogy, assessment, and student support will be revamped.
Reaffirming the integrity of faculty positions and institutional leadership through merit-based appointments and career management.
Establishment of a National Research Foundation.
Higher education institutions will be governed by Independent Boards, with complete academic and administrative autonomy.
Undergraduate Programmes
A liberal and broad-based undergraduate education will also be accompanied by rigorous specialization in chosen disciplines or fields in order to develop deeper expertise in one or more subjects.
The overall transformation of undergraduate education shall entail institutions offering courses and programs across the humanities and arts, social, physical and life sciences, mathematics, and sports, alongside vocational and professional fields
Redesigning undergraduate programs for liberal education: Undergraduate programs shall be interdisciplinary with curricula designed to develop broadly useful capacities and important dispositions, while offering a rigorous education in specializations, as chosen by students, from across all disciplines and fields: arts, physical and life sciences, mathematics, social sciences and humanities, vocational and professional fields.
Practical engagement with the world: All programs should combine conceptual knowledge with practical engagement that has relevant real-world connections (e.g. through practical laboratory work, fieldwork, workshops, internships, involvement in teaching or tutoring, student research projects, and student portfolios).
Focus on language, literature, arts, sports, and music: All undergraduate programs shall have a special focus on language education. Institutions will be encouraged and funded to offer several Indian languages, as well as some foreign languages so that students can develop proficiency in as many as possible and increase their cultural literacy of India and the world.
Professional competence within liberal education: All undergraduate liberal education programs shall have a robust element of skills and professional competence. Curriculum and pedagogy shall have a strong connection with the world of work, so as to develop capacities for employment and livelihood, along with those for being an engaged citizen. Students must also be prepared to respond to changes in the workplace.
Professional and vocational subjects: Professional and vocational areas of study (e.g. engineering, medicine, law, and teacher education) will be an integral part of, and will work towards, this liberal education approach and curriculum. In the long-term, subjects from these streams will be offered as part of the liberal education approach to the undergraduate curriculum, within the constraints posed by the specific requirements of learning within these fields.
A four-year duration program will offer the full possibilities for such a transformed liberal undergraduate education program, and shall be called a Liberal Arts program, resulting in a BLA or BLE degree. The BLA or BLE will also offer students the possibility of in-depth research in their final year, resulting in a BLA or BLE with Research.
Liberal education to develop Constitutional values: Higher Educational Institutions will develop an understanding of our Constitutional values, and the disposition and capacities for their practice, amongst all their students.
High-quality Bachelor of Liberal Arts in every district: There shall be at least one high-quality Higher Educational Institutions offering the four-year undergraduate BLA program in or near every district in the country. The design of these programs could also offer an exit option for the student after three years with a B.A., B.Sc., B.Voc., or another relevant undergraduate degree if a student so desires.
This effort could begin with the educationally disadvantaged districts, while all districts should be covered by 2030.
New Multidisciplinary Education and Research Universities or Indian Institutes of Liberal Arts: The Policy must result in the creation of new pace-setting institutions in the liberal arts and in multidisciplinary education and research. These would be centers of holistic learning, important in the advancement of knowledge in the country.
These residential Multidisciplinary Education and Research Universities (MERUs) / Indian Institutes of Liberal Arts (IILAs) will aim to become model multidisciplinary liberal arts institutions and pinnacles of excellence in education and research in India and the world and will grow to support 30,000 or even more students at peak capacity.
Post-Graduate and Doctoral Programmes
Post-graduate education in professional streams needs to be strengthened considerably. The curriculum must ensure that post-graduates acquire knowledge, skills, self-confidence, and entrepreneurship training, to enable them to contribute to social and national productivity.
In the NEP, it focuses on the development of knowledge related to teaching, pedagogy, and various aspects of education including equity, issues of marginalization, economics, and financing of education, policy, and management, and leadership also need to be developed at the University through research.
Post-graduates either go on to professional practice at higher levels or become educators by taking up teaching, with only a very small fraction continuing into research. In either case, they need to be among the best the profession has to offer so that succeeding generations can get the best possible education.
The higher academic degrees in education including the in Education (Research), as well as doctoral programs of The Master's in Education with a range of specializations, would enable the development of professionals and researchers for various areas of education including pedagogic studies in different curricular areas, evaluation, and assessment, school leadership, and management, policy studies, foundational areas of educational psychology, sociology, history and philosophy, financing of education, comparative and international education.
Five Notable Changes in School & Higher Education
You can check the notable 5 changes by NEP 2020 in School & Higher Education 
Schooling starts at the age of 3 years now
The New Education Policy expands the age group 6-14 years of mandatory schooling to 3-18 years of schooling. With an emphasis on Early Childhood Care and Education (ECCE), the 10+2 structure of the school curriculum is to be replaced by a 5+3+3+4 curricular structure corresponding to ages 3-8, 8-11, 11-14, and 14-18 years respectively.
Mother tongue as medium of instruction
The NEP puts focus on students' mother tongue as the medium of instruction even as it sticks to the 'three-language formula'. The NEP only recommends the mother tongue as medium of instruction, and not make it compulsory.
The policy document states that children learn and grasp non-trivial concepts more quickly in their home language.
NO UGC, AICTE, NCTE
Higher Education Commission of India(HECI) will be set up as a single overarching umbrella body for entire higher education, excluding medical and legal education. Public and private higher education institutions will be governed by the same set of norms for regulation, accreditation, and academic standards.
Science, Arts, Commerce Gets Blurred
Under NEP 2020, there will be no rigid separations between arts and sciences, between curricular and extra-curricular activities, between vocational and academic streams. Students can select subjects of their liking across the streams. 
FYUP Programme Returns & No More Dropouts
Under the NEP, the undergraduate degree will be of either a 3 or 4-year duration with multiple exit options within this period. The college will be mandated to give a certificate after completing 1 year in a discipline or field including vocational and professional areas, a diploma after 2 years of study, or a Bachelor's degree after a 3-year program.
We have covered the detailed guide on New National Education Policy 2020. Feel free to ask us any questions in the comment section below.