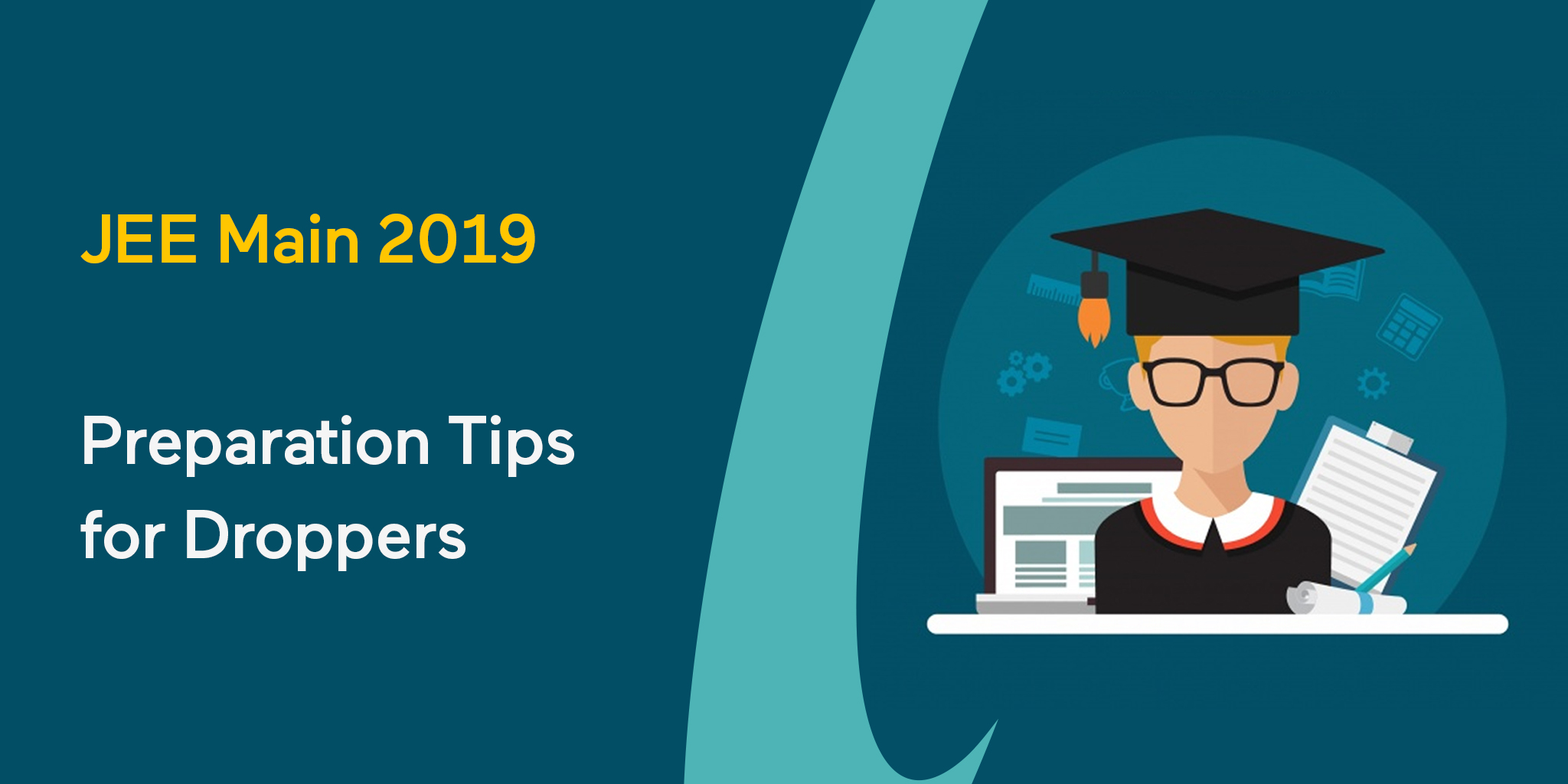 Taking a year off to focus on IIT JEE preparation is not unusual. Given the fabled impenetrability of the exam and the fact that it nearly coincides with the Class 12 Board exams, a lot of students settle for a drop year to achieve their ambition of making it through the most prestigious engineering institutes in the country. However, spending an entire year confined to your home, buried in books and with the pressure to excel constantly building up, can get the better of even the most focussed aspirants. As you delve into your IIT JEE Advanced preparation, here are some tips to improve your odds of cracking the JEE Main exam in 2019:
Don't Let the Social Anxiety Get to You
If you are aiming for IIT JEE, chances are you have been a bright student who landed top grades all along. Naturally then, people around you may have their own notions about and expectations from you. Everyone, right from your parents to teachers, distant relatives and family friends, must have bombarded you with questions and vocalised their apprehensions about your decision to take a year off for your IIT JEE preparation. Now is the time to shut out the negativity and focus on your goal.
Understand the New Exam Pattern
The JEE Main exam will follow a revised pattern 2019 onward. As per the new format, the exam will be conducted twice a year, in January and again in April, for the same admission process. This is good news for aspirants as you now have a chance to better your performance without wasting an entire year. For the exam conducted in January, the result will be declared on the 31st of that month and the application process for the April exam begins only in February, so if you do not get a satisfactory score in the first exam, you can take it again three months later. In case a candidate appears for both the exams, the higher score will be considered for admission. In addition to this, the exam will now follow a mix of online and pen-and-paper format, wherein paper 1 will be entirely computer-based while paper 2 will have a mix of the two formats. Understanding the revised exam format well and approaching your IIT JEE Syllabus accordingly will help take your preparation in the right direction.
Get the Right Amount of Study Material
While it is true that preparing to ace the JEE Main examination requires a lot of in-depth knowledge and information on every subject, it does not mean you have to buy all the JEE Advanced books available in the market. Be selective in your choice of study material, so that you have just enough and not an excessive amount of books and notes to prepare from. In addition to JEE Advanced books, you can also consider signing up for a refresher dropper course online and buy video lectures to help improve your understanding of different topics. An IIT JEE preparation app can also be a great tool of assistance in helping you secure a high rank, as it covers all important topics, besides mock tests, practice papers and even JEE previous year question papers. Working with these study materials will help with speedy and efficient revisions and boost your confidence ahead of the exam.
Strategize Your JEE Main Preparation
Haphazardly picking up topics and subjects to study will not yield results in a competitive examination like the JEE Main. You need to work with a thorough strategy since you have an enormous syllabus to cover and revise. With less than three months to go for the exam, you need to have a clear plan on how much time you must spend on different subjects and the amount of effort you need to put in to revise certain topics and study others as if you were preparing them from scratch. As a dropper, you may have already attempted one JEE Main exam for the sake of experience, so you already have an idea about the nature of the examination. If not, referring to JEE previous years' question papers will definitely help in this process. In addition to this, you must also take into account your own strong and weak areas while devising a strategy for these final months of preparation, allocating time for different topics and subjects on basis of how good your command at these is.
Make Your Study Sessions Time Effective
You'd have often heard your parents and teachers tell you that one productive hour counts more than five hours of distracted studying. This becomes even more imperative when you have so much ground to cover and revise in such little time. With an exam like JEE Main, any amount of time can seem insufficient, but now is the time when the paucity of time becomes a pressing concern. So, you need to do everything you can to make your study sessions time-effective. An IIT JEE preparation app can serve as a great tool to that end. Not only does it deliver all the necessary content and study material in one place but also helps you chalk out an efficient time-table and stick to it.
Revise, Revise, Revise
Come November, and you should move on from studying for the JEE Main exam to revising. At this juncture, your aim should be to revise even the minor topics and seemingly simple questions again and again, until you know them like the back of your hand. For this, you need to amalgamate your JEE Advanced Books with mock tests, practice papers and JEE previous years' question papers. By approaching the topics related to the questions posed in these sample papers and test series, you'll be able to revise the entire syllabus within a fortnight. This means four full revisions before your JEE Main examination, with a week to spare to fine tune the topics or subjects that you may find yourself lacking in. Also, look for online platforms that are offering mock tests in line with the new JEE Main format, so that so are well-versed with what to expect on the day of the examination.
You must also focus on your mental and physical health, as a healthy body and mind are a pre-requisite to your ability to concentrate. Dedicate yourself whole-heartedly to preparing for the upcoming JEE Main exam and you'll sail through.