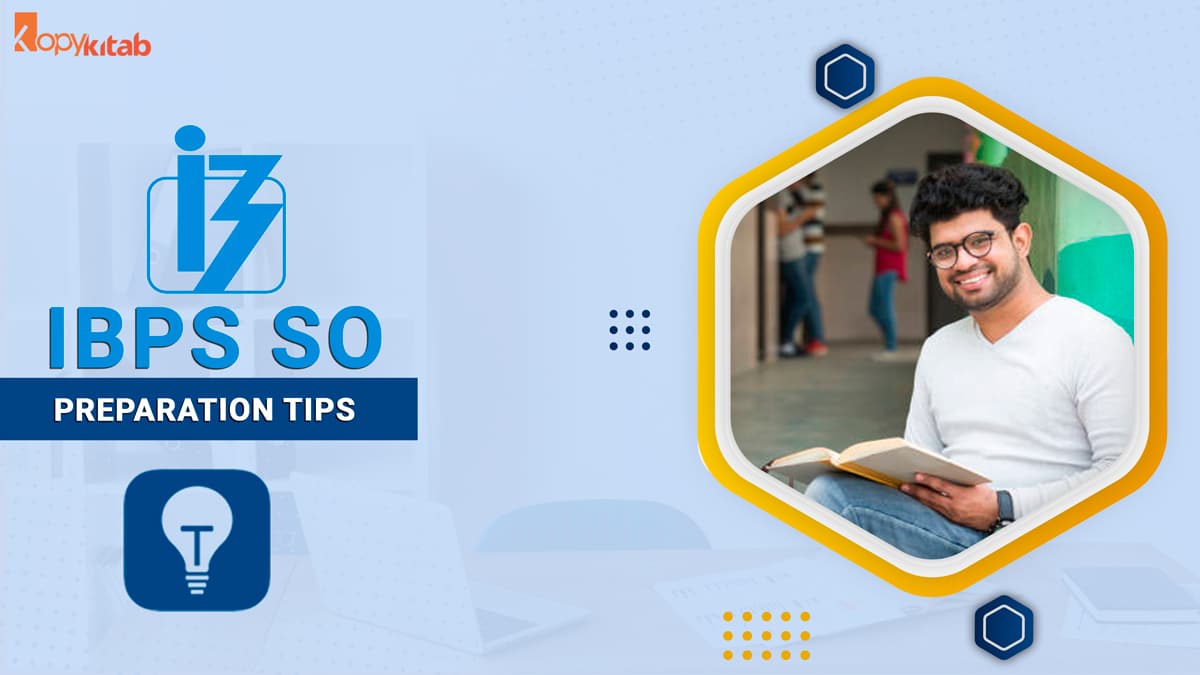 IBPS SO Preparation Tips: If you are appearing for the IBPS SO Exam 2021, then you must know how to clear it with good makrs! You must know all the tips and tricks to clear the exam. If you are looking for IBPS SO Preparation Tips, then this blog is for you. To know more about the IBPS SO Preparation Tips, read the whole blog. 
IBPS SO Preparation Tips
Reasoning Section:
Reasoning section is one of the most scoring section if attempted properly. Candidates will have to put more focus while preparing and practicing for the section. Candidates should paid more attention to analytical reasoning. If candidates forget the shortcuts, all the preparation done by them will be futile, therefore candidates need to practice hard and practice daily.
Quantitative Aptitude:
Quantitative aptitude section is considered as the more important section among all kind of bank exams. It is regarded as one of the toughest section but if you have prepared really well then you will be able to tackle all the questions very easily. Candidates will be required to solve situational questions in this section. It will test your mathematical ability and to score well in this section one must practice as much questions sets as he can. The person also need to learn all the tricks and shortcuts to solve a problem within a specific time limit.
General Awareness:
General Awareness section is regarded as the easiest and high scoring section of IBPS SO Prelims. To score high in this section one must need to be stay updated with the latest news and information that's happening both nationally and internationally. And to stay updated, candidates should check the news, read the newspaper on daily basis and jot down important events with all details. Reading the monthly GK Books and magazines will also help them to stay updated. Along with that candidates should also give more focus on to the news related to Finance & Banking.
English Language:
This is one of the easiest section of IBPS SO. But don't take it for granted because this is the section where most of the candidates fail. Some are not even able to clear the cut-off because of their mere negligence. The questions in this section are very basic and goes back to the syllabus of class 10th. For this section candidates need to practice more and work on their grammatical skills. Daily at least one hour of practice will work for it.
IBPS SO Preparation Tips – Recommended Books 
This is the complete blog on IBPS SO Preparation Tips. To know more about the IBPS SO Exam, ask in the comments. 
FAQs on IBPS SO Preparation Tips
What are the IBPS SO Preparation Tips for IBPS SO Exam 2021?
You can read all the tips from the above blog.
Apart from the IBPS SO Preparation Tips, what books are recommended for IBPS SO Exam 2021?
There is a list of recommended books in this blog.