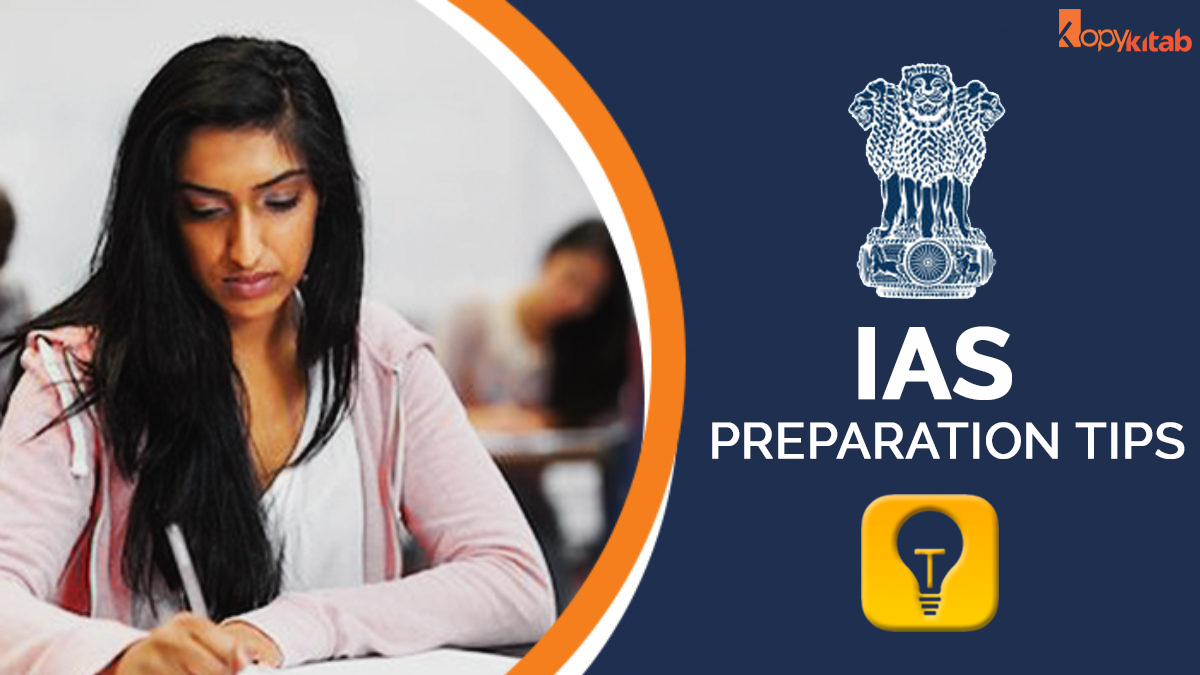 IAS Preparation Tips 2021: Candidates preparing for the UPSC IAS 2021 exam or the UPSC Civil Services Exam (CSE) should carefully read the IAS 2021 preparation tips provided. Every year, approximately 10 lakh candidates take the UPSC IAS exam. Less than 1% of these candidates are chosen and inducted into India's prestigious civil service. The most common question among IAS aspirants is how to prepare for UPSC IAS 2021 and what are the IAS Preparation Tips.
To know more about the IAS Preparation Tips 2021, read the whole blog.
UPSC IAS Preparation Tips 2021: Myths & Facts
| | |
| --- | --- |
| Myths on How to prepare for UPSC? | Facts |
| IAS Coaching is important for exam preparation. | Every year, thousands of small-town candidates qualify for the IAS without coaching |
| It is important to stay in Delhi during the IAS preparation in 2021. | Nowadays, online study material and coaching classes are easily accessible |
| You need to be a bookworm to clear the IAS exam. | Clearing the IAS exam takes a lot more than mere intelligence. It requires a strong character – patience, determination, continuous efforts, self-motivation and discipline. |
UPSC IAS Preparation Tips 2021: Exclusive Tips
Candidates must be determined on how to begin UPSC preparation from the ground up in order to pass the UPSC Civil Services 2021 exam. So, straighten your back, gather your strength, and prepare to fight. Check out the 2021 IAS preparation tips.
Make a Study Plan
Make a study schedule for UPSC preparation in 2021.
The syllabus is extensive, and you must ensure that you devote adequate time to all subjects and topics for UPSC 2021 preparation.
Setting deadlines allows you to work more efficiently and finish your UPSC IAS 2021 preparation and syllabus on time.
A planned IAS preparation time-table will provide you with more clarity on how you will complete your UPSC IAS preparation 2021 – how fast you need to be, how much time you have for a specific topic/subject, and how much syllabus remains to be covered. It will allow you to effectively plan your IAS preparation time.
Make a timetable for your IAS preparation that you can stick to. Make a timetable that you will be able to follow after some time has passed. Make some time for yourself.
Know UPSC IAS Exam Pattern
The UPSC IAS exam pattern has three stages:
Prelims: The prelims stage of UPSC IAS preparation tips 2021 is more about gaining knowledge on a vast number of topics. You don't really need to go very deep while studying a topic.

Mains: The mains stage

 of UPSC IAS 2021 preparation requires you to delve deep into a topic within the defined syllabus of Mains. You may find yourself reading B.A. and M.A. level books, practically becoming a graduate in your optional subject.

Interview: It i

s a personality test. It will test various aspects of your personality and qualities such as diplomatic skills, communication skills, presence of mind, reaction to stress and pressure, etc.
Know the UPSC IAS Syllabus 2021
The syllabus is the foundation upon which your UPSC IAS preparation Tips will be planned and built. The candidate must be well-versed in the UPSC IAS syllabus 2021. The UPSC notification includes a detailed syllabus for the Civil Services Preliminary and Main Exams.
Knowing the entire syllabus will help you determine which books you need to read. It will also assist you in not missing any important topics.
It is critical to know what to study, where to study, and what to skip for UPSC IAS preparation tips 2021.
Remember that UPSC 2021 preparation is not limited to a single topic. It's a mash-up of many different things. So don't go overboard.
Read Newspaper Daily
Candidates must read the newspaper every day while self-studying for the IAS.
Newspapers and current events are an important part of UPSC IAS preparation tips. To stay informed, the candidate must read the newspaper every day to keep up with new developments around the world.
Reading newspapers is especially important for the Mains stage of UPSC IAS preparation tips because the questions are frequently opinion-based, and reading the newspaper every day will help the candidate stay informed about how things are changing and developing around the world.
Practice Previous Year Question Paper
The exam questions are notorious for being unpredictable. However, solving previous question papers can assist you in determining the trends in the UPSC exam paper.
You can assess the type and level of difficulty of the question. This will assist you in planning your UPSC 2021 preparation.
UPSC CSE pattern, difficulty level, and question type can be found in previous IAS question papers.
It is also a good source of self-assessment in your UPSC IAS preparation 2021 and aids in the development of a strategy for cracking IAS 2021.
Practice Mock Test Series
It assists the candidate in becoming acquainted with the exam pressure and time management in answering all of the questions.
It can assist candidates in recognising and learning from their mistakes, as well as planning a strategy for continuing their UPSC IAS preparation tips 2021.
UPSC IAS Preparation Tips 2021: Study Plan
Target Year: 2022

Suppose you want to give Prelims in the year 2022.

Begin your preparation in June 2021.

Month

Time Duration

What to Do?

Pointers

June to September 2021

3 months

Optional subject

Begin with the preparation of the optional subject which is generally a new subject with little or no overlap with the General Studies paper.

October 2021 to February 2022

5 months

General Studies (Prelims & Mains)

Prepare for both Prelim and Main exam together as the syllabus is almost the same

January – April 2021

Mock test series

Solve previous years question papers for self-assessment of UPSC IAS preparation 202. Also:

Either join a Mock test series or

Buy a test series and solve it at home

March to May 2022

2 – 3 months

Prelims

CSAT

Prepare for the CSAT along with UPSC IAS 2021 preparation for Prelims. CSAT paper is only qualifying in nature.

May/June 2022

–

Give the Prelims exam

–

June 2022

1 month

Optional subject

Revise your optional subject

Join test series for optional subject

July – September 2022

2-3 months

Mains

Prepare for GS (including Ethics) and Essay paper

Join a test series for Mains papers

September/October 2022

–

Give the Mains exam

–
Thus, candidates can start their preparation for the IAS Mains with a wide range of IAS Mains Preparation Books available online. We have covered everything about IAS Preparation Tips 2021.
Frequently Answered Questions on IAS Preparation Tips 2021:
Is a year enough time to prepare for the IAS?
In general, individual knowledge and personal qualities such as concentration, memorising capacity, and so on may determine how much time he or she requires. However, due to the extensive syllabus, preparing for the UPSC IAS exam takes about a year.
Do I need to take coaching to pass the UPSC IAS exam?
No, many toppers have passed the UPSC Civil Services exam solely through self-study and without the assistance of a coach.
Is it difficult to prepare for the UPSC IAS?
The vast syllabus that must be studied and remembered, as well as the long hours of study, make UPSC IAS preparation difficult.
How many hours should I devote to IAS preparation?
The amount of time you need to study is determined by your productivity, efficiency, and memory abilities. Many people recommend studying for about 15 hours per day during UPSC IAS preparation, but some people have passed the UPSC civil services exam with as little as 6-7 hours of daily study time.
How can I begin studying for the IAS at home?
Examine the UPSC IAS syllabus, compile a list of recommended books for Prelims and Mains, choose your optional subjects, and begin reading, taking notes, and revising at regular intervals.