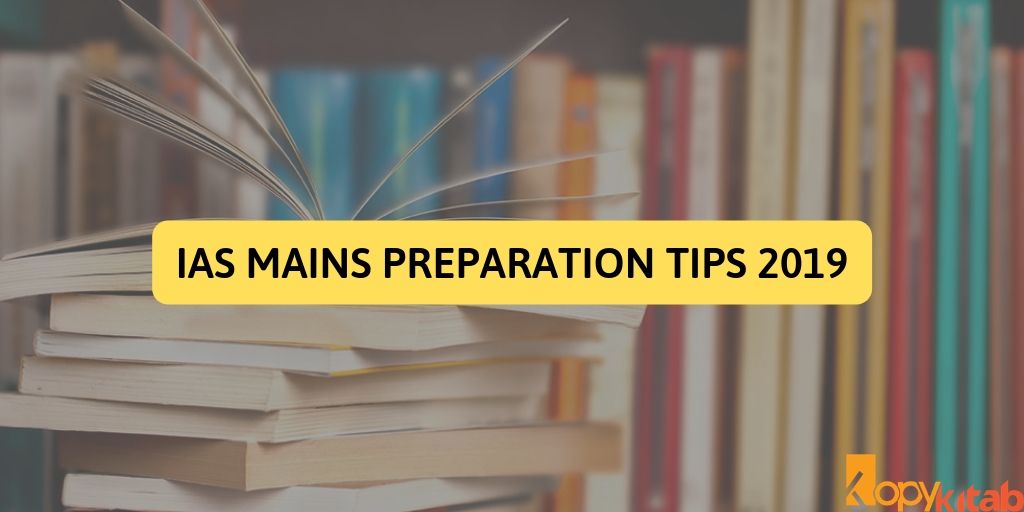 Indian Administration Services (IAS) examination is conducted by Union Public Service Commission (UPSC) every year for filling in various positions in the organization. Currently, the IAS Prelims examination was successfully completed on June 2, 2019. Now it is time for candidates to begin their preparation for IAS Mains. As the IAS Mains exam date is not yet finalized, candidates have enough time for preparation. So, to ease out candidates preparation, we have described the detailed IAS Preparation Tips. Candidates who are appearing for the exam can study these IAS Mains preparation tips to excel in their career.
IAS Preparation Tips 2019 For Mains
Here are the detailed preparation tips for IAS Mains exam 2019. Candidates can go through this preparation strategy to prepare in a better way.
1. Go through Syllabus and Exam Pattern
Before beginning the preparation, it is important to go through the detailed IAS Mains Syllabus and Exam Pattern. By knowing the syllabus and pattern correctly, you can be aware of which topics will appear in the exam. 
2. Study from right Books
To be perfect with all the concepts, study from the right IAS Mains Books. Make sure you have the right books for preparation which covers all the topics and concepts. 
3. Allow Time for Each Topic
Prepare a study time table allowing equal time for each topic. Give more time for the subjects in which you are weak and less time for subjects in which you are strong. 
4. Solve Mock Test Papers
Along with preparation, solve more and more IAS Mock Test Series to be perfect in the subject or topic. Take up the practice tests either topic wise or subject-wise. 
5. Deep study of every subject
Give equal priority to each subject and try to study in depth of each subject. one must not miss the easy questions from traditional subjects like Polity, History, Geography, History, and Economics. Current affairs are also important to prepare as they are definitely asked, other than that latest schemes and bills launched by the government are also valuable.
6. Solve Previous year papers
After completion of studying the subjects, try to solve IAS Previous Year Question Papers. Solving previous year paper helps in knowing different types of questions and also you can find various ways to attempt them.
7. Mental Peace is the key
All your efforts and hard work go in vain if you lose your cool on the exam day. It is very much important to read IAS questions carefully and make sure that you do not make silly mistakes. And that can only happen if you are in a relaxed state of mind, else, you get confused and select the wrong answer. You can even take more time in solving a question then what is actually needed. So, all you need is to keep your calm and stay confident.
8. Time Management
All you need to do is to manage your time in a way that you can easily cover your decided syllabus and get proper rest and sleep at the same time. Distribute available time according to the sections you have to cover. Try to finish the easy ones and which are confident with.
Thus, candidates can start their preparation for the IAS Mains with a wide range of IAS Mains Preparation Books available online. 
[related_books catid="650″ product_type="ebook" algo="Latest"]