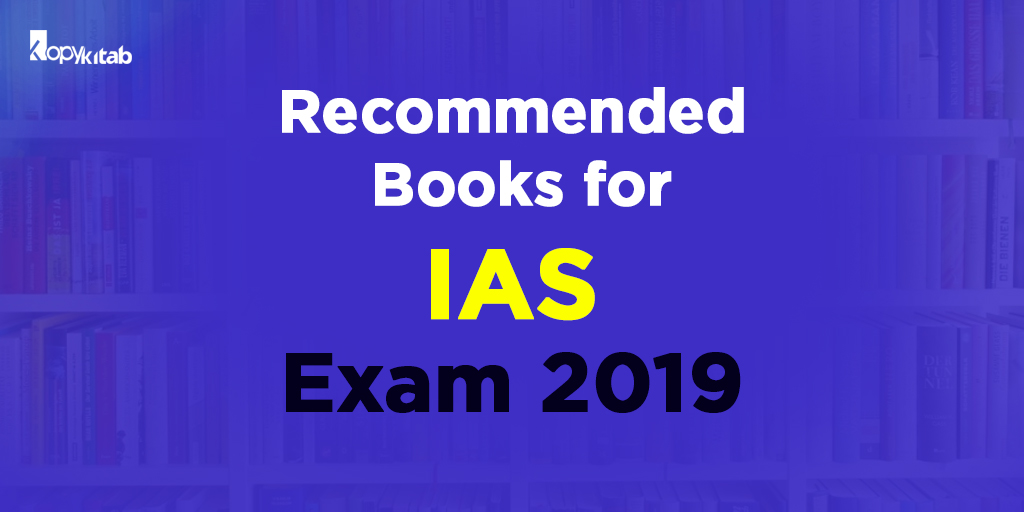 Indian Administrative Service is one of the three arms of All India Services along with Indian Police Service and Indian Forest Service. IAS is the the premier civil services of India. Candidates recruited for this position will serve Government of India and also individual states. IAS officers may also be deployed to various public sector undertakings. The recruitment for IAS posts by UPSC will begin from February 2019. The application forms for IAS 2019 having 700 vacancies will begin from February. The IAS examination is conducted in three levels: Prelims, Mains, and Interview/Personality Test. Every year 2-3 lakh candidates take up IAS examination in offline mode. Since, the recruitment process will begin from February, we have compiled top publication preparation books, study materials required for IAS Exam Preparation. You can check out the below table for complete details on books, their prices, and also direct link to buy them.
Recommended Reference Books for IAS Exam Preparation (UPSC)
Book Name and Description
Price
Link to Buy
1. UPSC Syllabus Civil Services Examination (Preliminary And Mains)

One of the top recommended book as it includes topics explained in detail that appear in the examination. Includes all topics asked in both Preliminary and Main examination.

Rs 33.30/-
Buy Now
2. IAS Prelims General Studies Paper 1 Last Minute Capsule 2018-Disha Publication

This is the Highly recommended book as it consists of all topics covered as per the latest IAS exam pattern. It includes vast information like- Current events, issues, Govt. Schemes/ Yojanas, Policies/ Plans, Missions/ Abhiyans, Projects, Summits/ Conferences, Agreements/ Accords, and many more.

Rs 48.00/-
Buy Now
3. Super 10 Mock Tests For General Studies 2018 – IAS Prelim Paper 1 CSAT Exam- Disha Publication

This is one of the top selling books that includes 10 mock tests with solutions. The book is designed with latest trends and issues happening across the globe. The books offers best mock tests with detailed solutions.

Rs 80/-
Buy Now
4. Current Affairs January 2019 E-Book – Jagran Josh

Current Affairs are very much important for a competitive exam like IAS. This book is compiled with all latest current affairs in PDF format.

Rs 73.13/-
Buy Now
5. Physics For Civil Services – Dr. Madhusudan Prasad  Sinha

This book is designed for students preparing on the basis of new syllabus of UPSC , New Delhi for Civil Services Preliminary Examination. It includes all major topics of Physics like- Mechanics And Waves,Geometrical And Physical Optics, Heat And Thermodynamics, Electricity And Magnetism, Atomic And Nuclear Physics, Electronics.

Rs 202.50/-
Buy Now
6. IAS Prelims Exam Environmental Ecology & Bio-diversity ebook – Jagran Josh

This e-book is meticulously designed for the Civil Services Preliminary Exam and consist of two hundred Multiple Choice Questions. This E-Book is a comprehensive compilation on the environment related issues with the latest updates and events happening worldwide.

 Rs 90/-
Buy Now 
Previous Year Question Papers for IAS Exam Preparation
Books and Description
Price
Link to Buy
1. The General Science Compendium For IAS Prelims General Studies CSAT Paper 1, UPSC & State PSC – Dish Publication

The book is divided into 7 chapters followed by 2 levels of exercises with 850+ Simple MCQs & statement based MCQs.

Rs 132.00/-
Buy Now
2. CSAT Paper 2 IAS Prelims 101 Speed Tests Practice Workbook with 10 Practice Sets – 2nd Edition

The Book gives you a proper channel for preparing and guiding you to do things as per these 101 TESTS. It contains questions on the MOST IMPORTANT ISSUES which are required to crack the CSAT exam. The questions are covered in the form of 101 SPEED TESTS

Rs 292.50/-
Buy Now
Buy IAS Preparation Combo Books
Candidates can click on the link given in the table to buy the books. There are a wide range of IAS Exam Preparation Books available online. Stay tuned to our blog for more updated books and preparation materials.