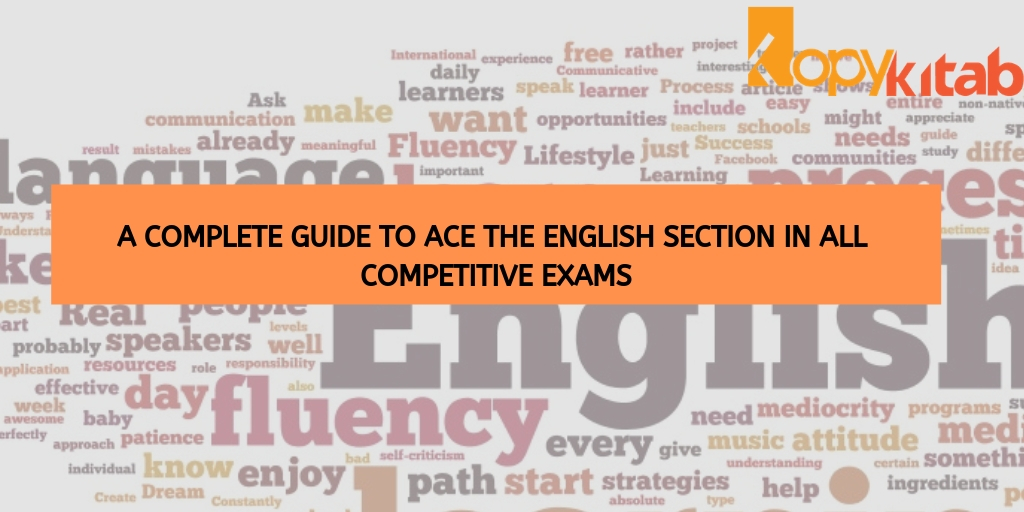 Are you worried about how to clear the English Section in competitive exams? Struggling to crack the English Section with more marks? In all competitive exams like Bank exams, Government Exams- RRB, SSC, Teaching exams, and more include English section in their exam pattern. English is the main language for all domains, hence in all exams, we can see there is an English section separately. Many candidates who take up competitive exams or government exams find English tougher as they would have completed their education in regional language. But, with proper preparation and strategy, anyone can be a master in English easily. To help you to excel in English or verbal section, we have come with an initiative to provide tips to crack English category with more marks easily. We have also provided English quiz for each topic. You can take up the quiz after studying and understanding the basics of each topic.
In this blog, we have provided some key points for each topic in the English section. In the below table you can get the PDF of key points for each topic and you can download them as well. This PDF includes a basic concept in each topic and some examples to make you clear about the topic. In this way, you can find the PDF for each topic in the English section separately. On a daily basis, we will provide the PDF for each topic here. Apart from just PDF, we are even offering a quiz for each topic. You can click on the links under Quiz Column to take up the quiz. Every day we will keep uploading the PDF and Quiz for one topic. Click on the link now to take up the quiz and know about each topic.
With proper practice and hard work, candidates who are appearing for the competitive exams can easily crack the English Section. As there many upcoming government exams, bank exams, competitive exams in the further days, these key points or notes and quiz can definitely help you to score more. Along with the keynotes, it is important to have the right books for preparation. Make sure you have the right English Preparation Books for excelling in the examinations.
  [related_books catid="237″ product_type="ebook" algo="Latest"]