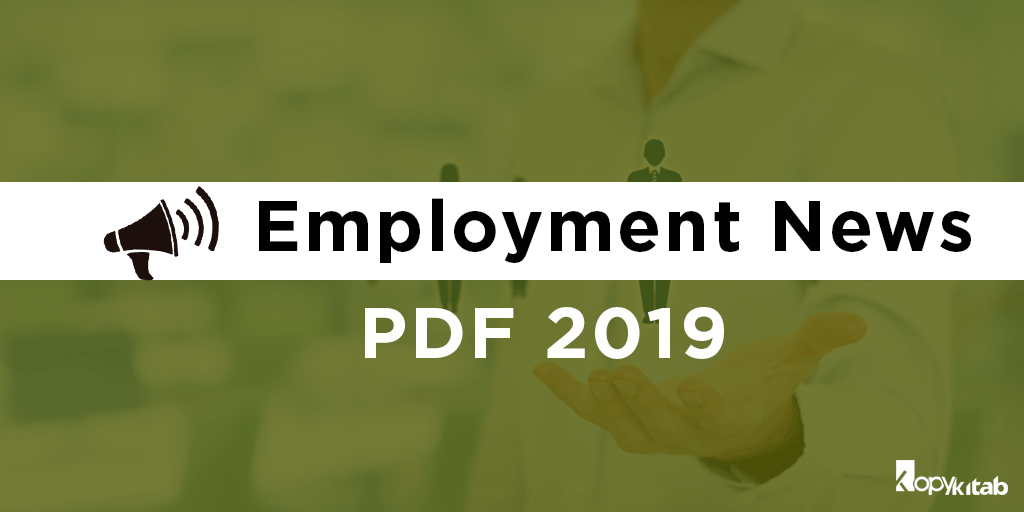 In this current world, everyone wants to keep themselves updated with the latest employment news. But, it is time-consuming for many to read newspapers or watch the news on televisions. Well, getting the latest news of employment is now very easy and faster. You can download PDF of employment news and read them whenever you wish to.
Importance of PDF format Employment News
Buying normal printed magazines or reading newspapers might not be very interesting. Hence, download the PDF format books to your smartphones, laptops, or tablets and read whenever you wish to. This saves your space. Buying all books from shops and keeping it in separate shelf leaves you out of space. Hence, downloading PDFs will consume a bit of your phone memory and saves a lot of space.
There are many advantages of downloading books to your smartphones compared to regular printed books. You will receive instant notifications as soon as the books are released. You do not have to wait for books to be available from shops. Instead, download the books as soon as you receive notifications. You can find all the latest Government job updates given in the book.
Employment does not include only one sector, there is a huge list of the employment sector in the market. Hence, it is essential to be aware of all fields. Some might be interested to read only about some particular sector. So, those type of people can search with important keywords pertaining to the sector and read about them. Candidates who need to know about the updates of government jobs can receive all the latest alerts of jobs. Kopykitab is offering you employment news PDF for every 15 days in a month. This half-monthly edition will allow people to keep themselves updated with all the latest employment news happening around the globe.
The employment PDF books which is helpful in preparation for competitive exams are divided into two parts for each month i.e., you can download books for every 15 days once. You will receive notification as soon as the books are released online. The book highlights the employment news of the week.
Below is the table consisting the list of Employment News PDF book for every 15 days. Another major advantage is that Kopykitab is offering this Employment news PDF in two languages: English and Hindi. There is a download link available beside each PDF book. Click on the link to download the PDF books.
Download Employment News PDF
Note: Employment News PDF for the upcoming weeks will be updated.
[related_books catid="237″ product_type="ebook" algo="Latest"]