One of the most challenging exams is around the corner i.e., CSIR NET Mathematical Science and you must be thinking about your performance in the upcoming CSIR NET Mathematical Science Exam, right? The corona outbreak has affected the whole world and it is normal to get distracted. We have prepared the blog for this reason and if you notice all the parts of the blog carefully you will find new ways to deal with the Mathematical Science exam.
The science which focuses on mathematical concepts is Mathematical Science. A career in this field has various benefits and some of the opportunities include Junior Research Fellowship (JRF) or Lectureship (LS). Getting there is not easy and for this reason you need to go through the important aspects of CSIR NET Mathematical Science Exam 2020 (discussed in this blog) like CSIR NET Mathematical Science Syllabus 2020, exam date, eligibility, books and other elements which will be crucial for your success.
CSIR NET Mathematical Science Exam 2020
The organizations which conduct this exam are the Council for Scientific & Industrial Research (CSIR) and University Grants Commission. The organizations also conduct Life Science, Physical Sciences, Chemical Science, Earth Science apart from Mathematical Science. This exam is usually held in the months of June and December but this year it will be taking place in the months of July and August. Read the next sections with a focused mind.
Crack The Exam Easily and Chase Your Dream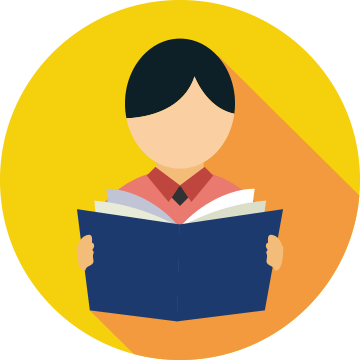 CSIR NET Mathematical Science Exam Date 2020
The CSIR 2020 Mathematical Science Exam will be scheduled after July 2020 because of the effects of the COVID 19 pandemic. The officials from National Testing Agency or NTA have already decided to postpone the exam to control the spread of the virus. The registration process has also be extended till June 30, 2020, for the above-mentioned reason. 
The exam for the position of Junior Research Fellowship and Lectureship will be held in online mode in various institutes. The candidates who are aiming for this exam will be able to choose the exam center according to their preference via the online application form and the process will start online from July 6, 2020, and it will continue till July 15, 2020. You can refer to the official on csirnet.nta.nic.in for any latest update. There are some important points which we have shared here-
Exam Dates are mentioned below:
| | |
| --- | --- |
| Highlights | Exam Dates |
| CSIR NET 2020 Registration to begin on | March 16, 2020 |
| Last day to Submit CSIR NET 2020 Application Form  | June 30, 2020 (Extended) |
| CSIR NET 2020 Exam Date | to be notified |
| Release of CSIR NET 2020 Result | to be notified |
CSIR UGC NET 2020 Key Points
| | |
| --- | --- |
| Name of the Exam  | Joint CSIR UGC NET |
| Conducted by | NTA (National Testing Agency)  |
| Posts offered | Junior Research Fellowship and Lectureship |
| Periodicity | Twice – June and December |
| Mode of Application | Online |
| Mode of Exam | Online |
| Official Website | csirnet.nta.nic.in |
CSIR NET Mathematical Science Exam Eligibility
You must know whether you are eligible for this exam or not. What is the point of preparing for the Mathematical Science exam without even knowing the eligibility? It will be a waste of time, right? Take your time and check the eligibility before you proceed for the next step. Here are the things which you need to know-
Nationality
Candidate must be an Indian citizen.
If any candidate is found otherwise, the application form of that particular candidate will be rejected. 
Age Limit
The maximum age limit prescribed for the award of Joint Research Fellowship (JRF) is 28 years as on January 1, 2020.
The upper age limit may be relaxed up to 5 years for reserved category candidates (SC/ST/Persons with Disability (PwD) and female applicants) and 3 years for OBC – Non-creamy layer candidates.
There is no stipulated age limit for the Lectureship.
CSIR NET Mathematical Science Educational Qualification Requirements
Candidates must have a degree in B.Pharma or BE or B. Tech or MSc or MBBS or Integrated BS-MS or any other science degree with at least 55% marks.
5% marks relaxation is given to candidates who belong to reserved category.
Aspirants who are currently pursuing M.Sc and have completed graduation (10+2+3) are also eligible for this examination.
Candidates who have done B.Sc or if they are pursuing the Integrated MS-PhD program and have got a minimum 55% marks then they are eligible to apply.
Candidates, who have completed graduation from science or engineering background can also get the fellowship, provided they register for Ph.D. or Ph.D. integrated program within two years.
CSIR NET Mathematical Science Exam Pattern
The Mathematical Science exam pattern is something that is flexible and the best way to monitor the changes in the pattern is by referring to the sample test papers. You can also join a coaching center to observe the minute details in relation to the pattern.
When you notice these things before the exam you will automatically be in a better place in terms of preparation.
Basically, there are three parts; Part 'A', Part 'B' and Part 'C'.
 Part-A is common for all the subjects and is based on General Science questions.
 Part-B deals with subject-related conventional MCQs.
 Part-C consists of high-value questions, which test your knowledge about scientific concepts and their applications.
The candidates can answer a maximum of 15, 25, and 20 questions from Part-A, Part-B and Part-C respectively. If the number crosses, only the first 15, 25, and 20 questions in Part A, Part B and Part C respectively will be taken into consideration.
Sections

No. of Ques. Given

No. of Ques. to be Attempted

Marks

Neg. Marking

PART-A

20

15

30

0.5

PART-B

40

25

75

0.75

PART-C

60

20

95

0

TOTAL MARKS

200
Important Points:
 If any question provided in the paper is wrong, you will surely get the benefit of the marks assigned to that question, only if you attempt it.
 The CSIR Mathematical Science exam question booklet will be available in both the languages; English and Hindi.
 If you opt for Hindi medium, you will come across bilingual (both Hindi & English) question booklet.
 If you choose English as your medium, you will get the question booklet in the English language version.
CSIR NET Mathematical Science Syllabus
We are highlighting different things which are important for the forthcoming NET 2020 Mathematical Science exam and one such thing is the syllabus. The syllabus determines your performance in the next exam and when you have the syllabus everything becomes crystal clear. You will have an idea of the ways to shape your methods of preparation.
The list of topics is something that you need to organize your study materials. It becomes easier to handle Mathematical Science when you have an image of the entire structure.
CSIR NET Mathematical Science Books
When you hit the bookstore before the 2020 Mathematical Science exam you will be lost amidst the books and the only way to save yourself from is by going through the various reviews which have been shared by the readers. You will be clear about your requirements when you check the important highlights of the reviews.
After doing that you will be able to make the right choice while purchasing the best mathematical science books. You can also ask for CSIR NET Mathematical Science MCQ Books PDF from your friends or relatives to have an idea of the relevant books. Here are some of the books-
| | |
| --- | --- |
| CSIR-UGC NET/JRF/SET MATHEMATICAL SCIENCES | Alok Kumar (Upkar) |
| Mathematical Sciences for UGC-CSIR Junior Research Fellowship & Eligibility for Lectureship  | Prasad |
| Mathematical Science Manual CSIR UGC/NET/SLET & Lectureship – Jupiter | Renu Sharma, Awadhesh Kumar Mishra |
| Net Mathematical Sciences – Vol. 1 UGC CSIR | Satya Prakashan  |
| UGC-CSIR JRF/NET Mathematical Sciences (Also Useful For SET)  | G. K. Publications Pvt. Ltd  |
Get CSIR NET Mathematical Science Notes PDF
Designing study materials is another task that you have to complete before appearing for the final Mathematical Science exam. The study materials must be shaped in such a way that you understand it. It must contain all the relevant topics for your forthcoming exam and it must be presented with proper examples. Follow the syllabus several times while organizing study materials. The study materials must be structured according to your requirements. You can refer to some of the books as you prepare your notes. 
CSIR NET Mathematical Science Question Papers
We have covered mostly the essential parts of the upcoming mathematical science exam and there is one part which has not been covered. The last part is solving question papers. You need to focus on the previous year's papers to know where you stand. You can bring changes in your methods of preparation by working on the errors that you are making.
You will get closer to your dream destination when you take care of the little mistakes. Solving question papers also helps you to know about the type of questions that are being asked in the examination hall. Don't forget to solve CSIR NET Mathematical Science Topic Wise Question Papers when you are concentrating on question papers.
We have covered the detailed guide on CSIR NET Mathematical Science Exam. Feel free to ask us any questions in the comment section below.