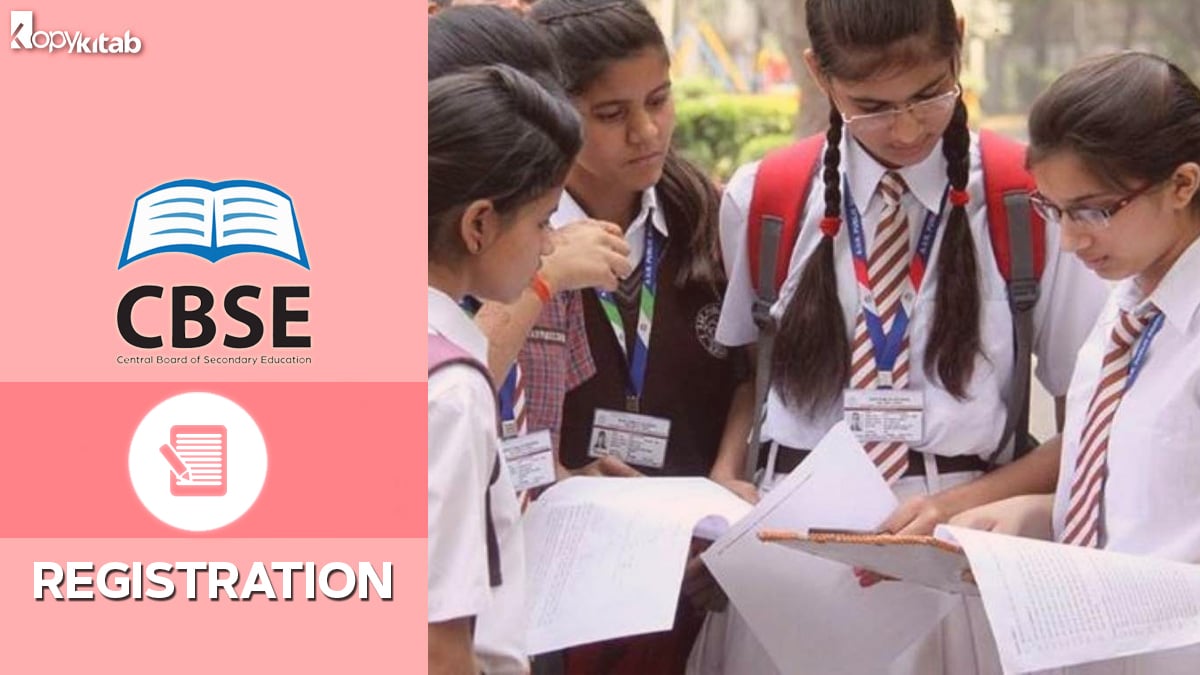 CBSE Registration 2021-22: The Central Board of Secondary Education (CBSE) has extended the registration deadlines for private candidates in Class 10 and 12. On its official website, cbse.nic.in, the board issued an official notification regarding the extension. This article will take you through the steps of filling out the CBSE 10th and CBSE 12th registration form 2021. Continue reading to learn everything you need to know about CBSE registration form 2021-22.
CBSE Registration 2021-22 | Highlights
The important dates and details for the CBSE 10th and 12th board examination registration form are shown here.
| | |
| --- | --- |
| Exam name | CBSE Board |
| Exam level | Secondary (10th) and Sr. Secondary (12th) |
| Session year | 2021 |
| Mode of registration  | Online (For Private Students) |
| Official website | cbse.nic.in |
The deadline for schools to submit the required LOC for their students has been extended by CBSE. During this time, schools were also permitted to make changes to the registration/LOC forms that had already been completed. From February 18th to February 20th, 2021, schools undertook these exercises.
Click here to register for CBSE exam 2021 (private candidates)
CBSE Registration Fee for Class 10 & 12 Regular & Private Candidates
CBSE Registration Fee for Regular Candidates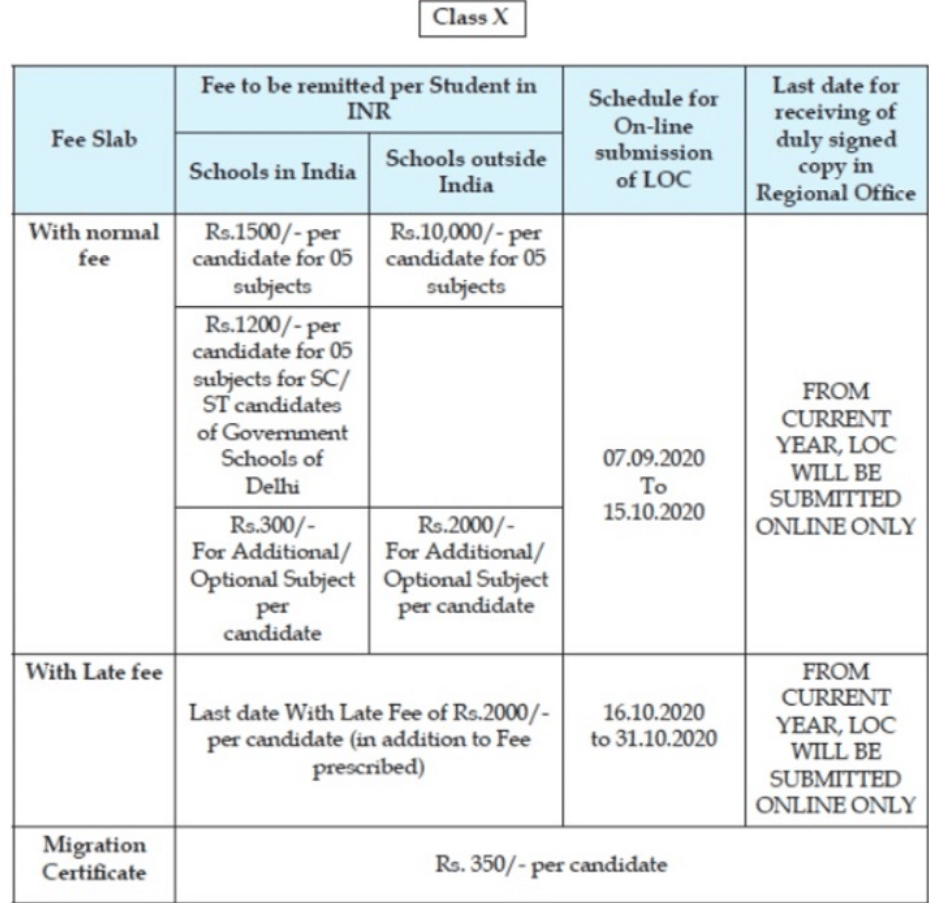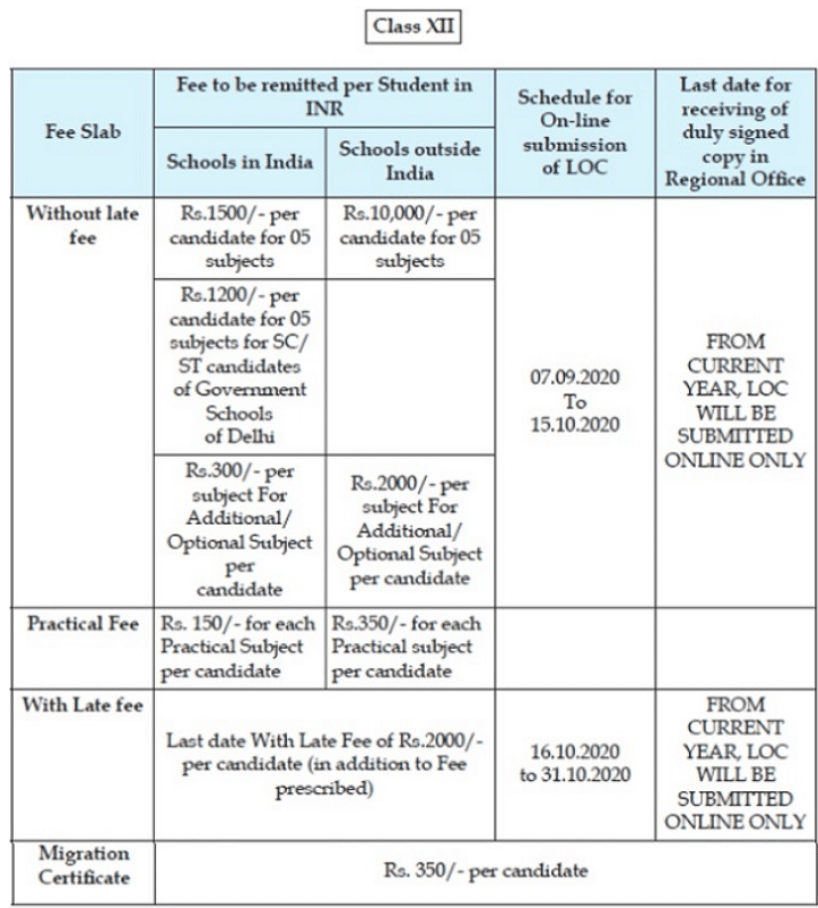 CBSE Registration Fee for Private Candidates
The following is the registration fee for the Class X & XII exam in 2021:
CBSE Registration Fee for Class 10th and 12th 2021
CBSE Registration Fee
For India (Rs)
For Outside India (Rs)
Date of Submission (Old)
Date of Submission (Revised)
Without Late Fees

1500 /- (For 5 Subjects)

300/- (Per Extra Subject)

10000 /-

2000/- (Per Extra Subject)

24th October to 

11th November 2020

Until 5 PM

—

Practical Fees
150/- (Per Project Work)
350/- (Per Project Work)
—
—
Late Fees
2000/- (In Addition to Normal Fees)
2000/- (In Addition to Normal Fees)
11th to 21st November 2020
5th to 9th December 2020
Note: Candidates who are blind or visually challenged are exempted from paying the Class X/XII examination fee.
The CBSE now accepts only digital payment options for examination fees, including as net banking and debit/credit cards (both national and international). Fees paid through DD/postal order/money order/cheque will not be accepted by CBSE.
For payment-related questions, students must provide the following information to the bank:
Mode of payment
Fee reference no.
Amount paid
Date of payment
Transaction number
Your contact number
Disclaimer: The bank will never ask for personal information such as your name, card number, or pin. Please do not share these details with anyone; they should be kept safe and used only for private uses.
Class 10th, 12th Registration Steps For Private Candidates
CBSE 10 Registration Steps
To enrol for the Class 10 and 12 exams in 2021, follow the instructions below:
Step 1: Private applicants should go to cbse.nic.in and select "Click for CBSE website" from the drop-down menu.
Step 2: Select the type of examination from the option on the left side of the page.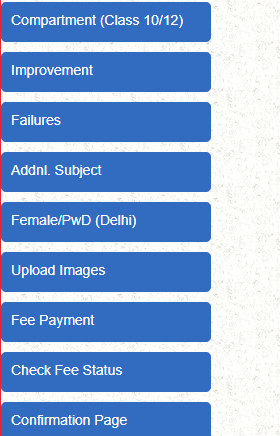 Step 3: "Compartment," "Improvement," "Failure," or "Additional Subject" will be displayed as options.
Step 4: Enter the board examination number, including the "5-digit School Number" and "Center Number," and choose 10th grade as the standard.
Step 5: Proceed with the payment of the examination fees.
Step 6: After you've double-checked the information on the form, click the "Submit" button.
Step 7: Take a printout of the completed form for future use.
CBSE 12 Registration Steps
For each candidate wishing to register for the 12th board exam, the school administration follows the steps outlined below.
Step 1: Visit the official CBSE website of the board – cbse.nic.in
Step 2: On the landing page, click the "CBSE Website" link.
Step 3: The home page of the CBSE website will appear. Scroll to the bottom of the page and click on the "e-PAREEKSHA" link.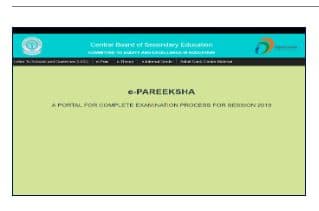 Step 4: A new page with several links will appear. Choose "ONLINE REGISTRATION CARD FOR CLASS X/XI" from the drop-down menu.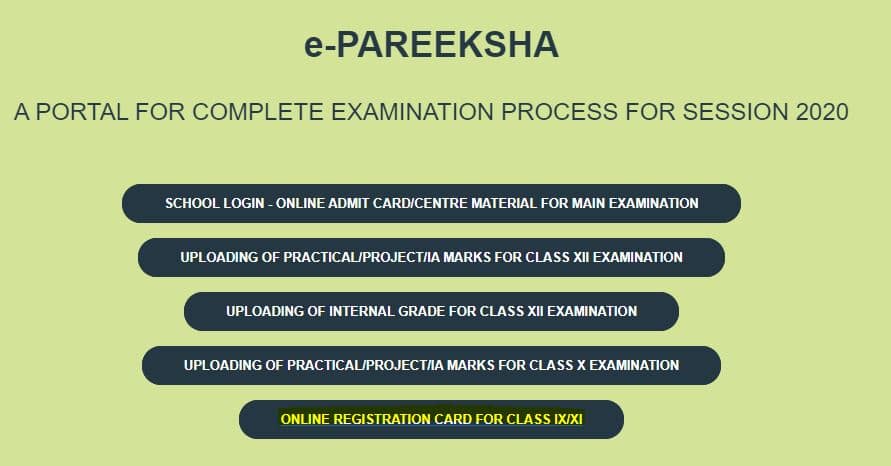 Step 5: After that, the authentication screen will pop up. Your "User ID" and "Password," as well as the "Security Pin," should be entered.
Step 6: After you've entered all of your information, click the "Login" button.
Step 7: Fill out the information for all qualified candidates and then submit the information on the website.
Details To Be Filled In CBSE Registration Form 2021-22
The following information must be included into the application form:
Name of the candidate
Date of birth
Father name
Mother name
Gender
Caste category
Email ID
Address
Photo
Signature
Mobile number
CBSE-affiliated schools would be responsible for ensuring the following while filling out the application form:
The spelling of the student's/father's/mother's/name guardian's is correct and corresponds to the school's Admission & Withdrawal Register.
The date of birth is correct or matches the school's Admission and Withdrawal Register.

Subject combinations are correct and as per the Scheme of Studies.

Subject codes should be chosen carefully and especially in the following subjects, codes should be chosen correctly:
In CBSE Class – 10: Hindi – A (002), Hindi – B (085), Urdu A (003), Urdu B (303), Mathematics Standard (041), Mathematics Basic (241).
In CBSE Class – 12: Hindi Core (302), Hindi Elective (002), English Core (301), English Elective (001) Sanskrit Core (322), Sanskrit Elective (022), Urdu Core (303), Urdu Elective (003).
Selection of Mathematics in CBSE Class 10 should be done carefully after going through Circular No. Acad- 03/2019.
Instructions for CBSE Online Registration 2021 (Private Candidates)
Candidates must complete the form with accurate information.
The form must be completed in the online mode.
If appropriate, candidates may be required to pay late fees.
There will be no further extensions to the deadlines for completing and submitting application forms.
Because no revisions will be permitted, choose the proper exam centre carefully.

For students who have already taken the previous year's board test, the system will auto-generate the information.

Students from the class of 2020 (or previous) should complete the online CBSE registration form anew.

Enter correct board examination information, such as roll number, school number, and centre number (as shown on your mark sheet) (not applicable for fresh female students).

Only one CBSE registration form may be completed by a student.

Resubmission of a new record is not permitted if the submitted form contains errors.

Students must provide a legitimate postal address, a valid phone number, and an email address in the correct format.

Students must upload scanned jpeg files of their photo and signature when completing the CBSE registration form. The file should not be larger than 40 kilobytes.

Because there are more subjects, use extreme caution when stating the subject code.
We have provided complete details on CBSE Registration for Class 10 & 12 Students. If you have any queries, feel free to ask us in the comment section below.
FAQs on CBSE Registration 2021-22
How can I download the CBSE registration 2021 notification?
The registration notification can be downloaded from the CBSE's official website: cbse.nic.in.
What is the CBSE Class 12th registration fee?
For Class 12, the registration fee is Rs.1500/-.
What is the last date of CBSE registration 2021?
The deadline for CBSE registration for private candidates was November 21, 2020, with the standard cost. Registration will be reopened with a late fee until December 9, 2020.
Will the CBSE board exam 2021 be postponed?
The CBSE board exam for 2021 will not be rescheduled. The updated exam schedule will be available soon.