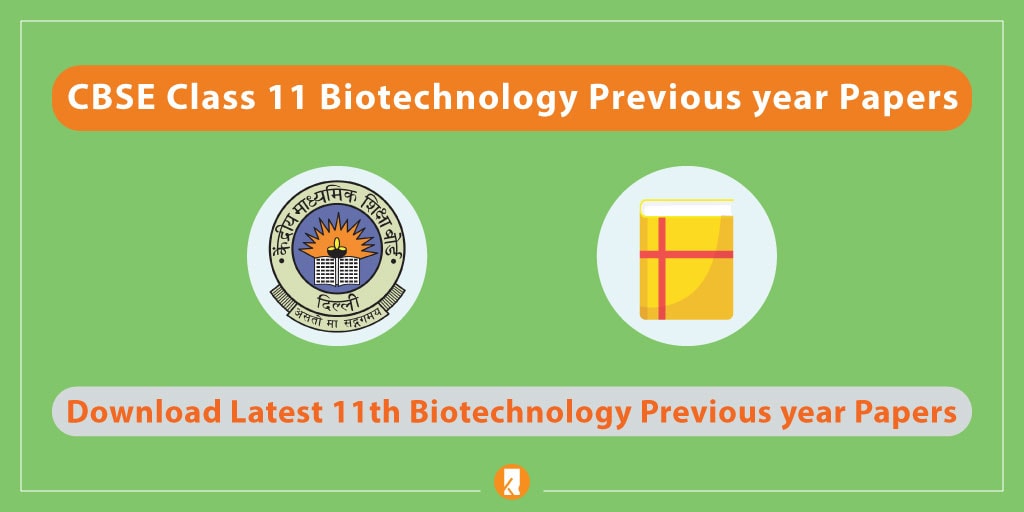 CBSE Class 11 Biotechnology Previous Year Papers: A student who has just started his new academic year i.e., Class 11 is likely to face different kinds of challenges at home while getting ready for the final Class 11 Annual Exam. With the rise in the number of corona cases the teachers have shifted their focus to online classes.
Attending online classes is not a big deal but the distractions at home make things worse for the students. The students find it difficult to prepare their study notes and for this reason we have presented this blog for you.
In this blog, we will help you to channelize your methods of preparation in an effective way and if you go through the contents of this blog you will understand the need of solving CBSE Class 11 Biotechnology Previous year Papers. The topics which we have discussed along with the significance are benefits of following Class 11 Biotechnology Question Papers and it is followed by the exam pattern. Read it with an attentive mind.
CBSE Class 11 Biotechnology Previous Year Papers
It is absolutely necessary to get a copy of CBSE Previous Year Question Papers Class 11 Biotechnology for your own benefit. When you start solving the papers you will be way ahead in terms of preparation. You will know exactly how much importance a particular topic should be given.
Every year there are some questions that get repeated and the only way to track those questions is by collecting Biotechnology For Class 11 Previous Year Question Papers. When you answer the questions from various papers you will be able to tackle any question in the examination hall without any kind of fear and that is why you need to check previous year papers.
Here you can download CBSE 11th Biotechnology Question Papers.
Download CBSE 11th Biotechnology Question Papers
The above Question Papers covers,
11th Biotechnology Question Paper 2020
11th Biotechnology Question Paper 2019
11th Biotechnology Question Paper 2018
11th Biotechnology Question Paper 2017
11th Biotechnology Question Paper 2016
11th Biotechnology Question Paper 2015
The students can download CBSE Class 11 Biotechnology question paper PDF easily and should attempt the question paper like a real exam. These sample papers are designed in such a way that students can get an idea of the exact question paper
Secure Higher Grades and Chase Your Dream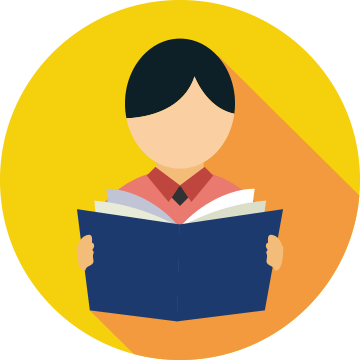 What are the Benefits of Solving CBSE Class 11 Biotechnology Previous Year Papers?
Class 11 Biotechnology Solved Question Papers can boost your levels of preparation. After completing papers you must check the right answers from the solved papers. Always keep the solved papers by your side. When you take care of these little things you will be able to cross any hurdle with ease.
You need to have a complete picture of the weightage, time duration as well as the latest pattern and this is probably the best way to know these things. You can structure your study materials in a better way once you complete all the papers. So what are you waiting for?
Collect as many papers as possible. You can ask for CBSE Class 11 Biotechnology Question Papers 2018 In Hindi if you are more comfortable in that language. Your friends and relatives are there beside you and all you have to do is connect.
We have already talked about the importance of examining and solving previous year CBSE Class 11 Biotechnology papers and now we will highlight the benefits of solving papers. Read the points –
You will be able to evaluate your performance at home after completing each paper. Refer to the Sample Question Papers For Class 11 Biotechnology while checking the answers.
You will be able to mange time in an effective way after completing various papers within a fixed time.
You will get all the relevant information on the weightage of marks, marking schemes, time duration as well as the mode of examination after practicing questions from previous year papers.
You will be able to answer various kinds of questions with full confidence after solving back to back question papers.
When you solve papers from previous year you get plenty of time to rectify the errors which are making.
You will learn to give equal importance to all the topics from your Biotechnology Class 11 syllabus.
When you answer questions from previous years on a daily basis your study material automatically gets a new shape. You will be able to add new things to bring changes in your methods of preparation.
Other Important Links Related to CBSE 11th Biotechnology
Here you can check links to various study materials related to the 11th Biotechnology
Analyze the Biotechnology Exam Pattern Before Solving Question Papers
Besides following previous year papers you must also keep yourself updated regarding changes in CBSE exam pattern for Class 11 Biotechnology. Every year there are some modifications or changes in the pattern and for this reason observing the little changes in the exam pattern is important. It is also important to collect information regarding the distribution of marks before appearing for the final exam.
Class 11 Biotechnology syllabus is divided into 4 units. Different kinds of questions are asked from all the units. It can be Very Short, Short and Long Questions. 57 % questions will be based on Conceptual Understanding, 22 % will be knowledge based, 14 percent will be based on skill and the remaining 7% will be based on High Order Thinking.
You must concentrate on all the sections to score good marks in the final exam. The latest pattern will become crystal clear when you make a note of the little changes in the exam pattern carefully. Here is the exam pattern –
Time: 3 hours Full Marks: 70
Units

Marks

No. of Periods

Unit- I

Biotechnology: An overview

5

20

Unit-II

Molecules of Life

20

50

Unit-III

Genetics and Molecular Biology

20

50

Unit-IV

Cells and Organisms

25

60

Practical

30

60

Total

100

240
We have covered the detailed guide on  CBSE Class 11 Biotechnology Previous year Question Papers. Feel free to ask any questions in the comment section below.