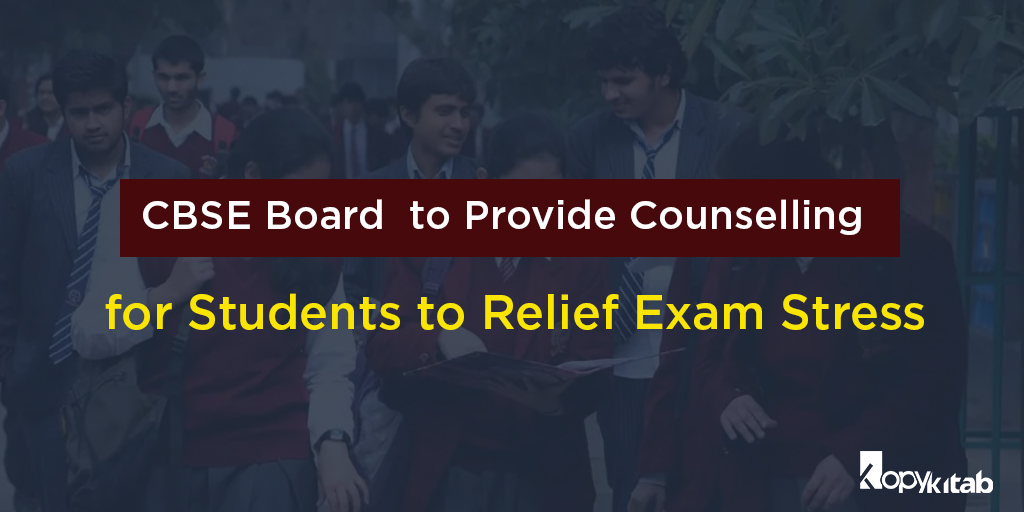 The Central Board of Secondary Education (CBSE) will be providing psychological counselling for students and parents from February 1, 2019 to overcome exam related stress. CBSE Board said that the main focus is to relief exam stress in students. This is 22nd edition of counselling conducted. According to the notice by board, the psychological counselling service that focuses on resolving issues related to exam stress. As the exams are nearing it is important for class 10 and 12 to have this kind of counselling. Students studying in class 12 can also know how to prepare during last few days with Class 12 last Minute Preparation tips.
The counselling will begin from February 1, 2019 and will last up to April 4, 2019. This counselling is concentrated basically on class 10 and 12 students as they are the ones having too much stress. The counselling will be available daily from 8 AM to 10 PM.
It is first time that CBSE has introduced the facility of Interactive Voice Response System on a toll-free number from where the students or parents can resolve their queries. Parents or students can obtain the answers from the pre-recorded information regarding how to tackle board exams, tips for preparation, time and stress management, FAQs along with live telecounselling services.
Board said, the CBSE telecounselling is offered by school principals and trained counselors from within the CBSE affiliated schools located across the globe. They also added that this counselling is free of cost and done voluntary by the members.
The CBSE Board has combine a total of 87 counsellors which includes 65 from India, 22 from Foreign Schools and 2 special educators.
CBSE Board said that for the first time a comprehensive audio-visual presentation titled 'knowing children better' is prepared and uploaded on the CBSE website.
Viewers can access the counselling tab by visiting the official website cbse.nic.in. There are various topics which deal with real time experiences and problems related to adolescents with suggestion and coping measures.
Another way of counselling is by answering queries of students. These answers for student's queries will be published on national newspapers during February. Also you can mail the board regarding queries at counselling.cecbse@gmail.com which will CBSE experts.
As the exams are nearing you can even know the class 10 last minute Preparation tips. Stay tuned for latest news.