How to Become a Topper in CBSE Class 12 Exam?
The Central Board of Secondary Education conducts the Class 12 Exams every year which is the most crucial examination for all students. Passing through the Class 12 with high marks will lead to a bright future. Are you studying in Class 12? Worried about how to score more in CBSE Class 12 Board Exams and become a topper? Well, we are providing complete Class 12 Books and guidance to score more in the upcoming CBSE Class 12 Exams. Currently, the CBSE Class 12 Exams 2018-2019 has been completed successfully and results have also been declared for the same. Students have scored good marks in the Class 12 Board Exams. Scoring more is possible only with a lot of hard work and dedication. So to help all class 12 students to score more in the CBSE Exams 2020, we have compiled all the preparation tips from toppers. Go through the blog to get complete information regarding preparation.
CBSE Class 12 Exams Toppers Tips to Score More
Hope all the students who are currently in Class 12, have begun their preparation. It is good to start studying well in advance, as you can get enough time for preparation, revision, practicing and more. For any preparation to be successful, it is suggested to be thorough with the CBSE Class 12 Syllabus and Exam PatternKnowing the syllabus will make you be aware of various topics and concepts. You can make a note of the topics in which you are weak and strong. Well, to help your preparation to be successful, we have listed out the tips from previous year toppers of CBSE Class 12 Exams here. By knowing their preparation methods and implementing in your preparation along with CBSE Class 12 Study Materials will help you to reach your desired goals.
1. Hansika Shukla – 2019 CBSE Class 12 Topper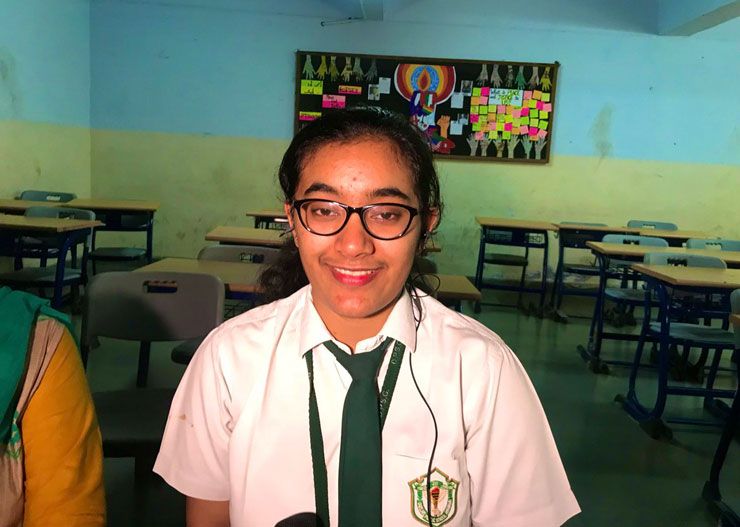 Hansika Shukla, a Humanities Student scored 100 in Political Science, Psychology, History and Hindustani Vocals, and 99 in English. Secured 499 out of 500 became the topper of CBSE Class 12 2019 Board Exams. Hansika who wants to pursue Psychology from DU and aims to become an IAS or IFS officer said to the press that "There is no time limit and pressure to get success. I go through the books and school notes to prepare for the examination. The NCERT books for Class 12 and study materials are enough."
So CBSE Class 12 students must make sure they have the right Class 12 Books which cover all the topics and concepts according to the latest syllabus.
2. Meghna Srivatsava – 2018 CBSE Class 12 Topper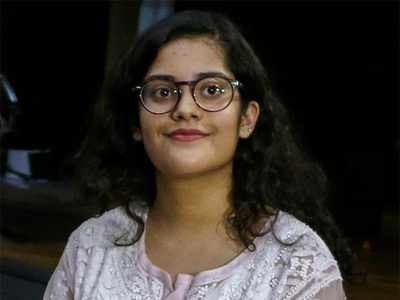 Noida Student, Meghna Srivastava scored 499 out of 500 and became the CBSE Class 12 Exams Topper in 2018. Studied in Humanities stream and secured 100 in all subjects except English. The CBSE topper said there is no secret, you just need to work hard throughout the year.
So, this is our topper mantra. Students must make a habit to study regularly without breaking the routine. Build a habit to complete portions on each day.
3. Raksha Gopal – CBSE Class 12 Topper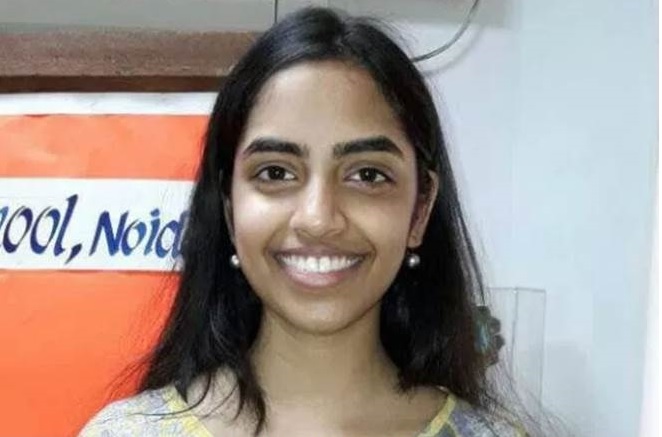 Raksha Gopal from Amity International School in Noida topped in CBSE Class 12 Result 2017. She scored 99.6% and scored 100 out of 100 marks in English Core, Political Science, Economics and 99 out of 100 marks in History & Psychology. When she was asked about her strategy to be the topper of CBSE Class 12 board exam 2017, she told interviewers that her plan was not to secure top grades but it was to do well in CBSE board exams. So, she focused well on her subjects and solved as many Class 12 Previous Year Question papers as she can.
So, students who are are currently in class 12 are suggested to go through all the necessary preparation materials to score more. With regular hard work and dedication, it is definitely possible to score more in the CBSE Class 12 Exams. Along with prescribed textbooks, students are also suggested to solve as many previous year papers as they can. Solving more and more question papers will make you be aware of different types of questions. You can even check the answers after solving using NCERT Solutions for Class 12 which provides solutions for all the NCERT Book problems. This way you can improve your speed and accuracy.
Thus, Class 12 is the most important stage of academics in every student life. It is important to score more in this level which will later lead to great heights. You can grow in your desired career by scoring more in Class 12 Exams. So start preparing for the most challenging phase of your education life and excel as a topper. Make sure to have all the right CBSE Class 12 Books for preparation.
71% Off

Ebook

71% Off

Ebook

30% Off

Ebook

70% Off

Ebook

10% Off

Ebook

50% Off

Ebook

10% Off

Ebook

40% Off

Ebook

25% Off

Ebook

25% Off

Ebook

25% Off

Ebook

25% Off

Ebook