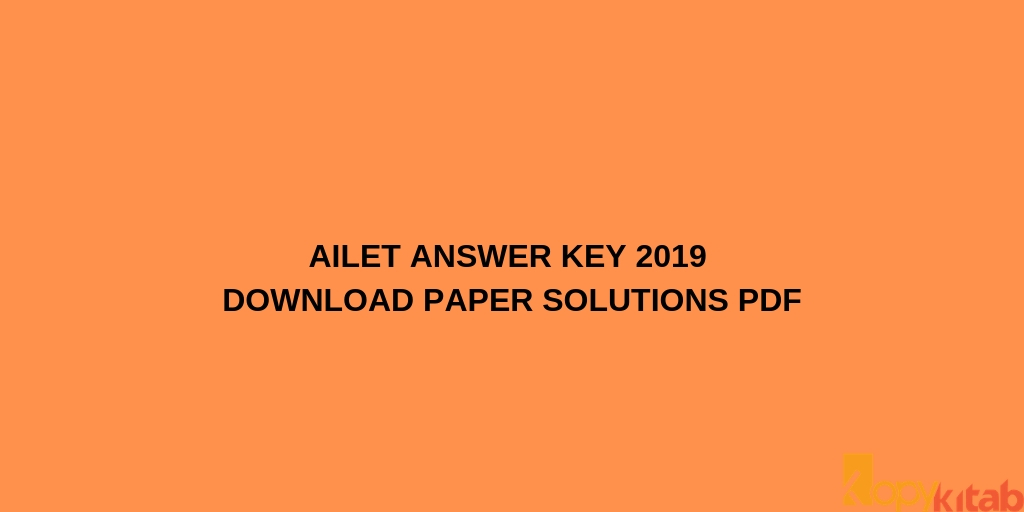 The National Law University conducts the All India Law Entrance Test every year. Currently, the AILET Exam 2019 has been successfully concluded. Now, candidates have started searching for AILET Answer Key. It is common that candidates need to know if their answers are correct or not and hence search for solutions. To ease out your search, we have provided the details regarding the AILET solutions. Candidates can go through the blog to know more about the answer key and how to download the Solution PDF.
AILET Answer Key 2019
Candidates who had applied for the AILET Exam can now download the answer key in PDF format. The board has released the AILET answer key in their official website. Candidates can click on the below link to download the answer key in PDF format directly.
Download AILET Answer Key 2019 Here
How to Download AILET Answer Key 2019?
Candidates can follow the below steps to download the AILET Solutions PDF.
Step 1: Visit the official website nludelhi.ac.in or click on the above link
Step 2: Click on AILET 2019 Admissions
Step 3: Click on the AILET 2019 Question Booklet and Answer Key link
Step 4: Click on the answer key link for the programme of your choice given towards the end of the pdf document.
Step 5: Download the answer key and take a print out for future reference.
The answer key contains the correct answer option along with the question number. Candidates can cross check the answer key along with the question booklet given. The answer key will help candidates in estimating the marks as per the marking scheme prescribed for the examination. Answer Key will have all the correct answers to questions and if they are able to recall what they answered, it will help them understand what chances they have to secure admission in the course they applied for in this top law university.
candidates are suggested to download the answer key soon and check their answers. Candidates can check out the latest Law Preparation Books for their further studies.
  [related_books catid="303″ product_type="ebook" algo="Latest"]