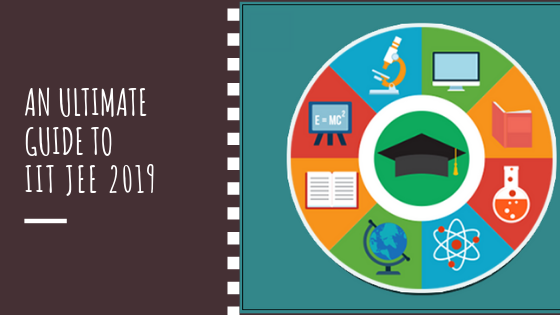 Attention IITians!!!  The most awaited news on IIT JEE 2019 is here. The Joint Entrance Exam is conducted by National Testing agency (NTA) from 2019 while it was conducted by Central Board of Secondary Education (CBSE) till 2018. It's a well known issue that all 12th grade students aim for cracking JEE main followed by JEE advanced and started their IIT JEE preparation 2019. It is an all India entrance exam for engineering field. Everyone dreams of getting a seat in NITs, IIITs and CFTIs for which candidates have to pass through the JEE 2019 main exams. Candidates who have secured 75% and above or candidates in the top 20 percentile in the 12th class examination conducted by the respective Boards are eligible for taking up the exam.
IIT JEE 2019 will be held in two phases: JEE main and JEE Advanced. JEE main exam is held between January 6 and 20, 2019. JEE Advanced exam is held between April 7 and 21, 2019. The JEE The admit cards have already been released by the board. Candidates check out the official website of JEE for more details. Every year millions of students take up the exam which be held at various centers across India. The top 2.24 lakh candidates clearing JEE main are eligible for JEE Advanced. But, even the candidates who have cleared JEE main above the cut off will be able to get admission into top colleges. Apart from IITs, there are several other reputed institutes like IIPE, IISC, IISER, IIST, and RGIPT offered admission based on marks scored in this exam.
For any candidate to successfully clear JEE 2019 main or advanced exam is that he/she has to be well versed with all the concepts. Students might be wondering what is the difference between JEE main and JEE Advanced? What might be the syllabus for JEE Advanced? What would be the exam pattern for JEE Advanced?
Well, there are few differences between JEE main and Advanced. Candidates clearing JEE advanced will be able to get seats in IITs and institutes like IISC and RGIPT while candidates clearing JEE main will be able to get seats in NITs, IIITs, GFTIs and Private Colleges. The syllabus for JEE Advanced includes more of concept based questions rather than only concepts learnt for JEE main including Class 11th and 12th PCM. Regarding the exam pattern, JEE main remains same every year i.e., having a single paper with multiple choice questions. Whereas for JEE Advanced, there are two papers with different pattern every year. JEE Advanced paper cannot be predicted.
Apart from applying for exam, candidate should schedule a time-table for themselves for preparation. It would be easy if there is a clear time-table so that you can plan yourself for studying every topic and make sure that nothing is missed. While preparation its common that every student does gets confused choosing books for preparing. Well, there are some sites offering IIT JEE advanced books for exam preparation. You can buy these books online and start preparing. You can buy books in a combo so that it saves money. There are sites offering great deals on books with discounts.
If candidates who does not like studying the printed books, then you can download e-books or digital books. These books help you in understanding concepts more better. IIT JEE books or e-books include images, content, graphs, charts, and videos as well which would be like an interactive session and makes you grasp concepts easily.
There are sites offering e-books which can be downloaded to your smart phones, tablets or laptops and studied when you wish to. After preparation it is necessary to even test your subject knowledge. You can take up mock tests offered by many sites which will help you to be confident in clearing main exams.
Another important note is that one should go through previous papers to get a clear idea about IIT JEE 2019 exams. You can get a clear image of the exams and you can prepare for those questions as well. This would definitely boost your confidence. You can click here to get all IIT JEE advanced previous year papers.
For more information on JEE main and Advanced stay tuned to our blog…