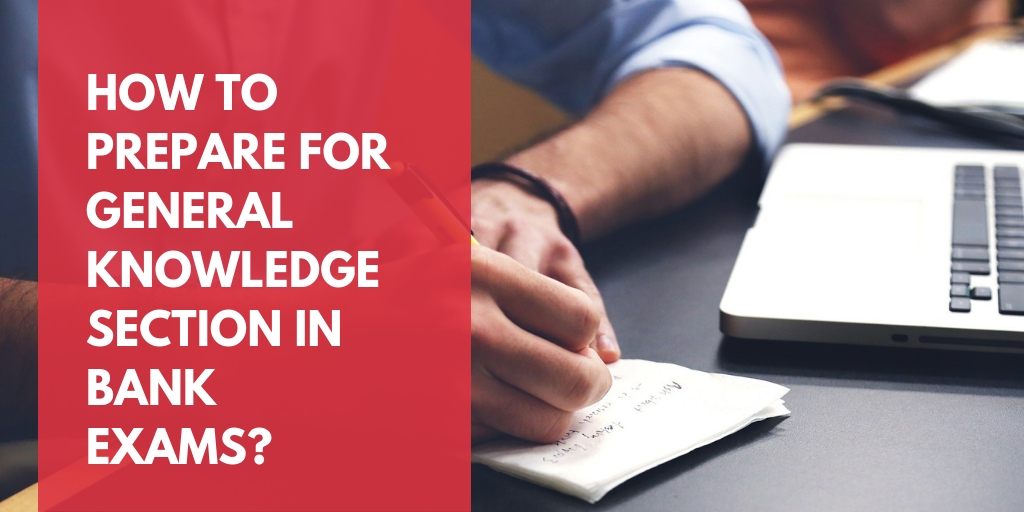 General Knowledge is an important subject in our daily lives. It is important to keep oneself updated to the ongoing issues happening around the globe. It is even more necessary for a person who is preparing for any kind of competitive exams. Nowadays, we can see in all government exams and competitive exams, there is General Knowledge section in the exam pattern. Hence, it is important for a candidate who is appearing for a competitive exam to be perfect with all the GK topics. Especially in bank exams like Bank PO, SO, Clerk exams, GK section is of high priority. This section tests candidates of their knowledge of current affairs of national and international events as well as other static GK. So, to score more marks in the GK section, we have compiled tips on how to prepare for this section.
Tips To Prepare for General Knowledge Section
1. Know the Syllabus
Firstly, you must be well versed with the Syllabus of the GK section in the bank exam you are appearing for.
Focus on the latest events happening across the globe. This includes all events and issues of national and international importance for the last six months like Sports, Science & Technologies, Polity, Awards and Honors, Summits, Latest Budget, Business, Economy, etc
Make sure you have the best General Knowledge Books for excelling in this section.
There might be questions asked from Static GK which includes topics like History, Geography, Indian Constitution, Indian Parliament, Books and Authors, Countries – Capital/Currency, Culture, Sports and Trophies, Inventions and Discoveries.
Another set of questions include Banking Awareness. Under this topic, questions may appear from concepts like History of Banking, Banking Abbreviations, Banking and Financial Institutes of India, Reserve Bank of India and its Rules and Regulations, Bank Rates, KYC, etc.
2. Develop Reading Habits
As there are topics of a diverse range that come under the General Awareness section, you need to read a lot.
So, develop reading habits. All three types of questions need a lot of reading. Read newspapers, latest magazines on Current Affairs, GK books, and books for Banking Awareness.
For Current Affairs, you need to read newspapers and magazines on a daily basis. You can go through Latest Current Affairs 2019 for updating yourself.
3. Make Notes
As you read newspapers, magazines and other books, make sure to note down the various important points, like important dates, who's who, a name of schemes, abbreviations, etc.
This will help in better retention. Also, the notes will also help you a lot in time-bound revision. Make sure you have the best Bank Clerk Books with you to prepare proper notes.
4. Go through Previous Year Papers
Practicing previous year questions is a must for preparing for Bank Exam General Awareness section.
This will give you an idea about the type of questions asked in this section.
Make sure you have Bank Exam Previous Year Question Papers.
5. Revise Regularly
As this section needs a lot of memorization, one needs to practice daily.
It is also important to revise daily.
making notes is also helpful, as you can revise daily using them.
6. Do not spend too much time
As this section is highly unpredictable and has a vast syllabus, do not spend too much time on this section.
At the same time, remember that you need to clear the cut off for this section in order to qualify in Bank Exams. So, prepare accordingly.
Thus, with these preparation tips, there is no doubt that a candidate can easily score more in the GK Section. Buy the latest Bank SO Books available online to excel in the upcoming Bank SO exams.
[related_books catid="248″ product_type="ebook" algo="Latest"]