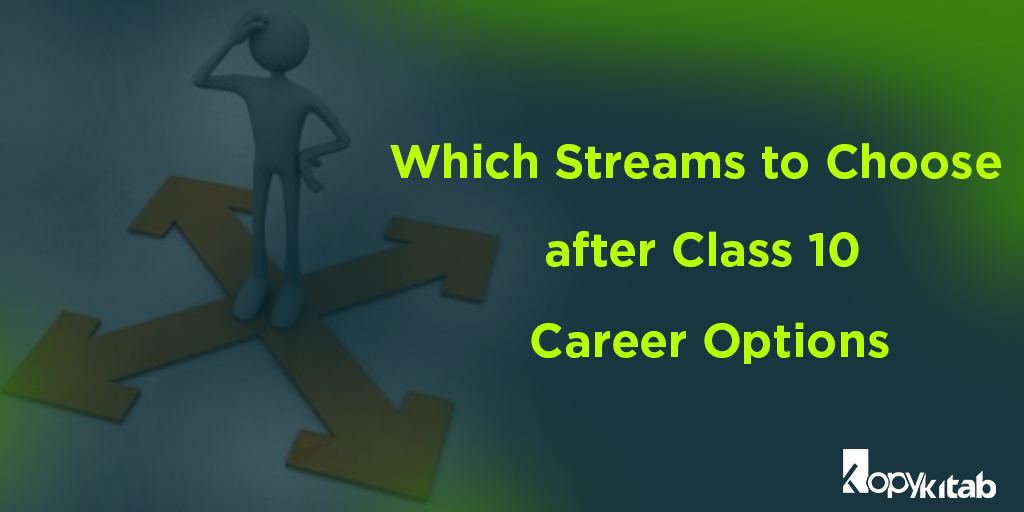 Every student has unique skills, strengths, and weakness and hence it is essential that students have to think wisely before choosing a career. Which stream to choose after class 10? Will the career suit me? Can I excel in that career? All these are common questions that arise in a class 10 student's mind. So, today we have come with career guidance that helps students to choose their stream easily without confusions. Based on your skill set you can choose your stream and have a bright future. We have explained three different streams individually. Go through the blog to know about different options available after class 10th.
This is the most chosen stream for 10+2 education. This stream offers lucrative career options. You can get admission to many professional courses after taking science as an option in 12th. In fact, you can even choose commerce stream or arts stream after completion of 12th with science stream. This is a great advantage of taking science as an optional in class 12. You have an option to select any one optional subject like Biology, Electronics, Computers. Along with Physics, Chemistry, Mathematics you can choose any of these optional based on your future career. If you have taken Biology in class 12 you can take medical as a professional course. If you are taking computer science or Electronics you can take Engineering as a professional career. Choosing these streams are completely based on your interests. Hence, choose your subjects with a passion for career and interest.
This stream has a variety of Subjects which offers exciting opportunities after 12th. After class 10, if you choose Arts then you will have to choose optional like History, Geography, Political Science, Home Science, Psychology, English, Hindi, philosophy etc. English and Hindi are two compulsory subjects which you have to study with optional subjects. If you are interested in social services, human rights, history, geography than we advise you to choose this Stream. You also can go for courses of mass media and journalism after 12th. This stream can later lead you to careers like journalism, literature, social works, teaching, and many more.
This is the second most popular choice made by students in India. This stream also has high demand. Taking commerce as a career can lead you to highest paying and respected jobs like investment banking, chartered accountant, Company Secretaries, accounts, or financial advisers, many more. The three main subjects involved in commerce are economics, accountancy, and business law or business study. After choosing commerce as an option in class 12, you can later pursue higher studies like BCA, B.Com, BBA, and many more. You can even do your MBA with commerce as a background.
If you are still perplexed in choosing the right stream after 10th, then start analyzing your strength, weakness, skills. Judge yourself based on these particulars and know which suits you best. Keeping future as an aim, decide your career and follow the path to success.
[related_books catid="233″ product_type="ebook" algo="Latest"]