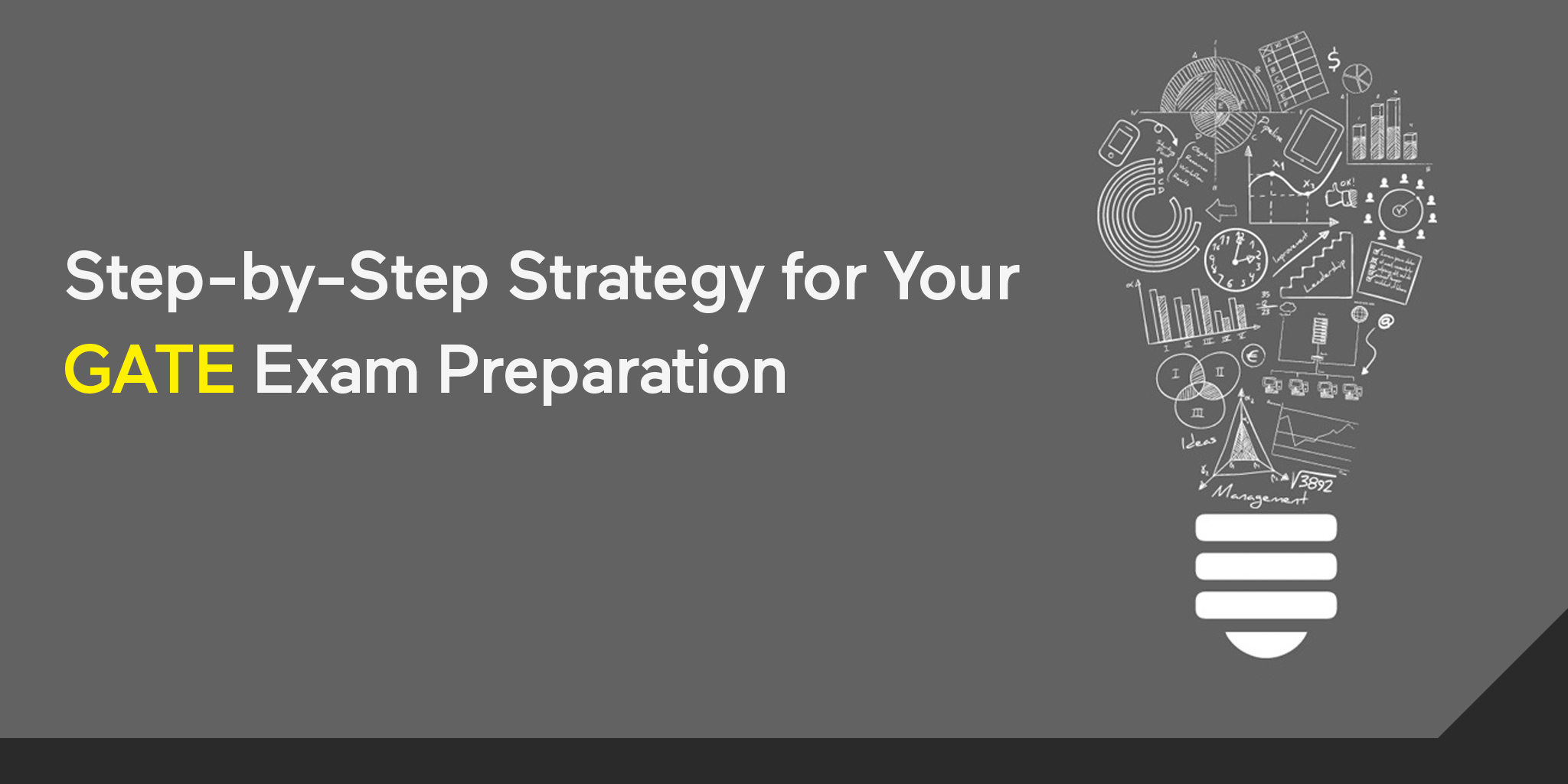 The Graduate Aptitude Test for Engineering, or GATE as it commonly referred to, is a peculiarly tricky exam to crack for the sole reason that it is a technical exam orchestrated to test the candidates understanding and applied knowledge of concepts of engineering. The intense competition and the limited number of seats for Masters in different streams of engineering further add to the complexity of this exam. Each year, an average of nine lakh candidates appear for the GATE exam, of which about 16 percent qualify the exam. Needless to say, the stakes are fairly high and you must set the tone for GATE exam preparation as such.
Last Minute Preparation Tips For GATE Exam
When the exam is nearing, candidates have very less time. So, candidates can make the best use of this precious time. We have listed out last minute preparation tips for GATE Exam. Candidates are suggested to go through these GATE last minute preparation tips to enhance their GATE Exam preparation levels and score more.
1. Practice Mock Tests
It is suggested by experts to take up more and more GATE Mock Tests before appearing for the GATE Exam. Attempting these tests seriously will increase your confidence level. Once you are done with taking up the GATE Mock Test, you can analyze your performance by checking the right answer. You can improve the areas in which you are weak.
2. Do not start with New Topics
Candidates must remember that never ever study any new topic when the exam is nearing. This can lead to forgetting the ones which you are perfect at. Make sure to study the known topics well rather than studying new topics.
3. Learn from your Mistakes
As you have taken up many mock tests and solved many questions, try to check where you are going wrong. You can overcome these errors by practicing again. Make a note of all your mistakes and solve them again.
4. Revise all Formulas
Try to maintain separate notes for formulas. Note down all formulas when you are studying. Revise them when the exam is nearing. This can help you to solve all problems easily.
5. Be relaxed and Calm
Do not get tensed about the examination. Stay calm and relaxed. Make sure you do not study any new topic at the end.
6. Do not Forget about Negative Marking
As GATE Exam has negative marking, make sure you attempt the ones which you are completely sure. Do not try guessing. Answer only if you are aware of the question and know the answer correctly.
7. Check the documents & Things 
Make sure you have all the necessary things and documents like Admit Card, ID proof, ready with you. Do not panic at the end moment. Make sure to have enough number of Admit card printouts.
8. Get a good sleep before the day of GATE Exam
As you have studied enough for the exam, you must also sleep well. If you get enough sleep, you can be fresh for the exam day and stay relaxed.
Step by Step GATE Exam Preparation
The next GATE exam is scheduled to be held on February 2, 3, 9 and 10. With less than four months to go, now is the time to turn up the heat on your GATE exam preparation, if you want to have a shot a success. Given the limited time at hand, studying smart is as important as burning the midnight oil. To help you achieve that balance between hard work and smart maneuvering, we have put together a step-by-step strategy for GATE exam preparation:
Step 1: Get a Hang of the Syllabus
As with any other examination, familiarizing yourself with the syllabus and selecting right GATE Preparation Books is the basic starting point of your GATE exam preparation. Now, the syllabus is readily available on the IITs official website and can be downloaded from there for later reference. However, there is a big catch here – the official syllabus for the exam only covers broad topics, which may include several other sub-topics. For example, a topic like Stress and Strain from Mechanics of Materials contains a lot of sub-topics and concepts that you'd need to study for the exam but of which there is no mention in the syllabus. An easy way to find your way around this stumbling block is to compare the official syllabus with previous years' papers. All the GATE previous papers will have questions from these sub-topics, which will help you identify the ones you need to focus on. You can also register for an online tutorial, as the study material offered by these tutorial centers is compiled in accordance with the exam pattern.
Step 2: Consolidate Your Studying Material
As an engineering graduate, you'd be aware of the vastness of syllabus for different core subjects. Since you are preparing for a highly competitive exam, you'll need to study from at least two or three different sources to know all the key topics like the back of your hand. Studying from standard textbooks can mean spending an average of three months on one subject. Therefore, reading what is right plays a crucial role in your success. Supplement your core textbook learning with study material from online tutorials, classroom notes of students who have taken the exam in the past or any of your friends or peers attending coaching classes for the exam.
Step 3: Set a Preparation Timeline
If you are aiming to appear for GATE 2020, chances are you already are in the thick of GATE Exam preparation. You need a minimum of six to eight months to be well-prepared for this exam. However, the exact timeline varies, depending on your personal intelligence, diligence and whether you have been out of touch with textbook learning. At this stage, your aim should be to finish the entire syllabus by December end, so that you have enough time to revise, attempt test series and GATE previous papers. During the course of your GATE Exam preparation and revision, take up subjects that carry high weightage in the exam first. For instance, if you are taking the GATE exam for mechanical engineering, you should concentrate on topics such as the strength of materials, fluid mechanics, theory of machines, manufacturing and production, engineering thermodynamics and engineering thermodynamics applications, heat transfer, industrial engineering, machine design, and engineering mechanics. This does not mean that you only need to focus on these topics and skip the rest, as the few questions from the topics that are perceived to be less important can mean the difference between success and failure.
Step 4: Make Your Own Notes
Ideally, note-making should be an integral part of your GATE Exam preparation right from the beginning. However, it is not too late to start even at a later stage in your preparation. You must ensure consistency in your note-making process. Generally, aspirants have a tendency to make in-depth notes in the beginning but skimping over when the exercise proves to be too time-consuming. That's a rookie mistake you must avoid at all costs.
When making notes, divide them into two parts – short notes and numerical learning notes. In the short notes, write down the concepts and formulae as concisely as possible, whereas using the numerical learning notes jot down any tip, tricks, shortcuts that you use while solving difficult problems. This is important as these shortcuts may elude your memory after a while. Maintaining these notes on a daily basis and revising them at least once a week will help you be well-versed with all the core concepts and smart tricks needed to crack the complex questions in the GATE exam.
Step 5: Solve As Many Questions As You Can
As mentioned before, the GATE examination is all about assessing the candidates' ability to apply textbook concepts for problem-solving. So, it is nearly impossible to even clear the exam, let alone secure a good rank, unless you have good question-solving abilities. As they say, practice makes perfect, and the route to success in this examination goes through solving questions from test series and previous years' papers regularly. However, you must only start attempting these sample papers, mock tests, and GATE previous papers once you are somewhat thorough with the syllabus, gradually increasing their frequency and attempting at least one every alternate day during the course of revision. Use the analysis of these GATE Online test series to identify your weak areas and improve.
The most important thing in all of this is not lose your cool and composure no matter how taxing the process of preparation gets. Set small, daily goals and works toward achieving them to beat the stress brought on by the enormity of the syllabus, and eventually, these small goals will add up to big results.
  [related_books catid="242″ product_type="ebook" algo="Latest"]