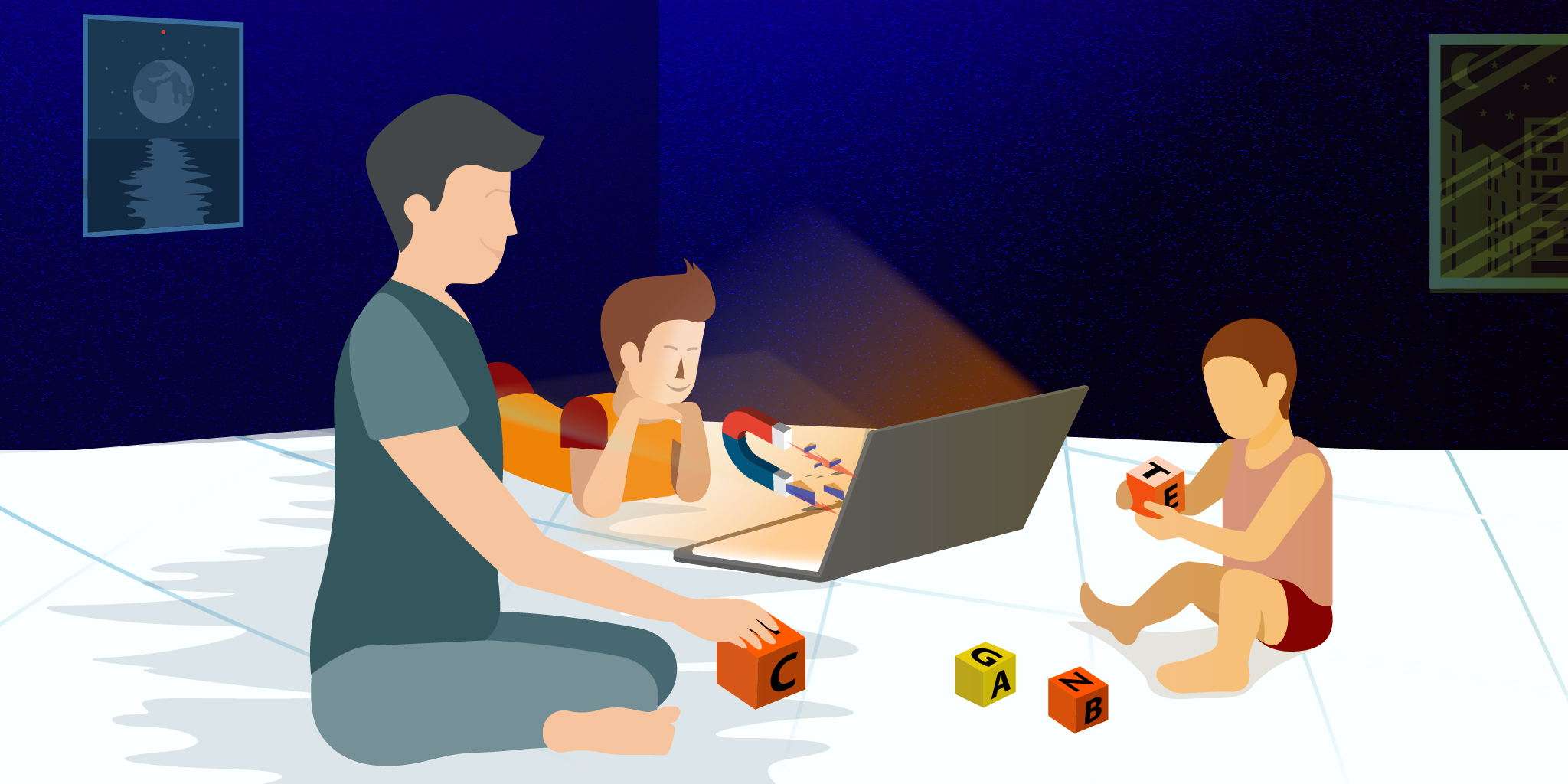 As a parent, you will always be your kid's first teacher. After all, it is you who has raised a tiny infant into a self-confident, independent individual, teaching them every little thing from taking their first step to saying their first words. Just because your child is receiving formal education from trained teachers does not mean your role as their teacher ends. Here is how you can stay involved in their education productively and enhance their learning capabilities:
Reinforce Study Habits At Home: As soon as your child begins school, it is important to start reinforcing study habits at home. You can do so by creating a designated study area in the house, where scope for distractions is minimal, so that your child can focus better. The practice may not yield results instantly but will stand your kid in good stead in the long run.
Keep Your Teaching Tools Consistent with Those Used in the School: Most schools today rely on a wide range of resource, from videos to audio clips and PowerPoint presentations, charts and infographics, to help students develop a clearer understanding of concepts. As parents, you must replicate these strategies at home to keep the tools of learning consistent.
Be Regular at Parent Teacher Meets: This is perhaps the best way for you to get a reality check on how your child is performing at school, and understand their strengths and weaknesses. Only when you know where your child is lagging behind can you help them improve.
Help Your Child Overcome Obstacles: Some kids are good at literature, others excel at science, and that's all right. But until you child gets through Class 10, they need to cope with a range of subjects, their personal interests notwithstanding. Parents have a more crucial role to play than teachers in helping kids cope with subjects they are not particularly good at, as you can give undivided attention to your child's needs, which may not be possible for a teacher. Breakdown topics into small bite-sized portions for easier understanding, explain concepts with help of diagrams or audio-visual aids, help them learn and practice, test their progress at home, and work on areas that need more improvement.
Assist Your Child in Preparing for Tests: Tests and exams are a stressful time for children, and as a parent, you can do a lot to help them prepare in the right manner. The first step is to create a stress-free and calm environment at home. You can also help by guiding them on problem-solving techniques or value adding to their study material to enhance the quality of their answers. Conducting mock tests at home can also be a great way for identifying and working on aspects that require improvement.
Help With Notes: Preparing notes on a daily basis can prove to be a blessing at the time of examination. While you must encourage your child to look for answers independently, it does not hurt to help them improve on the quality of their notes, especially if you possess an expertise in a particular subject. For instance, if you have a Masters in literature, you can review your child's English notes and give your own expert inputs to help evolve their perspective.
Do Not Pressurize Your Child: Just because you are investing certain number of hours a day in your child's education does not mean you can mount pressure on them to top their class or get the highest scores always. Do your best to guide them, and set them free to chart the course of their future.