No Class 10, 12 Re-exam For CBSE NRI Students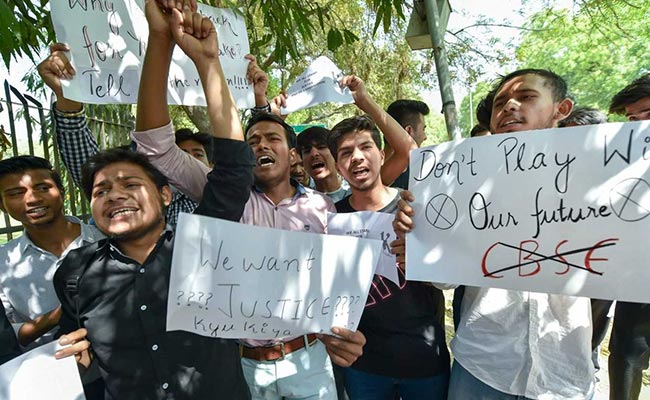 According to Education Secretary Anil Swarup IAS, there will be no re-examination for Non-Resident Indians or NRI students. "Our information is that there is no leak outside India, so there will be no exams outside India," Mr Swarup said. CBSE has announced the new date for Class 12 economics exam. The exam was cancelled after reports question paper leak emerged from Delhi. According to the news dates released by the union government Class 10 maths re-test is expected to be held in July while the Class 12 economics exam will be conducted on April 25.
Education Secretary Anil Swarup IAS said: Regarding Class 10th re examination, as leak was restricted to Delhi and Haryana, if it at all a re-exam will happen, it will happen only in Delhi & Haryana and a decision will be taken on this in next 15 days. If at all a re-exam is done, it will be in July.