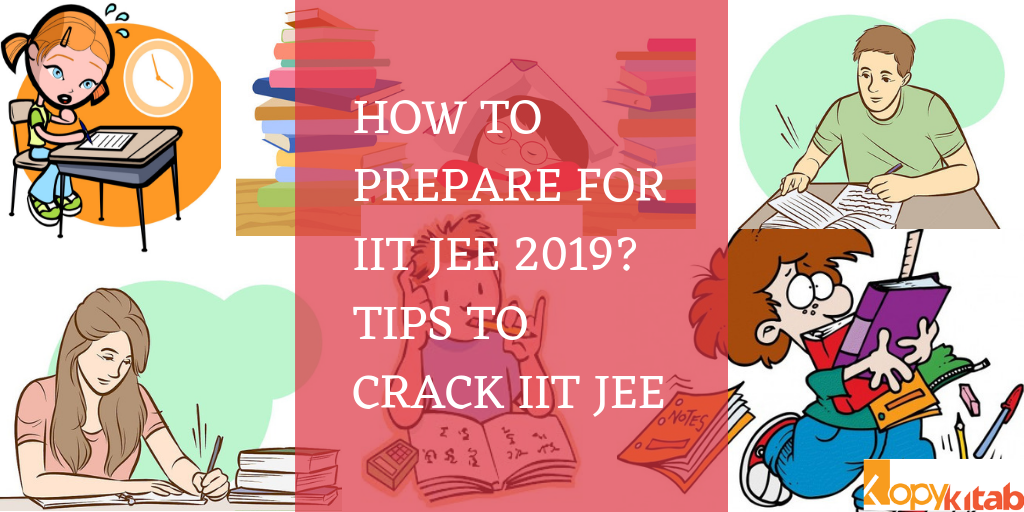 Preparing for a competitive exam is not easy. But, here is a list of preparation plans which will make you exam ready. Especially to attend a national exam like IIT JEE, it necessary to plan well for studying. As IIT JEE consists of two phases i.e., JEE mains and JEE advanced. Top 2.5 lakh students qualifying JEE mains will be eligible to take up JEE advanced. Hence it needs more dedication and determination for IIT JEE preparation.
Go through syllabus– For any exam checking out the exam pattern and syllabus is very important. This gives an idea of which all topics will be included in the exam. You can even make a list of topics which you are very much aware of after going through the syllabus. For a national level exam like IIT JEE, includes huge topics and covers almost all concepts of class 12 and includes higher order thinking questions.
Prepare time table– After going through the syllabus, it is necessary to schedule time for each subject or topic. Prepare a timetable for yourself and study accordingly. Allot time for each topic to be covered and complete your syllabus in no time. Give preference for the vast topic or tough topics. This will help you to be well versed with all concepts.
Study materials and preparation books– Buy the best IIT JEE preparation books for studying. Students can check out websites for buying top-selling books online. Choose your books wisely so that you don't miss out any topics. You can even buy IIT JEE study materials which help in understanding concepts easily. If you don't wish to buy the regular printed books, you can download free IIT JEE PDF format books which are of great savings. You can easily download them into your smartphones, tablets, or laptops and start studying.
Take up mock tests– After you are done with studying, it is recommended for students to take up mock tests. It is important to take up test because you can check how much you are aware of concepts as well as your knowledge on the subject. Candidates can take up free online IIT JEE tests series and test yourself. This way you can increase your confidence to attend the main exam. This even increases your speed and accuracy as IIT JEE consists of multiple choice questions where you need to be fast in answering.
Revise and reaccess topics– While scheduling time for each topic, it is important to have some time for revising concepts. Preparing with previous year question paper is also of great help. You will get an idea of different types of questions asked in the exam. Students can download previous year IIT JEE question papers from online. At last minute you don't have start reading or understanding concepts. Instead, finish off studying and just revise concepts like formulas, theorems, important terminologies. This will help in solving any type problems easily and avoids forgetting.
Keep healthy and stay fit– Students spend a lot of time studying when the exams are nearing. So it is essential to eat well and stay healthy. It is suggested to consume high nutritious food so that they help in keeping you strong and healthy. Do avoid junk food and items which affect your health.
Do stay away from social media & gadgets– This is one of the important ways to stay concentrated until the completion of exams. During any exam time, it is advisable to control using your phones for chatting, texting, surfing. This will distract your mind and you may lose interest in studying. Do complete your studying and then take a break for using phones. Give your mind some relaxation.
These are some of the ways how you can prepare for a competitive exam like IIT JEE. Students can even buy IIT JEE Preparation guide 2019 which gives you complete information about the exam and makes you exam ready. Do not waste your time unnecessarily instead, prepare well and score more.