Attend Free Weekly Quiz for RRB JE 2019 Exam
Attention Railway Jobs aspirants!!!
Take up Free Weekly Quiz on RRB JE 2019 and skyrocket your RRB score. We have compiled latest quiz questions from experts that will help your preparation. So what are you waiting for? Take up the quiz and be exam ready.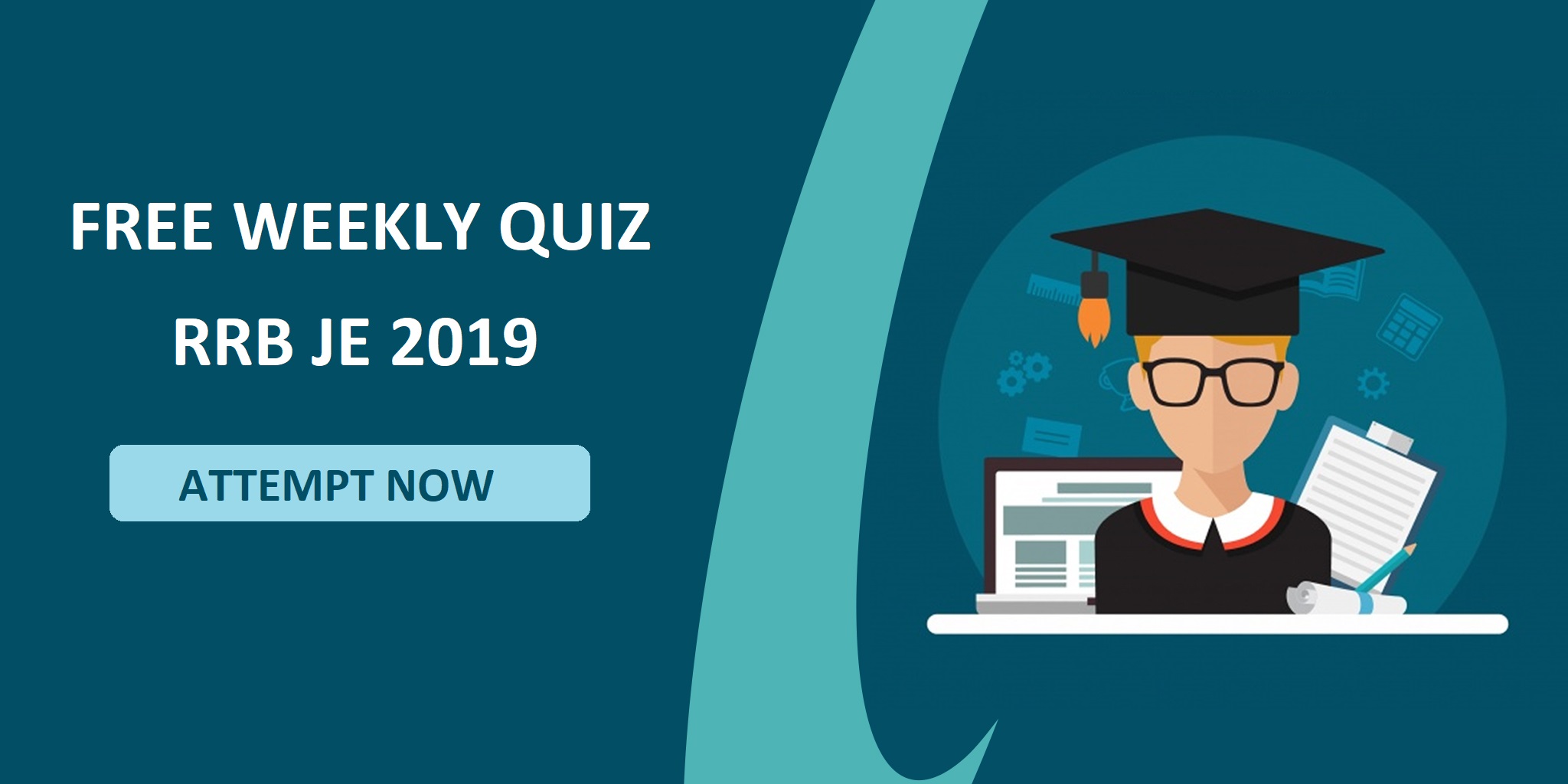 Analyze your RRB JE Preparation Here
Our quiz contains questions from updated RRB JE syllabus. We have combined questions according to the current RRB JE Exam Pattern. Know your ability by taking up the quiz now.
RRB JE Quiz on Number Series
[wp_quiz id="38546″]
RRB JE Quiz on Quadratic Equations
Two equations (I) and (II) are given in each question. On the basis of these equations you have to decide the relation between 'x' and 'y' and give answer.
[wp_quiz id="38547″]
RRB JE Quiz on Mathematics
[wp_quiz id="38548″]
RRB JE Quiz on Seating Arrangement
[wp_quiz id="38549″]
Recommended Books For RRB JE Exam 2019-20
[related_books catid="489″ product_type="ebook" algo="Latest"]