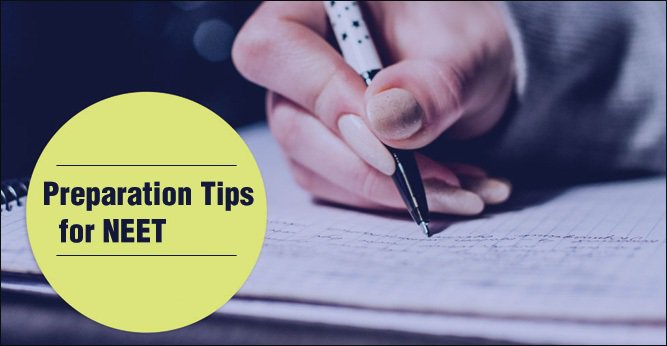 With 2 months to go for the NEET 2019 exam, it is only natural for an aspirant to feel the pressure. After all, it is one of the toughest entrance exams in the country. As you gear up to crack this tough nut this May 5, we bring you some effective NEET preparation tips to boost your last minute studies:
Revise, Revise, Revise: Now is the time really push the medal on your pace of NEET preparation, so that you know the entire syllabus like the back of your hand by the day of the exam, and consistent, repeated revisions NEET exam prepration books are the best way to achieve that.
Focus on Difficult Chapters: During your revisions, don't skip the difficult chapters that make you nervous, instead devote more time to them. If you spend an average of 10 minutes revising a topic, give 20 minutes to the portions you find more difficult for a good grasp.
Work on Your Strengths, Not Weaknesses: It is practically impossible for a student to excel equally in every topic of every subject. At this stage, your focus should be on strengthening your strong points instead of working on your weak areas, so that you are truly a master of what you know.
Diagrams, Formulas, Graphs: Dedicate some time each day to brush up on diagrams, formulas and graphs, so that they stay fresh in your memory on the day of the exam.
Take Mock Test Every Day: Attempt at least one sample paper or mock test every day to gauge your neet preparation tips levels and channelize your revision schedule on basis of these results.
Clear Your Doubts: Do not think it is too late. Approach your mentors or take help from online study materials or NEET Previous year papers to clear any queries or doubts you may have. Going into the exam hall with confusions can hamper your overall performance.
[related_books catid="244″ product_type="ebook" algo="Latest"]
PHYSICS:
| Chapter | No. of Questions | Total Marks | Weightage | |
| --- | --- | --- | --- | --- |
| Electrodynamics | 10 | 40 | 22.22% | |
| Capacitance | 1 | 4 | 2.22% | Learn More |
| Current Electricity | 2 | 8 | 4.44% | Learn More |
| Electro Magnetic Field | 3 | 12 | 6.67% | |
| Electro Magnetic Induction | 2 | 8 | 4.44% | Learn More |
| Electrostatics | 2 | 8 | 4.44% | Learn More |
| Heat & Thermodynamics | 5 | 20 | 1.11% | |
| Heat Transfer | 2 | 8 | 4.44% | Learn More |
| KTG & Thermodynamics | 3 | 12 | 6.67% | Learn More |
| Mechanics | 13 | 52 | 28.29% | |
| Circular Motion | 1 | 4 | 2.22% | Learn More |
| Elasticity & Viscosity | 1 | 4 | 2.22% | Learn More |
| Fluid Mechanics & Properties of Matter | 1 | 4 | 2.22% | Learn More |
| Gravitation | 2 | 8 | 4.44% | Learn More |
| Newton's Laws of Motion | 1 | 4 | 2.22% | Learn More |
| Rectilinear Motion & Vectors | 1 | 4 | 2.22% | Learn More |
| Relative Motion | 1 | 4 | 2.22% | Learn More |
| Rigid Body Dynamics | 3 | 12 | 6.67% | Learn More |
| Unit & Dimension | 1 | 4 | 2.22% | Learn More |
| Work, Power & Energy | 1 | 4 | 2.22% | Learn More |
| Modern Physics | 8 | 32 | 17.78% | Learn More |
| Electromagnetic waves & communication | 1 | 4 | 2.22% | Learn More |
| Modern Physics | 3 | 12 | 6.67% | |
| Nuclear Physics | 1 | 4 | 2.22% | Learn More |
| Semiconductors | 3 | 12 | 6.67% | Learn More |
| Optics | 5 | 20 | 11.11% | |
| Geometrical Optics & Physical Optics | 2 | 8 | 4.44% | Learn More |
| Wave optics | 3 | 12 | 6.67% | Learn More |
| SHM & Waves | 4 | 16 | 8.89% | |
| Simple Harmonic Motion (SHM) | 2 | 8 | 4.44% | Learn More |
| Wave optics | 2 | 8 | 4.44% | Learn More |
CHEMISTRY:
| Chapter | No. of Questions | Total Marks | Weightage | |
| --- | --- | --- | --- | --- |
| Inorganic Chemistry-I | 8 | 32 | 17.78% | |
| Chemical Bonding | 5 | 20 | 11.11% | Learn More |
| P-block | 1 | 4 | 2.22% | Learn More |
| Periodic Table & Periodicity in Properities | 1 | 4 | 2.22% | |
| s-block | 1 | 4 | 2.22% | Learn More |
| Organic Chemistry-I | 3 | 12 | 6.67% | |
| General Organic Chemistry-II | 3 | 12 | 6.67% | Learn More |
| Organic Chemistry-II | 13 | 52 | 28.89% | |
| Alkyl Hallide, Alchol & Ether (Reaction Mechanism) | 2 | 8 | 4.44% | |
| Aromatic Compounds | 1 | 4 | 2.22% | |
| Biomolecules | 1 | 4 | 2.22% | Learn More |
| Carbonyl Compounds | 4 | 16 | 8.89% | |
| Chemistry in Every Life | 1 | 4 | 2.22% | Learn More |
| Environmental Chemistry | 1 | 4 | 2.22% | |
| IUPAC & Isomerism | 2 | 8 | 4.44% | |
| Practical Organic Chemistry | 1 | 4 | 2.22% | |
| Physical Chemistry-I | 7 | 28 | 15.56% | |
| Atomic Structure & Nuclear Chemistry Chemical Equilibrium | 1 | 4 | 2.22% | |
| Chemical Equilibrium | 2 | 8 | 4.44% | |
| Ionic Equilibrium | 1 | 4 | 2.22% | |
| Mole Concept | 1 | 4 | 2.22% | Learn More |
| Thermodynamics and Thermochemistry | 2 | 8 | 4.44% | |
| Physical Chemistry-II | 6 | 24 | 13.33% | |
| Chemical Kinetics | 2 | 8 | 4.44% | Learn More |
| Electrochemistry | 1 | 4 | 2.22% | Learn More |
| Solid State | 1 | 3 | 2.22% | |
| Solution & Colligative Properities | 1 | 4 | 2.22% | |
| Surface Chemistry | 1 | 4 | 2.22% | Learn More |