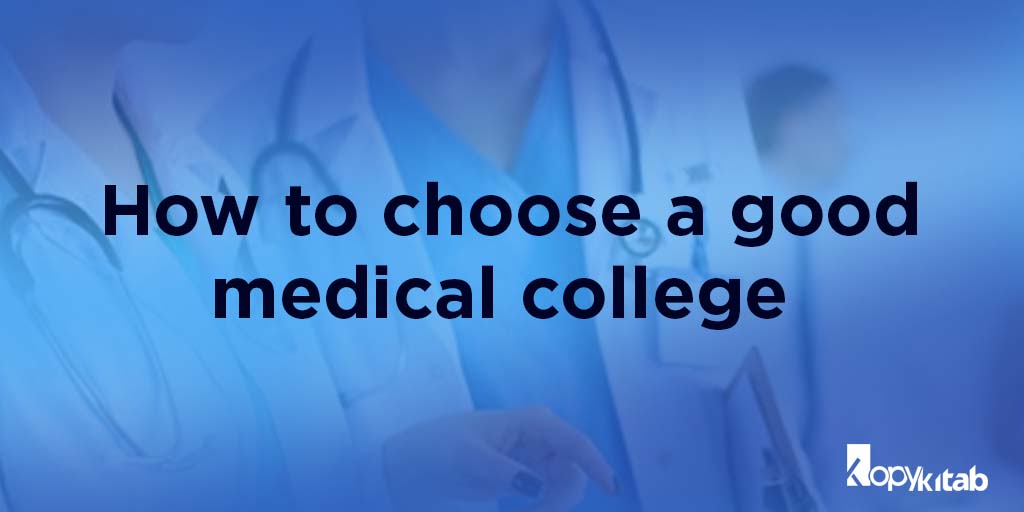 Medical Profession is one of the most reputed professions among all. Every year lakhs of doctors are graduated from various Institutions across the globe. There are a huge number of students aiming towards becoming a doctor. There are many entrance examinations being conducted every year for candidates to get admission into different government or private medical colleges. Once you are through this hurdle you can choose your desired college. But, how do you select a good medical college? On what basis do you select your medical college? Well, here are some major points you need to look upon before choosing a medical college.
Every student has his/her own checklist while selecting a college. Based on your ranking in the medical entrance exams, you will be allotted a few colleges. Or you may even get management quota seat based on your desired college. So to ease your confusion, we have compiled a few norms to select a good medical college. There are two ways to select a good college which are listed below.
Random Research for selecting Good Medical College
Nearby Colleges to your location. As it is a 5-year course, you may not know where you can get a seat or how far you may have to travel.
Check official websites of colleges in your wishlist. You may be dreaming of joining your favorite medical college so check those official websites.
If you do not find enough information on the website, talk to your seniors or guides to get information related to the college.
You can even contact any professor or office clerks to know about transportation, college facilities, and so on.
Make sure you even ask the cost. Even if you get a government seat, there are few colleges who take extra fees for so many stuff. So inquire the college properly.
Know about the quality of teaching and also about rank holders in the college.
Professional Research for Selecting Good Medical College
Rank of the college in India – Opinions may vary, as well as the rank given by different organizations and sites, but medical colleges are mostly ranked on the basis of 3 things- how old it is (hence how well it is known to patients), the patient inflow and variety of cases and the number of seats available for the MBBS course.
Availability of equipment – This is very important. You need to make sure that the college has adequate equipment (Eg instruments, lab requirements, cadavers, etc.) to cater to all the students. So in case you have to choose between two colleges closely spaced in their ranks, this should be one of the main deciding factors.
Patient inflow – The number of patients is directly proportional to the number of types of cases you will get to witness. So a college with a hospital having more patients coming in definitely has more advantage because students get more hands-on practical work to do.
Faculty – This isn't something you should be worried about. All colleges have more or less good and highly knowledgeable professors. In fact, it does happen that the same professor may take lecture classes in different medical colleges in the same city. So, a particular group of teachers does not remain confined to a single college only. However, that is not the case for private colleges, though since the pay is higher there, students do receive more care.
Location – This should be looked at in two ways. First one is whether the college is in your city or outside. The second one is the location of the hospital itself because it depends on the transportation to and availability of the hospital that patients will be rushed to it.
Thus, it is your rank that matters and one is actually left with very little choice. So, choose wisely, don't obsess over some institutions only, the MBBS course is mainly of the academics, which is more or less at par everywhere. You can excel in all medical entrance exams with a wide range of Medical Entrance Exam Preparation Books.
[related_books catid="244″ product_type="ebook" algo="Latest"]