BPUT B.Tech 6th Semester Information Technology Syllabus
Information Technology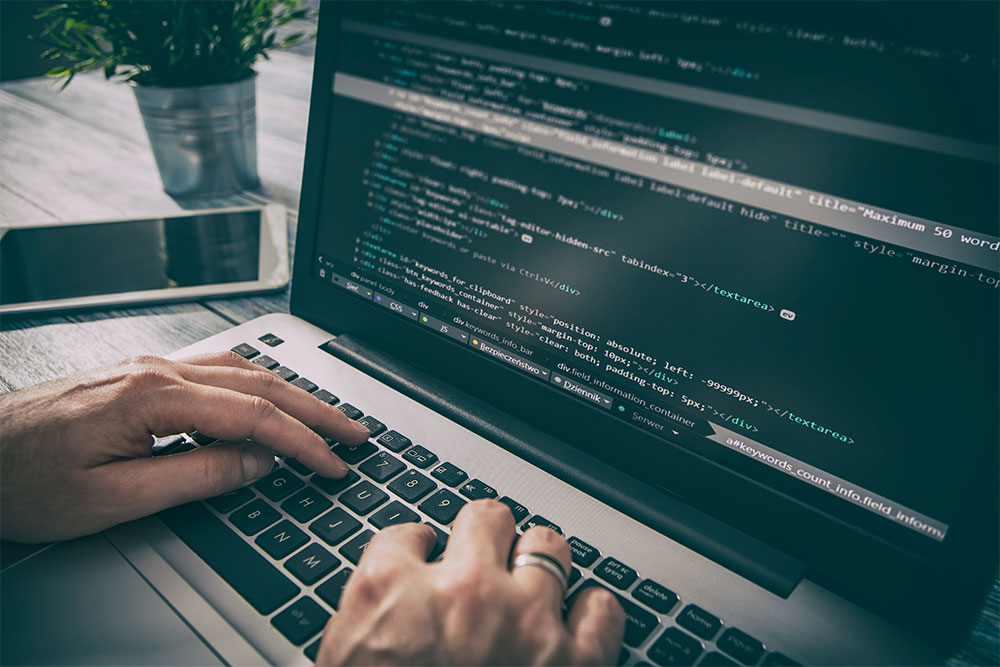 INTERNET AND WEB TECHNOLOGY (3-0-0)
Module –I (Lecture Hour 12)
The Internet and WWW
Understanding the WWW and the Internet, Emergence of Web, Web Servers, Web Browsers, Protocols, Building Web Sites
HTML
Planning for designing Web pages, Model and structure for a Website, Developing Websites, Basic HTML using images links, Lists, Tables and Forms, Frames for designing a good interactive website
Module –II (Lecture Hour 12)
JAVA Script
Programming Fundamentals, Statements, Expressions, Operators, Popup Boxes, Control Statements, Try…. Catch Statement, Throw Statement, Objects of
Javascript: Date object, array object, Boolean object, math object CSS
External Style Sheets, Internal Style Sheets, Inline Style, The class selector, div & span tag
DOM
HTML DOM, inner HTML, Dynamic HTML (DHTML), DHTML form, XML DOM
Module –III (Lecture Hour 11)
CGI/PERL
Introduction to CGI, Testing & Debugging Perl CGI Script, Using Scalar variables and operators in Perl
Java Applet
Introduction to Java, Writing Java Applets, Life cycle of applet
Textbooks
Web Warrior Guide to Web Design Technologies, Don Gosselin, Joel Sklar & others, Cengage Learning
Reference Books
Web Programming: Building Internet Applications, Chris Bates, Wiley Dreamtech
Programming the World Wide Web, Robert W Sebesta, Pearson
Web Technologies, Uttam K Roy, Oxford
Web Technology: A developer perspective, Gopalan & Akilandeswari, PHI
OPERATING SYSTEM (3-0-0)
MODULE-I                                                                                                 12 Hours
INTRODUCTION TO OPERATING SYSTEM:
What is an Operating System? Simple Batch Systems, Multiprogramming and Time Sharing systems. Personal Computer Systems, Parallel Systems, Distributed Systems and Real time Systems.
Operating System Structures: Operating System Services, System components, Protection system, Operating System Services, system calls
PROCESS MANAGEMENT:
Process Concept, Process Scheduling, Operation on Processes, Interprocess communication, Examples of IPC Systems, Multithreading Models, Threading Issues, Process Scheduling Basic concepts, scheduling criteria, scheduling algorithms, Thread Scheduling.
MODULE-II                                                                                                        12 Hours
PROCESS COORDINATION: Synchronization: The Critical section problem, Peterson's solution, Synchronization hardware, Semaphores, Classical problems of synchronization, Monitors.
Deadlocks: System model, Deadlock Characterization Methods for Handling Deadlocks, Deadlock Prevention, Deadlock avoidance, Deadlock Detection, recovery from Deadlock. MEMORY MANAGEMENT: Memory Management strategies, Logical versus Physical Address space, swapping, contiguous Allocation, Paging, Segmentation.
Virtual Memory: Background, Demand paging, performance of Demand paging, Page Replacement, Page Replacement Algorithms. Allocation of frames, Thrashing, Demand Segmentation.
MODULE-III                                                                                                 11 Hours                                     
STORAGE MANAGEMENT:
File System Concept, Access Methods, File System Structure, File System Structure, File System Implementation, Directory implementation, Efficiency and Performance, Recovery, Overview of Mass Storage Structure, Disk Structure, Disk Scheduling, Disk Management, Swap-Space Management, I/O System Overview, I/O Hardware, Application I/O Interface, Kernel I/O Subsystem, Transforming I/O Request to Hardware Operation.
CASE STUDIES: The LINUX System, Windows XP, Windows Vista
TEXT BOOK:
Operating System Concepts – Abraham Silberschatz, Peter Baer Galvin, Greg Gagne, 8th edition, Wiley-India, 2009.
Mordern Operating Systems – Andrew S. Tanenbaum, 3rd Edition, PHI
Operating Systems: A Spiral Approach – Elmasri, Carrick, Levine, TMH Edition
REFERENCE BOOK:
Operating Systems – Flynn, McHoes, Cengage Learning
Operating Systems – Pabitra Pal Choudhury, PHI
Operating Systems – William Stallings, Prentice Hall
Operating Systems – M. Deitel, P. J. Deitel, D. R. Choffnes, 3rd Edition, Pearson
SOFTWARE ENGINEERING
Module –I                                         (Lecture Hour 12)
Process Models: Software Processes, Software Development Life Cycle Models, Waterfall Model, 'V' Model, Prototyping Model, The Iterative Waterfall Model, The Spiral Model
Software Requirement Engineering: Requirement Engineering Process, Requirement Inception, Identification of Stakeholders, Requirement, Requirement Elaboration: User Requirements, Initial Technical Requirements, Final Functional Requirements, Negotiation, Requirement
Structured Analysis & Design: Introduction to Structured Analysis, Data Flow Diagram, Process Specification, Entity Relationship Model, Structured Design Methodologies: Coupling and Cohesion, Structure Chart, Mapping DFD into Structure Chart
Module –II                                       (Lecture Hour 12)
Object Oriented Concepts & Principles: Key OO Concepts: Object, Class, Message,Inheritance, Abstraction,   Encapsulation,   Polymorphism,   Relationships:   Is-A Relationship, Has-A Relationship, Uses-A Relationship
Modelling Techniques: Booch OO Design Model, Rumbaugh's Object Modelling Technique, Jacobson's model, The Unified Approach to Modelling, Unified Modelling Language
Object Oriented Analysis & Design: Use-Case Modelling, Use-Case Realization, Types of Classes: Class Classification Approaches: Noun Phrase Approach, CRC Card Approach, Use-case Driven Approach, Identification of Classes, Relationship, Attributes and Method, System Context and Architectural Design, Defining System Boundary, Identification of Subsystems, Principles of Class Design, Types of Design Classes
UML diagrams: Class diagram, Object diagram, Activity diagram, State diagram, Interaction diagrams, Sequence diagram, Collaboration Diagram, Component Diagram, Deployment Diagram, Patterns
Module –III                                       (Lecture Hour 11)
Software Testing: Testing Fundamentals, Verification & Validation, Black Box Testing, White Box Testing, Unit Testing, Integration Testing, Object Oriented Testing, System Testing, Usability Testing
Software Metrics– Software Metrics and its Classification, Software Size Metrics: LOC Metrics, Function Point Metrics, Feature Point Metrics, Bang Metrics, Halstead's Metrics Quality Metrics, Process Metrics, Design Metrics: High Level Design Metrics, Component Level Design Metrics
Object Oriented Metrics: CK Metrics Suite, Metrics for Object Oriented Design (MOOD) Project Estimation Techniques, COCOMO Model: Basic COCOMO Model, Intermediate COCOMO model, Complete COCOMO model, COCOMO II
Web Engineering: General Web Characteristics, Emergence of Web Engineering, Web Engineering Process, Web Design Principles, Web Metrics
Textbooks
Software Engineering, Roger S Pressman, TMH
Fundamentals of Software Engineering, Rajib Mall, PHI
Reference Books
Software Engineering, Sommerville, Pearson
Software Engineering Fundamentals, Behforooz & Hudson, Oxford
MICROPROCESSOR & MICRO
CONTROLLERS
MODULE – I                                                                                 (10 hours)
Microprocessor Architecture: Microprocessor and Microcomputer Architecture, Pins & Signals, Register Organization, Timing & Control Module, 8085 Instruction Timing & Execution.
Assembly Language Programming of 8085: Instruction set of 8085, Memory & I/O Addressing, Assembly language programming, Stack & Subroutines. Interfacing EPROM & RAM Memories: 2764 & 6264, 8085 Interrupts
(Book 1: Ch.1,2,3,4 & 7)
MODULE – II                                                                               (15 hours)
8086 Microprocessor: Architectures, Pin Diagrams and Timing Diagrams: Register Organisation, Architecture, Signal Description, Physical Memory Organisations, Bus Operation, I/O Addressing Capability, Special Processor Activities, Minimum Mode System and Timings, Maximum Mode System and Timings
8086 Instruction Set and Assembler Directives: Machine Language Instruction Formats, Addressing Modes, Instruction Set, Assembler Directives and Operators Assembly Language Programming with 8086: Machine Level Programs, Machine Coding the Programs ,Programming with an Assembler
Special Architectural Features and Related Programming: Stack, Interrupts and Interrupt Service Routines, Interrupt Cycle,Non Maskable Interrupt, Maskable Interrupt, Interrupt Programming, Passing Parameters to Procedures, Handling Programs of Size More than 64k,MACROS, Timings and Delays
Basic Peripherals and Their Interfacing with 8086: Semiconductor Memory Interfacing, Dynamic RAM Interfacing, Interfacing I/O Ports, PIO 8255],Modes of Operation of 8255, Interfacing Analog to Digital Data Converters, Interfacing Digital to Analog to Converters, Stepper Motor Interfacing ,
Special Purpose Programmable Peripheral Devices and Their Interfacing Programmable Interval Timer 8253, Programmable Interrupt Controller 8259A, The Keyboard/Display Controller 8279, Programmable Communication Interface 8251USART
DMA, Floppy Disk and CRT Controllers
DMA Controller 8257,DMA Transfers and Operations, Programmable DMA Interface 8237, Floppy Disk Controller 8272, CRT Controller 8275
80386 Microprocessor: Introduction, Architecture, Pins & Signals, Memory System, Registers, Memory Management, Paging Technique, Protected Mode Operation.
(Book- 2: Ch.1.1 to 1.9, ch.2.1 to 2.4,ch.3.1 to 3.3, ch.4.1 to 4.10,ch.5.1 to 5.8,ch.6.1 to 6.4, ch.7.1 to 7.5, ch.10.1 to 10.3, 10.7,10.9)
MODULE –III                                                                          (15 HOURS)
8051 Microcontrollers: Microcontrollers and embedded processors, Overview of the 8051 family
8051 Hardware Connection: Pin description of the 8051
8051    Assembly     Language    Programming:      Inside    the    8051, Assembly, Programming
Assembling and Running an 8051 Program, The Program Counter and ROM Space in the 8051
8051 data types and Directives, PSW Register, register Banks and Stack
Jump, loop, and Call Instructions: Loop and Jump Instructions, Call Instructions, Time Delay for Various 8051 chips
8051 I/O Port Programming: I/O Programming, I/O Bit Manipulation Programming,
8051 Addressing Modes: Immediate and register Addressing Modes, Accessing memory using various Addressing Modes, Bit Addresses for I/O and RAM Arithmetic & Logic Instructions and Programs: Arithmetic Instructions, Signed number concepts and Arithmetic Operations, Logic and Compare Instructions, Rotate Instruction and data Serialization, BCD, ASCII, and other Application Programs
8051 Serial Port Programming in Assembly: Basic of Serial communication, 8051 connection to RS232, 8051 Serial port Programming in Assembly, Programming the second Serial port
Interrupts Programming in Assembly: 8051 Interrupts, Programming timer Interrupts, Programming external hardware Interrupts, Programming the Serial Communication interrupt, Interrupt Priority in the 8051
ADC, DAC, and Sensor Interfacing: Parallel and Serial ADC, DAC Interfacing Sensor Interfacing and Signal Conditioning
Interfacing to External Memory: Semiconductor Memory, Memory Address Decoding, Interfacing with External ROM, 8051 Data Memory space, Accessing External data Memory
8051 Interfacing with the 8255: 8255 Interfacing, Pogramming for the 8255
Motor Control: RELAY, PWM, DC, and Stepper Motors: Relays and Opto-isolations, Stepper Motor Interfacing, DC Motor Interfacing and PWM
(Book-3: Ch.1.1,1.2,ch.2.1 to 2.7,ch.3.1 to 3.3,ch.4.1,4.2,ch.5.1 to 5.3,ch.6.1 to 6.5,ch.10.1 to 10.4,ch.11.1 to 11.5,ch.13.1 to 13.3,ch.14.1 to 14.4,ch.15.1,15.2,ch.17.1 to 17.3)
TEXT BOOKS
Ghosh & Sridhar,0000 to 8085–Introduction to Microprocessor for Scientists & Engineers, PHI
K. Roy & K.M. Bhurchandi, Advanced Microprocessor and Peripherals (Architecture, Programming & Interfacing)– TMH Publication
Mazidi & Mazidi, The 8051 Microcontroller & Embedded Systems– Pearson / PHI publication
REFERENCE:
Rafiqzzaman, Microprocessor – Theory & Applications. (Intel & Motorola ), PHI
The 8086 Microprocessor: Programming & Interfacing the PC by Keneeth J. Ayela
Douglas V.Hall, "Microprocessors and Interfacing: Programming and Hardware", TMH
S. Gaonkar, Microprocessor architecture, programming & application with 8085, Penram International Publishing. (India) Pvt. Ltd.
W.A.Triebel and Avtar Singh, The 8088 and 8086 Microprocessors, Pearson Education
Barry B. B The Intel Microprocessor – (Architecture, Programming & Interfacing) by Pearson
E-COMMERCE
Module –I (Lecture Hour 11)
Basics of E-commerce
Basic Elements, of e-commerce, e-commerce framework, basic infrastructure for e-commerce: Technical, capital, media, Human Resource, Public policy
Technical Infrastructure
Internet connectivity, protocols, web server, software for web server, e-commerce software, security threats to e-commerce, protecting e-commerce system
Module –II (Lecture Hour 12)
Payment System for E-commerce
Online payments system, pre-paid and post-paid electronic payment systems, Electronic data interchange (EDI)
Business Models for E-commerce
Revenue Model, Business model based on strategies, Marketing on the web:
Internet based Advertisement, Website usability, consumer oriented e-commerce
Module –III (Lecture Hour 12)
Internet Business Strategies
Electronic marketplaces, Electronic Auctions, Mobile Commerce, Virtual Communities
Textbooks
Ecommerce, Gary P. Schneider, Cengage Learning
Electronic Commerce: Framework Technologies & Applications, Bharat Bhasker, TMH
Reference Books
Electronic Commerce: A Manager's Guide, Kalakota & Whinston, Pearson
E-commerce, Jibitesh Mishra, Macmillan
E-commerce: Concepts, models & strategies, C.V.S Murthy, Himalaya Publishing
Compiler Design (3-0-0)
MODULE – 1 (Lecture hours: 13)
Introduction: Overview and phases of compilation.
Lexical Analysis: Non-deterministic and deterministic finite automata (NFA & DFA), regular grammar, regular expressions and regular languages, design of a lexical analyser as a DFA, lexical analyser generator.
Syntax Analysis: Role of a parser, context free grammars and context free languages, parse trees and derivations, ambiguous grammar.
Top Down Parsing: Recursive descent parsing, LL(1) grammars, non-recursive predictive parsing, error reporting and recovery.
Bottom Up Parsing : Handle pruning and shift reduces parsing, SLR parsers and construction or SLR parsing tables, LR(1) parsers and construction of LR(1) parsing tables, LALR parsers and construction of efficient LALR parsing tables, parsing using ambiguous grammars, error reporting and recovery, parser generator.
MODULE – 2 (Lecture hours: 14)
Syntax Directed Translation: Syntax directed definitions (SDD), inherited and synthesized attributes, dependency graphs, evaluation orders for SDD, semantic rules, application of syntax directed translation.
Symbol Table: Structure and features of symbol tables, symbol attributes and scopes.
Intermediate Code Generation: DAG for expressions, three address codes – quadruples and triples, types and declarations, translation of expressions, array references, type checking and conversions, translation of Boolean expressions and control flow statements, back patching, intermediate code generation for procedures.
MODULE – 3 (Lecture hours: 8)
Run Time Environment: storage organizations, static and dynamic storage allocations, stack allocation, handlings of activation records for calling sequences.
Code Generations: Factors involved, registers allocation, simple code generation using stack allocation, basic blocks and flow graphs, simple code generation using flow graphs.
Elements of Code Optimization: Objective, peephole optimization, concepts of elimination of local common sub-expressions, redundant and un-reachable codes, basics of flow of control optimization.
Text Book:
Compilers – Principles, Techniques and Tools
Authors: Alfred V. Aho, Monica S. Lam, Ravi Sethi and Jeffrey D. Ullman
Publisher: Pearson
DIGITAL COMMUNICATION TECHNIQUES (3-0-0)
MODULE-I.                                                                                              12 Hrs
Digital Modulation Schemes:Representation of Digitally Modulated Signals, Memoryless Modulation Methods, Signaling Schemes with Memory, Power Spectrum of Digitally Modulated Signals
Optimum Receivers for AWGN Channels: Waveform and Vector Channel Models, Waveform and Vector AWGN Channels, Optimal Detection and Error Probability for Band-Limited Signaling, Optimal Detection and Error Probability for Power-Limited Signaling, A Comparison of Digital Signaling Methods, Detection of Signaling Schemes with Memory, Optimum receiver for CPM Signals
MODULE-II                                                                                               12 Hrs
Introduction to Information Theory: Mathematical model for information sources, Logarithmic measure of information, lossless coding for information sources, channel model and channel capacity, Channel reliability function, channel cutoff rate.
Digital Communication through Band-Limited Channels: Characterization of Band-Limited Channels, Signal design for Band-Limited Channels, Optimum Receiver for Channels with ISI and AWGN, Linear Equalization, Decision-feedback Equalization.
MODULE-III                                                                                              12 Hrs
Spread Spectrum Signal for Digital Communication: Models of spread spectrum communication, Direct sequence spread spectrum signals, frequency hopping spread spectrum signals, other types of spread spectrum signals, synchronization of spread spectrum system.
Text Book:
John G.Proakis, M. Salehi, "Digital Communications",5th Edition 2008, McGraw Hill, 2008.(Selected portion form Chapter 3,4, 6, 9 and 12.)
Reference Book:
Sklar and P K Ray; Digital Communications – Fundamentals and Applications; Pearson Education; 2009
COMMUNICATION ENGINEERING(3-0-0)
MODUE-I
INTRODUCTION: Elements of an Electrical Communication System, Communication Channels and their Characteristics, Mathematical Models for Communication Channels
FREQUENCY DOMAIN ANALYSIS OF SIGNALS AND SYSTEMS: Fourier series, Fourier Transforms, Power and Energy, Sampling and Band limited signals, Band pass signals
MODULE-II
ANALOG SIGNAL TRANSMISSION AND RECEPTION: Introduction to modulation, Amplitude Modulation (AM), Angle Modulation, Radio and Television broadcasting
MODULE-III
PULSE MODULATION SYSTEMS: Pulse amplitude modulation, Pulse Time Modulation
PULSE CODE MODULATION: PCM system, Intersymbol interference, Eye patterns, Equalization, Companding, Time Division Multiplexing of PCM signals, Line codes, Bandwidth of PCM system, Noise in PCM systems, Delta Modulation (DM), Limitations of DM, Adaptive Delta Modulation, Noise in Delta Modulation, Comparison between PCM and DM, Delta or Differential PCM (DPCM), S-Ary System
Text Book:
John G.Proakis,M. Salehi, COMMUNICATION SYSTEMS ENGINEERING, 2nd ed. New Delhi,India: PHI Learning Private Limited, 2009.; Selected portion from Chapter 1,2 and 3 for module MODULE-I and MODULE-II of the course.
P Singh and S.D Sapre, COMMUNICATION SYSTEMS Analog & Digital, 2nd ed. New Delhi, India: Tata McGraw Hill Education Private Limited, 2009; Selected portions from Chapter 7 and 8 of the book for MODULE-III.
Reference Book:
Taub, Schilling, Saha, Taub's Principles of Communication Systems, TMH.
Modern Digital and Analog Communication Systems, by B.P. Lathi, Oxford
ROBOTICS & ROBOT APPLICATIONS (3-0-0)
Module – I
Fundamentals of Robotics: Evolution of robots and robotics, Definition of industrial robot, Laws of Robotics, Classification, Robot Anatomy, Work volume and work envelope, Human arm characteristics, Design and control issues, Manipulation and control, Resolution; accuracy and repeatability, Robot configuration, Economic and social issues, Present and future application.
Mathematical modeling of a robot: Mapping between frames, Description of objects in space, Transformation of vectors.
Direct Kinematic model: Mechanical Structure and notations, Description of links and joints, Kinematic modeling of the manipulator, Denavit-Hartenberg Notation, Kinematic relationship between adjacent links, Manipulator Transformation matrix.
Module – II
Inverse Kinematics: Manipulator workspace, Solvable of inverse kinematic model, Manipulator Jacobian, Jacobian inverse, Jacobian singularity, Static analysis.
Dynamic modeling: Lagrangian mechanics, 2D- Dynamic model, Lagrange-Euler formulation, Newton-Euler formulation.
Robot Sensors: Internal and external sensors, force sensors, Thermocouples, Performance characteristic of a robot.
Module – III
Robot Actuators: Hydraulic and pneumatic actuators, Electrical actuators, Brushless permanent magnet DC motor, Servomotor, Stepper motor, Micro actuator, Micro gripper, Micro motor, Drive selection.
Trajectory Planning: Definition and planning tasks, Joint space planning, Cartesian space planning.
Applications of Robotics: Capabilities of robots, Material handling, Machine loading and unloading, Robot assembly, Inspection, Welding, Obstacle avoidance.
Text Books:
Robotics and Control,K. Mittal and I.J. Nagrath, Tata McGraw Hill
Introduction to Robotics: Mechanics and control, John J Craig, PHI
Robotics Technology and Flexible Automation, S.R.Deb and S. Deb, TMH.
Reference Books:
Introduction to Robotics, S. K. Saha, Tata McGraw Hill
Robotics: Control, Sensing, Vision and Intelligence, K.S.Fu, R.C.Gonzalez and C.S.G.Lee, McGraw Hill
Robotics, Appuu Kuttan K.K., I.K. international
Robot Dynamics and Control, M.W.Spong and M. Vidyasagar , Wiley India.
Industrial Robotics Technology, programming and application, M.P.Groover, TMH.
Introduction to Robotics: Analysis, Systems, Applications, S.B.Niku, PHI
Robotics: Fundamental Concepts and Analysis, A. Ghosal, Oxford University Press
Fundamentals of Robotics: Analysis and Control, R. J. Schilling, PHI
Robotic Engineering: An Integrated Approach, R.D. KLAFTER, T. A. Chmielewski, and M. Negin, PHI
Robot Technology: Fundamentals: J. G. Keramas, Cengage Learning
OPTOELECTRONICS DEVICES AND INSTRUMENTATION (3-0-0)
Module –I                                                                                            12 Hrs
Wave Optics:
Wave properties of light: Propagation, polarization, interference, diffraction, transmission of light through slab and cylindrical waveguides.
Optical Fiber:
Construction of step and graded index fibers, single mode and multimode fibers, loss and dispersion characteristics;
Module –II                                                                                           12 Hrs
Fiber optic components: couplers, splicer, polarizer.
Sources and Detectors:
Sources: LED, Lasers-fundamentals, conditions for oscillations, construction and principle of operation of gas and semiconductor, pulsed and continuous type lasers; Detectors: photodiodes- PN, PIN and APD.
Module –III                                                                                         12 Hrs
Optoelectronic Instrumentation
Modulation techniques: intensity, polarization, interference, electro-optic, electromagnetic; Sensing techniques for displacement, pressure, acceleration, flow, current and voltage measurement, Fiber optic gyroscope, Distributed fiber optic sensors- OTDR and OFDR principles.
Text Books:
Ghatak and K. Tyagrajan: Introduction to Fiber Optics: Cambridge University Press, New Delhi, 2004. (Chapter 2, Sections 7.2-7.3, Chapter 3, Sections 4.3,8.2, 17.2, 17.8, Section 11.3, 11.6, Chapter 12, Chapter 18)
Wilson and J.F.B. Hawkes: Optoelectronics: An Introduction (2/e), PHI, New Delhi, 2001. (Chapter 1, Sections 3.1-3.2; 8.1-8.2, Sections 8.3-8.4, 8.5, Sections 4.6, 5.1-5.6, 5.10.2, 7.2, Sections 3.4, 3.7, 3.8, Chapter 10)
Reference Books:
P. Bentley- Principles of Measurement Systems (3/e), Pearson Education, New Delhi, 2007.
Bala Saraswathi and I. Ravi Kumar- Principles of Optical Communications and Optoelectronics (2/e), Laxmi Publications, New Delhi, 2007.
K. Ghosh, S.Sen and S. Mukhopadhyay (ed.)- Measurement and Instrumentation: Trends and Applications, Ane Books, New Delhi, 2008.
P.Khare: Fibre Optics & Optoelectronics, Oxford University Press, New Delhi, 2010.
INTERNET & WEB TECHNOLOGY LAB (0-0-3)
Introduction to major internet protocol- SFTP
HTML- Basics of HTML., text, image, other MIME types, lists, tables, HTTP methods, forms.
Multimedia on the Web- Embeddig audio and video files in HTML
Java Script- Introduction to Java Script for client side validation.
Serves side scripting – Introduction to fundamentals concepts of ASP or JSP or PHP (any one platform depending on instructor). Basics of CGI scripting using Perl or C. Simple examples of request/ response objects. Basic introduction to web solutions architecture.
OPERATING SYSTEM LABORATORY (0-0-3)
Basic UNIX Commands.
UNIX Shell Programming.
Programs on process creation and synchronization, inter process communication including shared memory, pipes and messages.( Dinning Philosopher problem / Cigarette Smoker problem / Sleeping barber problem)
Programs on UNIX System calls.
Simulation of CPU Scheduling Algorithms. (FCFS, RR, SJF, Priority, Multilevel Queuing)
Simulation of Banker's Algorithm for Deadlock Avoidance, Prevention
Program for FIFO, LRU, and OPTIMAL page replacement algorithm.
Get the eBooks for information technology from Kopykitab.