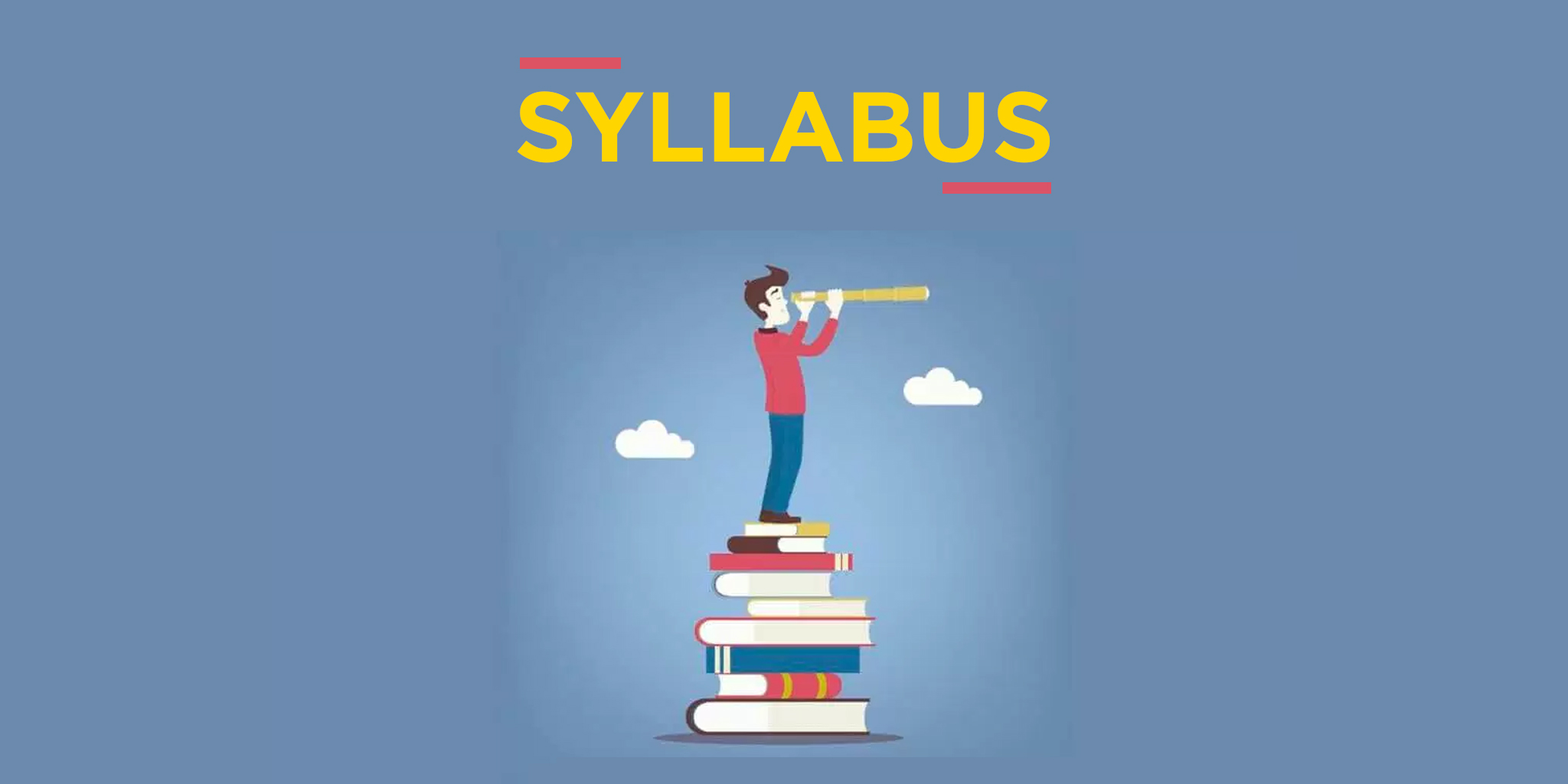 ENGINEERING ECONOMICS AND COST ANALYSIS
UNIT I BASIC ECONOMICS 
Definition of economics – nature and scope of economic science – nature and scope of managerial economics – basic terms and concepts – goods – utility – value – wealth – factors of production – land – its peculiarities – labour – economies of large and small scale – consumption – wants – its characteristics and classification – law of diminishing marginal utility – relation between economic decision and technical decision.
UNIT II DEMAND AND SCHEDULE 
Demand – demand schedule – demand curve – law of demand – elasticity of demand – types of elasticity – factors determining elasticity – measurement – its significance – supply – supply schedule – supply curve – law of supply – elasticity of supply – time element in the determination of value – market price and normal price – perfect competition – monopoly – monopolistic competition.
UNIT III ORGANISATION
Forms of business – proprietorship – partnership – joint stock company – cooperative organisation – state enterprise – mixed economy – money and banking – banking – kinds – commercial banks – central banking functions – control of credit – monetary policy – credit instrument.
UNIT IV FINANCING
Types of financing – Short term borrowing – Long term borrowing – Internal generation of funds – External commercial borrowings – Assistance from government budgeting support and international finance corporations – analysis of financial statement – Balance Sheet – Profit and Loss account – Funds flow statement.
UNIT V COST AND BREAK EVEN ANALYSES
Types of costing – traditional costing approach – activity base costing – Fixed Cost – variable cost – marginal cost – cost output relationship in the short run and in long run – pricing practice – full cost pricing – marginal cost pricing – going rate pricing – bid pricing – pricing for a rate of return – appraising project profitability –internal rate of return – pay back period – net present value – cost benefit analysis – feasibility reports – appraisal process – technical feasibilityeconomic feasibility – financial feasibility. Break even analysis – basic assumptions – break even chart – managerial uses of break even analysis.
TEXTBOOKS:
1. Dewett K.K. & Varma J.D., Elementary Economic Theory, S Chand & Co., 2006
2. Sharma JC "Construction Management and Accounts" Satya Prakashan, New Delhi.
REFERENCES:
1. Barthwal R.R., Industrial Economics – An Introductory Text Book, New Age
2. Jhingan M.L., Micro Economic Theory, Konark
3. Samuelson P.A., Economics – An Introductory Analysis, McGraw-Hill
4. Adhikary M., Managerial Economics
5. Khan MY and Jain PK "Financial Management" McGraw-Hill Publishing Co., Ltd
6. Varshney RL and Maheshwary KL " Managerial Economics" S Chand and Co
INDUSTRIAL STRUCTURES
UNIT I PLANNING
Classification of Industries and Industrial structures – General requirements for industries like cement, chemical and steel plants – Planning and layout of buildings and components.
UNIT II FUNCTIONAL REQUIREMENTS
Lighting – Ventilation – Acoustics – Fire safety – Guidelines from factories act.
UNIT III DESIGN OF STEEL STRUCTURES
Industrial roofs – Crane girders – Mill buildings – Design of Bunkers and Silos
UNIT IV DESIGN OF R.C. STRUCTURES
Silos and bunkers – Chimneys – Principles of folded plates and shell roofs
UNIT V PREFABRICATION
Principles of prefabrication – Prestressed precast roof trusses- Functional requirements for Precast concrete units
TEXT BOOKS
1. Reinforced Concrete Structural elements – P. Purushothaman.
2. Pasala Dayaratnam – Design of Steel Structure – 1990.
REFERENCES
1. Henn W. Buildings for Industry, vols.I and II, London Hill Books, 1995.
2. Handbook on Functional Requirements of Industrial buildings, SP32 – 1986, Bureau of
Indian Standards, New Delhi 1990.
3. Course Notes on Modern Developments in the Design and Construction of Industrial
Structures, Structural Engineering Research Centre, Madras, 1982.
4. Koncz, J, Manual of Precast Construction Vol I & II Bauverlay GMBH, 1971.
SMART STRUCTURES AND SMART MATERIALS
UNIT I INTRODUCTION 
Introduction to Smart Materials and Structures – Instrumented structures functions and response – Sensing systems – Self diagnosis – Signal processing consideration – Actuation systems and effectors.
UNIT II MEASURING TECHNIQUES
Strain Measuring Techniques using Electrical strain gauges, Types – Resistance – Capacitance – Inductance – Wheatstone bridges – Pressure transducers – Load cells – Temperature Compensation – Strain Rosettes.
UNIT III SENSORS
Sensing Technology – Types of Sensors – Physical Measurement using Piezo Electric Strain measurement – Inductively Read Transducers – The LVOT – Fiber optic Techniques. Chemical and Bio-Chemical sensing in structural Assessment – Absorptive chemical sensors – Spectroscopes – Fibre Optic Chemical Sensing Systems and Distributed measurement.
UNIT IV ACTUATORS 
Actuator Techniques – Actuator and actuator materials – Piezoelectric and Electrostrictive Material Magnetostructure Material – Shape Memory Alloys – Electro orheological Fluids– Electro magnetic actuation – Role of actuators and Actuator Materials.
UNIT V SIGNAL PROCESSING AND CONTROL SYSTEMS 
Data Acquisition and Processing – Signal Processing and Control for Smart Structures – Sensors as Geometrical Processors – Signal Processing – Control System – Linear and Non- Linear.
TEXT BOOKS
1. Brain Culshaw – Smart Structure and Materials Artech House – Borton. London-1996.
REFERENCES
1. L. S. Srinath – Experimental Stress Analysis – Tata McGraw-Hill, 1998.
2. J. W. Dally & W. F. Riley – Experimental Stress Analysis – Tata McGraw-Hill, 1998.
FINITE ELEMENT TECHNIQUES
UNIT I INTRODUCTION – VARIATIONAL FORMULATION
General field problems in Engineering – Modelling – Discrete and Continuous models – Characteristics – Difficulties involved in solution – The relevance and place of the finite element method – Historical comments – Basic concept of FEM, Boundary and initial value problems – Gradient and divergence theorems – Functionals – Variational calculus Variational formulation of VBPS. The method of weighted residuals – The Ritz method.
UNIT II FINITE ELEMENT ANALYSIS OF ONE DIMENSIONAL PROBLEMS
One dimensional second order equations – discretisation of domain into elements – Generalised coordinates approach – derivation of elements equations – assembly of elements equations – imposition of boundary conditions – solution of equations – Cholesky method – Post processing – Extension of the method to fourth order equations and their solutions – time dependant problems and their solutions – example from heat transfer, fluid flow and solid mechanics.
UNIT III FINITE ELEMENT ANALYSIS OF TWO DIMENSIONAL PROBLEMS
Second order equation involving a scalar-valued function – model equation – Variational formulation – Finite element formulation through generalised coordinates approach – Triangular elements and quadrilateral elements – convergence criteria for chosen models – Interpolation functions – Elements matrices and vectors – Assembly of element matrices – boundary conditions – solution techniques.
UNIT IV ISOPARAMETRIC ELEMENTS AND FORMULATION
Natural coordinates in 1, 2 and 3 dimensions – use of area coordinates for triangular elements in – 2 dimensional problems – Isoparametric elements in 1,2 and 3 dimensional Largrangean and serendipity elements – Formulations of elements equations in one and two dimensions – Numerical integration.
UNIT V APPLICATIONS TO FIELD PROBLEMS IN TWO DIMENSIONALS
Equations of elasticity – plane elasticity problems – axisymmetric problems in elasticity – Bending of elastic plates – Time-dependent problems in elasticity – Heat – transfer in two dimensions – incompressible fluid flow.
TEXTBOOK
1. Chandrupatla, T.R., and Belegundu, A.D., "Introduction to Finite Element in Engineering", Third Edition, Prentice Hall, India, 2003.
REFERENCES
1. J.N.Reddy, "An Introduction to Finite Element Method", McGraw-Hill, Intl. Student Edition, 1985.
2. Zienkiewics, "The finite element method, Basic formulation and linear problems", Vol.1, 4/e, McGraw-Hill
3. S.S.Rao, "The Finite Element Method in Engineering", Pergaman Press, 2003.
4. C.S.Desai and J.F.Abel, "Introduction to the Finite Element Method", Affiliated East West Press, 1972.
REPAIR AND REHABILITATION OF STRUCTURES
UNIT I MAINTENANCE AND REPAIR STRATEGIES
Maintenance, repair and rehabilitation, Facets of Maintenance, importance of Maintenance various aspects of Inspection, Assessment procedure for evaluating a damaged structure, causes of deterioration
UNIT II SERVICEABILITY AND DURABILITY OF CONCRETE
Quality assurance for concrete construction concrete properties- strength, permeability, thermal properties and cracking. – Effects due to climate, temperature, chemicals, corrosion – design and construction errors – Effects of cover thickness and cracking
UNIT III MATERIALS FOR REPAIR
Special concretes and mortar, concrete chemicals, special elements for accelerated strength gain, Expansive cement, polymer concrete, sulphur infiltrated concrete, ferro cement, Fibre reinforced concrete.
UNIT IV TECHNIQUES FOR REPAIR AND DEMOLITION
Rust eliminators and polymers coating for rebars during repair, foamed concrete, mortar and dry pack, vacuum concrete, Gunite and Shotcrete, Epoxy injection, Mortar repair for cracks, shoring and underpinning. Methods of corrosion protection, corrosion inhibitors, corrosion resistant steels, coatings and cathodic protection. Engineered demolition techniques for dilapidated structures – case studies.
UNIT V REPAIRS, REHABILITATION AND RETROFITTING OF STRUCTURES
Repairs to overcome low member strength, Deflection, Cracking, Chemical disruption, weathering corrosion, wear, fire, leakage and marine exposure.
TEXT BOOKS
1. Denison Campbell, Allen and Harold Roper, Concrete Structures, Materials, Maintenance and Repair, Longman Scientific and Technical UK, 1991.
2. R.T.Allen and S.C.Edwards, Repair of Concrete Structures, Blakie and Sons, UK, 1987
REFERENCES
1. M.S.Shetty, Concrete Technology – Theory and Practice, S.Chand and Company, New Delhi, 1992.
2. Santhakumar, A.R., Training Course notes on Damage Assessment and repair in Low Cost Housing , "RHDC-NBO" Anna University, July 1992.
3. Raikar, R.N., Learning from failures – Deficiencies in Design, Construction and Service – R&D Centre (SDCPL), Raikar Bhavan, Bombay, 1987.
4. N.Palaniappan, Estate Management, Anna Institute of Management, Chennai, 1992.
5. Lakshmipathy, M. etal. Lecture notes of Workshop on "Repairs and Rehabilitation of Structures"